Posted: May 15, 2018
Welcoming.
Helpful.
A much-loved team member.
Passionate.
A true inspiration.
Those were just a few of ways colleagues described intensive care nurse practitioner Rebecca Jesso… the winner of Grand River Hospital's latest individual award of excellence.

Rebecca provides care in the hospital's intensive care unit "A". She performs a wide range of patient care procedures and supports the families of critically-ill patients. She also takes part in research, teaching and infection control activities.
Rebecca's nominators recognized her for meeting the hospital's values in the following ways…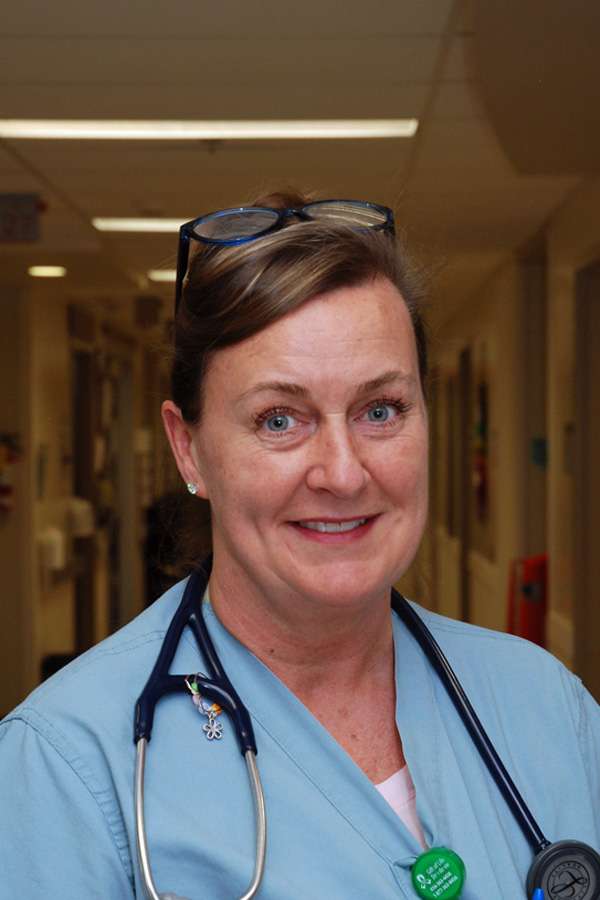 Compassion: Rebecca truly cares and has compassion for all the patients and their family members. She cares about their continued health and well-being. She actively listens to one's concerns and provides insight, support or a solution depending on the situation. She is approachable.

Collaboration: When participating in daily rounds in the ICU, Rebecca always collaborates well with all her team members in all their various job descriptions. She is always positive, respectful and communicative with others.
Rebecca is the glue for the ICU. Every day she works closely with unit physicians, nurses and allied health team. She is the liaison for all medical students and residents, providing them with constant teaching and orientation. She is a vital member of the team.
Positive attitude: Rebecca is always bringing positivity and good vibes to all her interactions, from co-workers, to physicians to patients and their family members. She is always willing, smiling and available to assist with bedside interventions.
Professionalism: Rebecca is calm even in difficult situations. She is always professional, communicative and productive resulting in excellent patient care. Aside from a demanding day-to-day role, she actively reports best practice changes to the ICU.
Respect: Rebecca always respects patients and family wishes. She is always doing her very best for the well-being of the whole patient. She appreciates the roles, limitations, learning styles and experiences of her colleagues. She respects every single co-worker and gives constant feedback to make them better. She never interrupts you, and makes you feel heard.
Congratulations Rebecca and thank you for your hard work and dedication in support of patients, families and critical care providers at Grand River Hospital!