Posted: January 14, 2019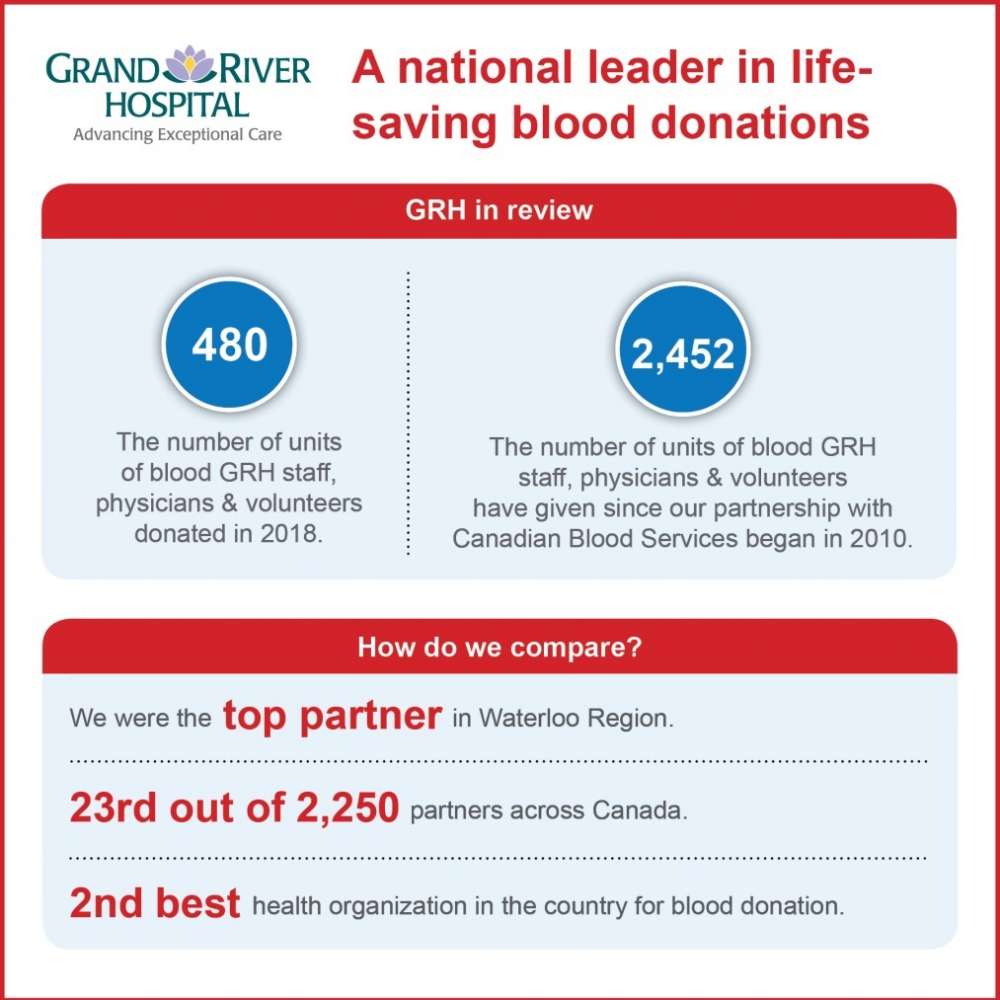 The Grand River Hospital community has marked another strong year of achievement in support of Canada's blood supply.
GRH staff, physicians and volunteers donated 480 units of blood to Canadian Blood Services through the Partners for Life campaign in 2018. With this total:
Our hospital recorded its second best year ever for blood donation;
GRH became the top partner organization in Waterloo Region for blood donation, with strong participation recorded by Wilfrid Laurier University (470 units) and BlackBerry (453 units);
GRH placed second among Canadian health organizations for blood donation. Congratulations to the staff and physicians of London Health Sciences Centre for giving an amazing 673 units;
GRH placed 23rd out of 2,250 partner campaigns across Canada; and
GRH staff, physicians and volunteers have now given 2,452 units of blood since our partnership with Canadian Blood Services began in 2010.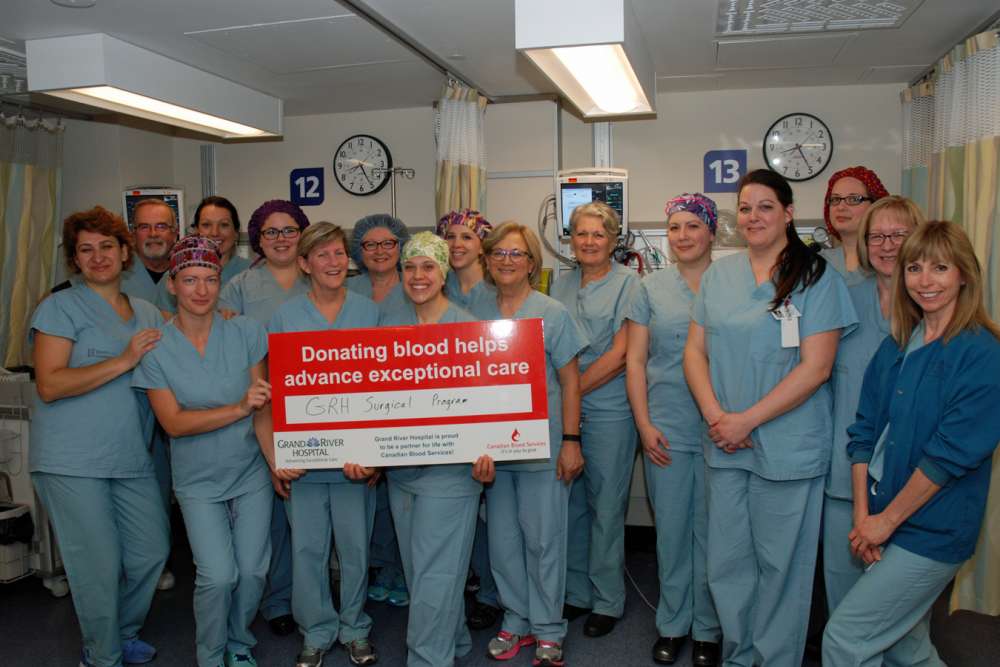 The need for blood is constant at GRH. Patients need 13,000 units of blood and blood products every year throughout our clinical programs and services including childbirth, specialized care for children, surgery, cancer, renal (kidney) care, and many other areas.
Thank you to members of the hospital community for rolling up their sleeves to give. A special thanks to Canadian Blood Services in Waterloo Region for their outstanding support of the hospital's efforts.

If you want give blood, please call 1-888-2-DONATE to book an appointment, visit http://blood.ca (opens in a new tab) for clinic locations and times, or download the GiveBlood app available on iOS or Android.