Posted: January 25, 2019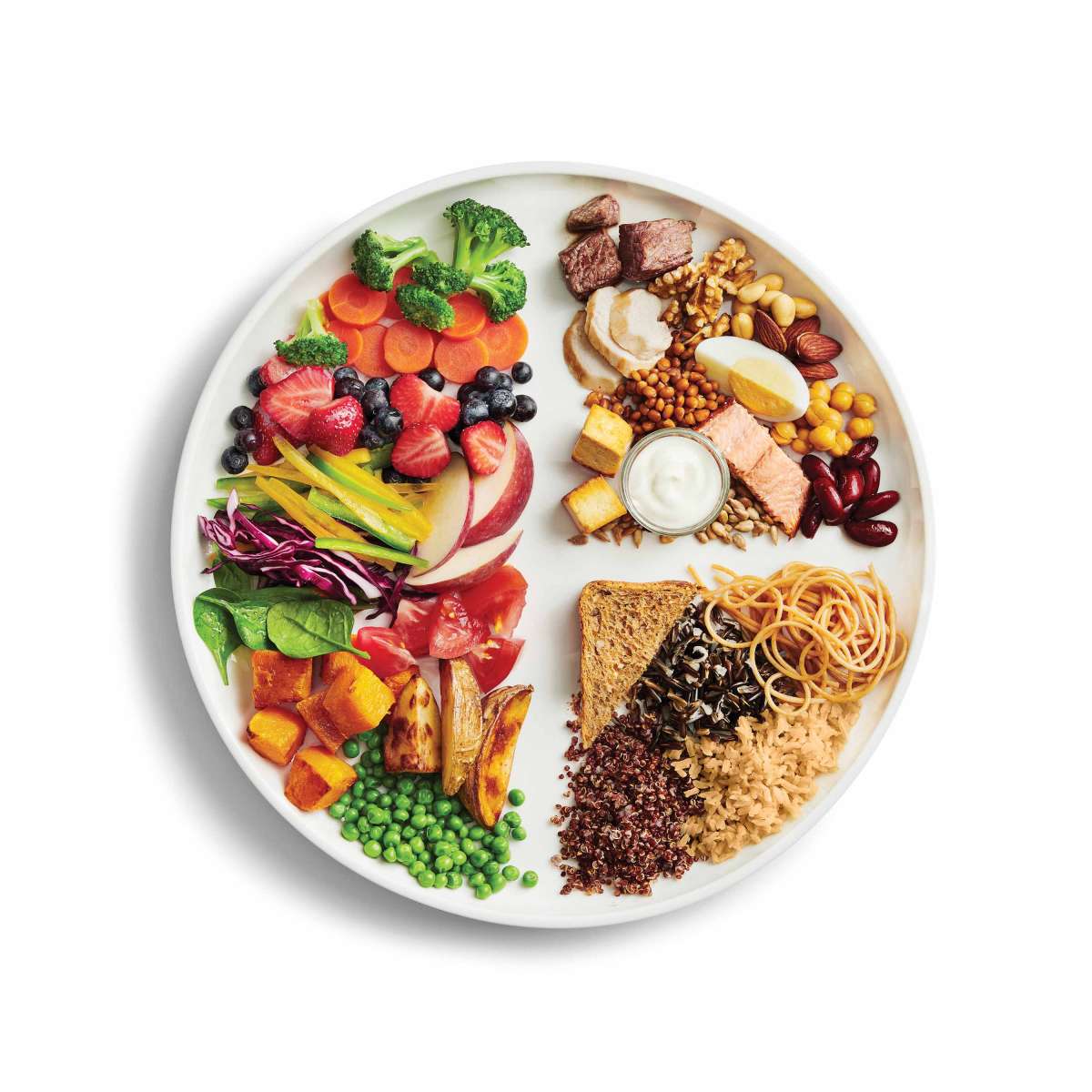 Canada's new food guide suggests dividing your plate as follows: 
Half for vegetables and fruit;
A quarter for protein rich foods; and 
The remaining quarter for whole grains. 
It also recommends making water your drink of choice. Image courtesy of the Government of Canada.
---
By Jason DaMaren- registered dietitian, Grand River Hospital
It's been more than 10 years since we've seen our national food guide (opens in a new tab) updated. 
How much could have changed? 
Our lifestyles are busier, our finances tighter and the world seems to be moving faster. This gives way to new types of stress, changes in spending priorities and an increase in attraction to use convenience foods more often – all items that contribute to our eating habits which affect our health in general.
Why do we need a food guide?
There are number of uses for a national food guide, besides keeping up with the rest of the world (there are well over 70 food guides around the world). 
First off, it offers a foundation to start with when focusing on the basics of healthy eating, which gives way to the development of school curriculum and nutrition policy in those industries that need it (think: school cafeteria offerings or hospital menu planning). 
Secondly, it offers you a place to start if you feel your eating habits (and your relationship with food in general) could use some maintenance.
Is the new food guide that much different than the last one?
It's been completely revamped and refocused. Gone are the food groups and the specific amounts based on gender and age alone (did I mention it's been over 10 years since the last update?).  
The strategy here is a take on 'the plate method' which allows a quick and simple way to gauge your portions while still promoting variety:
Half a plate of fruits/vegetables;
A quarter plate protein rich foods;
A quarter  plate of whole grains; and
Make water your drink of choice.
This updated food guide finally acknowledges the degree to which our social environment impacts our eating habits. Advice to 'cook more often', 'eat meals with others' and 'be aware of food marketing' may seem rather benign, however, I assure you it is not. There is an ever growing body of literature that dives deep here.
What are the limitations of the food guide?
The food guide is not designed to replace individual counseling based on your specific health conditions, chronic diseases or even performance goals such as sports nutrition routines. This level of nutrition advice is best given by a registered dietitian (RD). RDs are uniquely qualified to provide expert nutrition advice.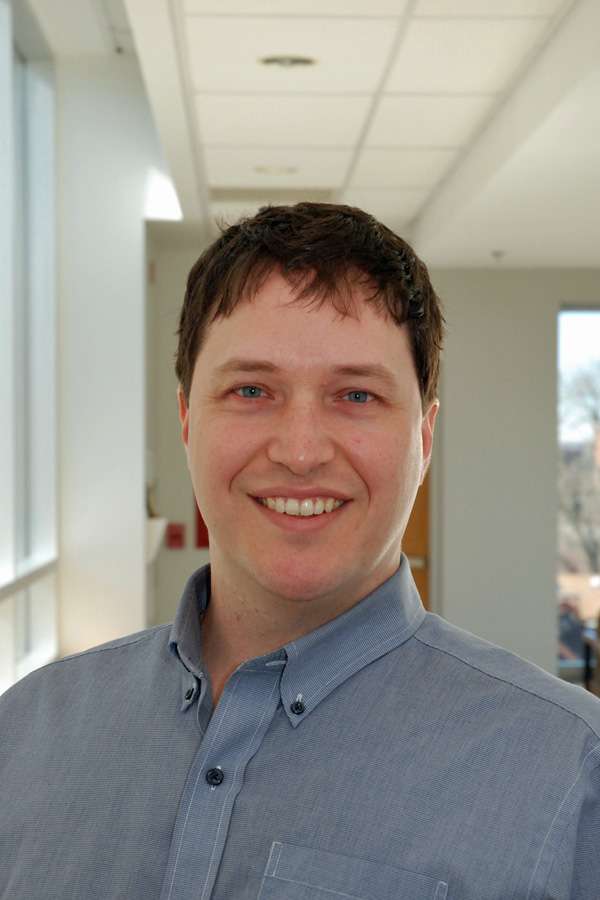 Conclusions
The new food guide is a welcome update. I encourage those of you that have not taken the time to evaluate your nutrition habits (because you're not a stranger to professional and family obligations, the laundry is piling, you need to grocery shop but have a dentist appointment tonight etc., etc.) to take a look at it and compare it to your usual routine. 
Hint: The online version has more in-depth links to peruse.  If, at the very least, you start to reevaluate the priority self-care takes in your life, then this guide has already done something positive for you. 
---
Jason DaMaren is a registered dietitian at Grand River Hospital. He supports patients in the medicine program who are dealing with chronic illness. Jason's passionate about helping patients overcome nutrition barriers through their medical journey.