Posted: December 9, 2019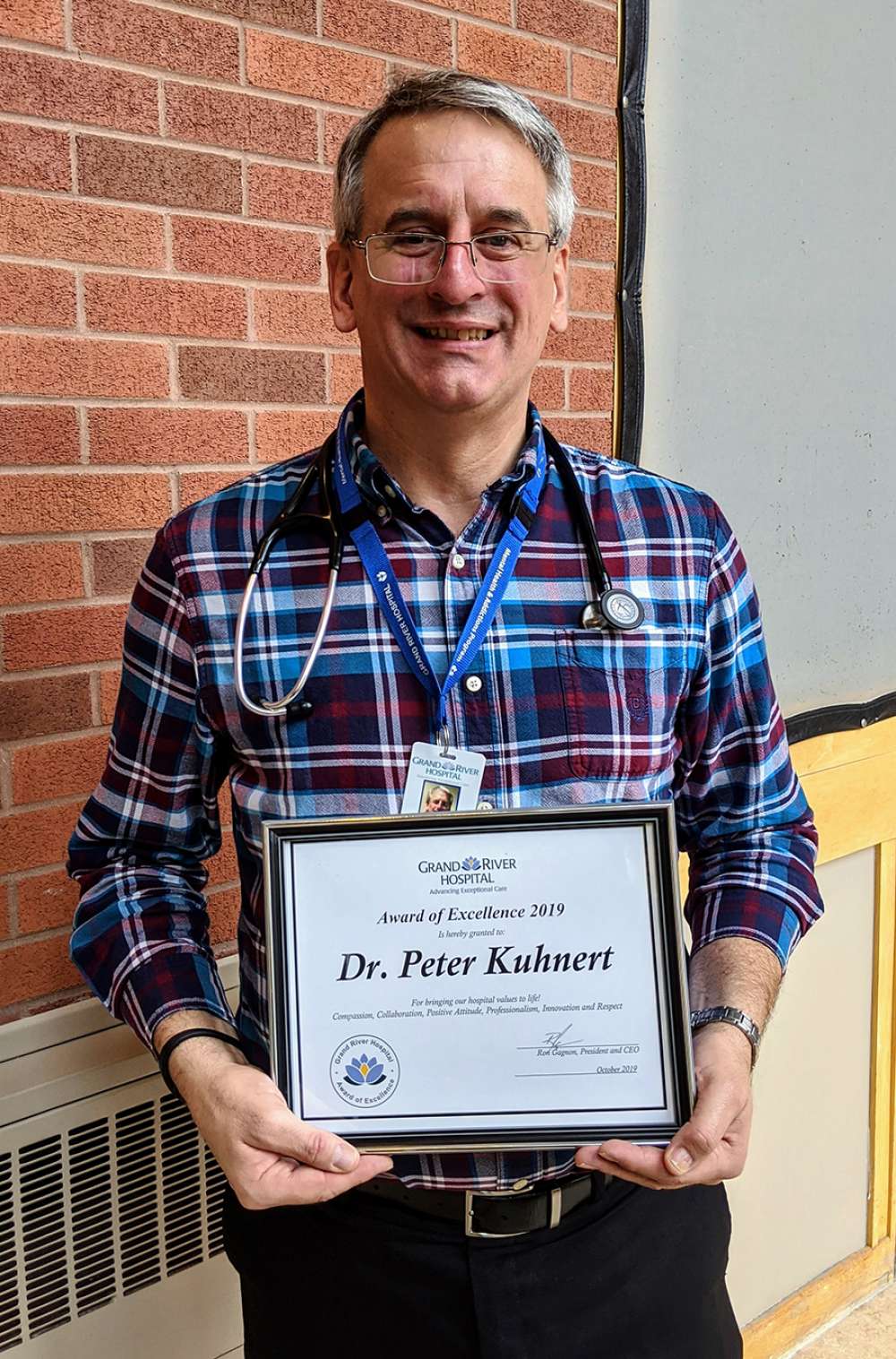 With over 25 friends and colleagues in attendance, Dr. Peter Kuhnert was greeted by warm smiles and a round of applause as he accepted the Grand River Hospital Award of Excellence for his contributions to our mental health and addictions program.
Several of his colleagues shared kind words about Dr. Kuhnert, thanking him for his compassion and collaboration, not just with his patients, but with his colleagues and other staff as well. Says his nominator, "Dr. Kuhnert includes all opinions, perspectives and builds an open environment that is welcoming. He is the first to praise someone else's achievements and the last to accept credit for projects in which he is involved."
Of his many achievements, his colleagues have credited him as a incredible ambassador for both GRH and the mental health community with the annual Day in Psychiatry, which just celebrated its sixth year, as evidence of his achievements. "Physicians are now coming from Toronto to attend this event," said Dr. Robyn Fallen as she shared a few words, mentioning that Dr. Kuhnert has been a critical part of the event's success and leader for the conference's recruitment efforts.
"With support and expertise he has helped GRH build the knowledge as well as build a wonderful group of family physicians and community providers in our mental health and addictions program."
Congratulations Dr. Kuhnert for winning GRH's Award of Excellence!