Posted: June 5, 2019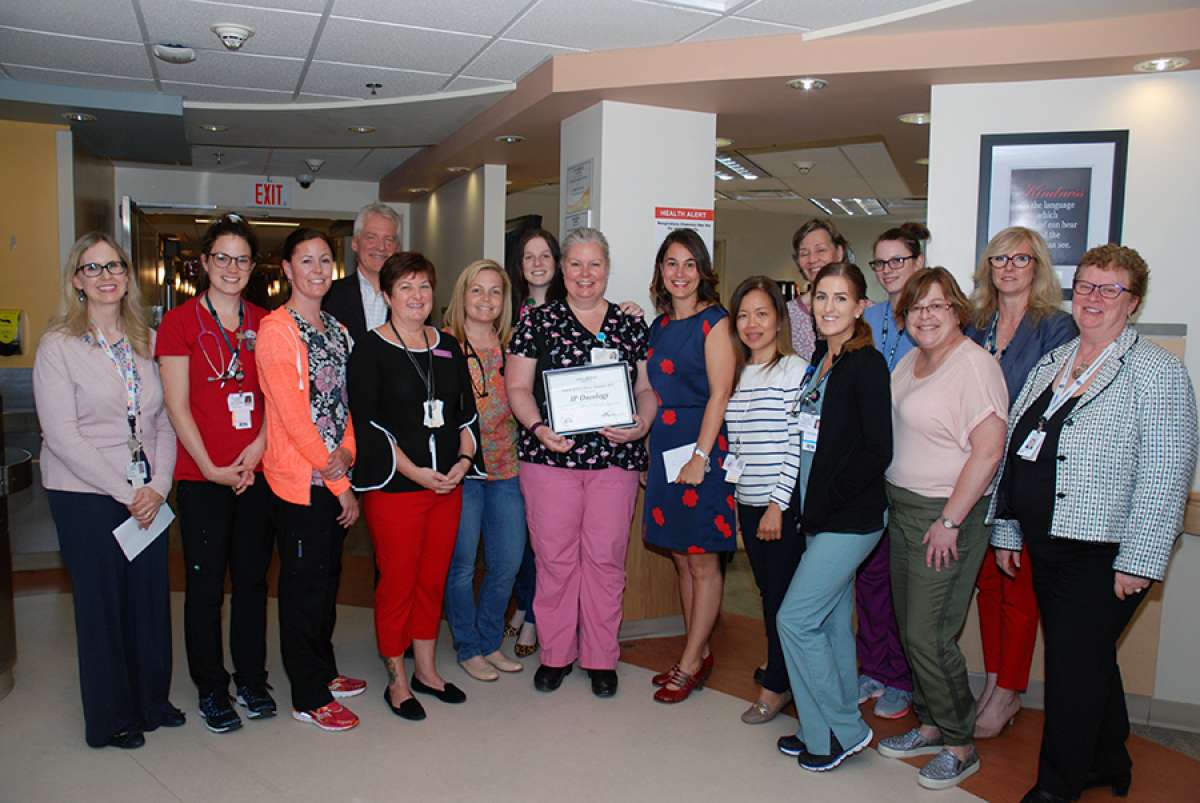 Congratulations to our inpatient cancer team who have won our latest award of excellence with the implementation of a malnutrition screening tool for patients, demonstrating GRH's commitment to a healthy community one patient at a time.
The screening tool, which is 2 simple questions, is used when patients are admitted to our inpatient oncology unit to assess their current nutrition status based on their weight history and how much they are eating. Using this tool, nurses are able to determine if a patient is at risk of malnutrition. At risk patients receive an automatic referral to the dietitian who is then able to see patients earlier and get them on the appropriate nutrition care plan which can help reduce hospital length of stay.
Laura Coxson is a Registered Dietitian who helped implement this tool. "In cancer, not only is nutrition important, it is part of the patient's therapy," she says. "Having this tool allows our team to better care for our patients and get them home sooner."
Going above and beyond their everyday work, the cancer team worked together to not only successfully implement this screening tool into their day-to-day practice, but did so with virtually 100% compliance within 6 months after it was introduced.
The team responsible for this tool includes a combination of physicians, registered nurses, team leads and educators, dietitians and diet technicians, as well as input from our decision support team.
Congratulations to GRH's inpatient cancer team on winning the latest award of excellence. Thank you for your innovative contribution to delivering exceptional care at GRH and commitment to person centred care in Waterloo Region.