Posted: May 31, 2019
When Guelph resident Rick Harron was diagnosed with prostate cancer in June 2018, he, like many prostate cancer patients, underwent a routine CT (computerized tomography) scan to see whether or not the cancer had spread to his pelvic lymph nodes. But the results of his CT scan were inconclusive. This meant that his medical team, including Dr. Joda Kuk, medical director of radiation oncology at the Grand River Regional Cancer Centre and Rick's radiation oncologist, needed more information to guide his treatment approach.
What sounds like a routine next step-- scanning the lymph nodes to see if there is cancer present-- isn't actually so routine. Five years ago this technology did not exist and even today, only three cities in Canada have this technology. With support from Grand River Hospital Foundation donors, including the Grand River Motorcycle Ride for Dad, and in partnership with McMaster University department of Nuclear Medicine, the PEARL study (PSMA-based 18F-DCFPyL PET/CT: Evaluating its Application in Real Life), led at GRH by Dr. Kuk gives prostate cancer patients in our region access to this life-saving state-of-the-art medical imaging scan. 
This scan, a prostate specific membrane antigen (PSMA) positron emission tomography (PET) scan - or PSMA-PET scan – is able to detect whether cancer has spread better than many other diagnostic tools including CT and bone scans.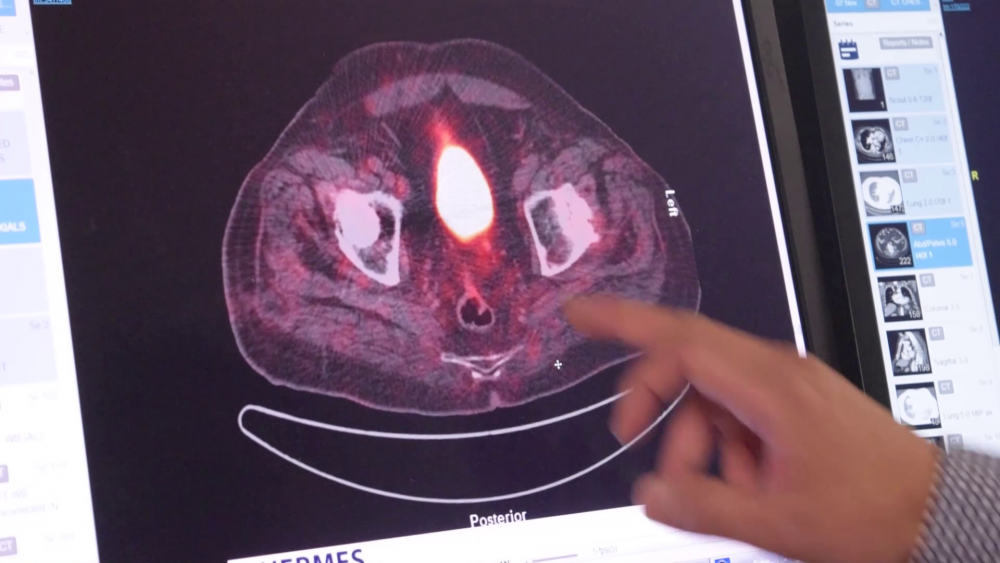 "Five years ago, we used to put people on 3-6 months of hormone therapy and scan them after this treatment," Dr. Kuk explains. "If the scan showed shrinkage of the tumour we could determine whether or not the lymph node is involved. But it was only an assumption."
With the PEARL study, Dr. Kuk has partnered with Dr. Katherine Zukotynski from the McMaster University Nuclear Medicine Program in Hamilton and St. Joseph's Healthcare Hamilton, which is one of only three hospitals in Canada that houses a PSMA-PET scan machine. Dr. Kuk credits Dr. Zukotynski and her team for making this study possible by not only allowing access to the technology but for helping to interpret the results.
"Now that we can see clearly where the cancer is concentrated, we can confidently deliver higher doses of radiation to those affected areas, allowing patients to receive treatment earlier and for improved health outcomes." says Dr. Kuk.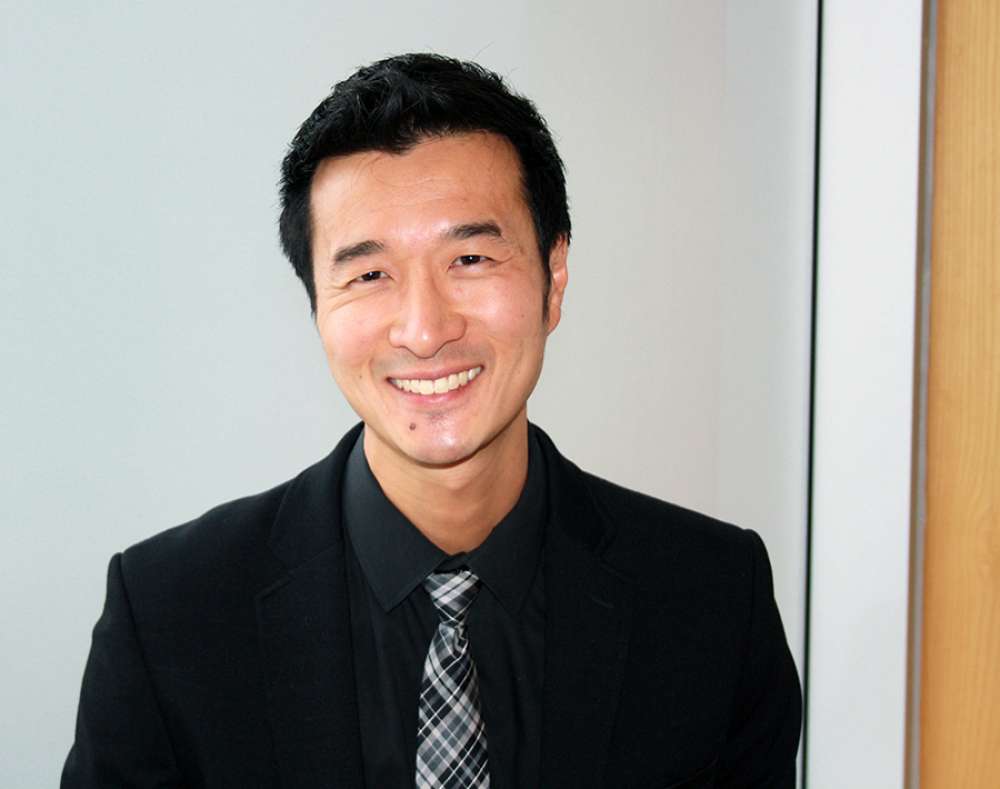 To date, the PEARL study has recruited 11 patients who have received a PSMA-PET scan to help better diagnose and determine their prostate cancer treatment.
"One of the best ways we can improve care for patients is to study our current practices to see how we can make changes to improve the way we deliver care to cancer patients," says Carla Girolametto, director of research, innovation, and clinical trials at Grand River Hospital.
"With the PEARL study, we're able to partner with McMaster University to bring together our expertise in cancer care with their expertise in nuclear imaging to study how the PSMA-PET scan results can move prostate cancer research forward. Through this new screening tool, we have the potential to target treatment in a way we've never been able to before."
"At GRH, we strive to give our patients excellent care and this study aims exactly at that," says Dr. Kuk. "The people in Waterloo Region are more than a pleasure to work with and we always work to do what's right for the patient. Moving mountains for a patient is not out of the ordinary here in KW."
Rick recently finished his last radiation treatment and is grateful to Dr. Kuk and his medical team for the impact it has had on his treatment and will have for the patients that come after him.
"If this study would help one more person with prostate cancer that would make us very happy."
"It's inspiring to see how Grand River Regional Cancer Centre is finding new ways to treat cancer," said Stephen Swatridge, interim president and CEO of Grand River Hospital Foundation. "This is possible thanks to generous donors who believe in the importance of research and its positive impact on patient care."
The Grand River Motorcycle Ride for Dad is held annually on the first Saturday in June. It has raised over $1 million for prostate cancer research at Grand River Hospital including the PEARL study since 2004.