Posted: February 20, 2020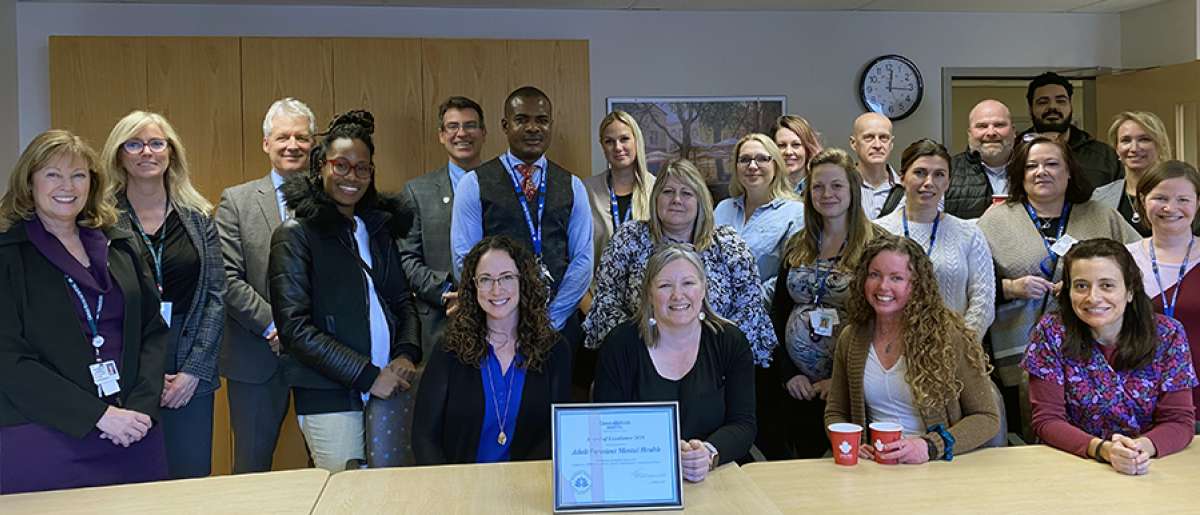 Congratulations to staff in our Adult Inpatient Mental Health Unit for being the latest recipients of the GRH Award of Excellence. 
The team was nominated for their professionalism and positive attitude during a particularly challenging situation. Recently a code white was called on the unit and took more than an hour to resolve. Throughout, the AIMH team modelled the true spirit of team work and remained focused on the patient. Staff worked together to ensure that patient and staff safety remained a priority throughout and responded quickly and appropriately, as a team, continually checking in with each other, and ensuring that all staff concerns and opinions were acknowledged and considered.

The team demonstrated a high level of professionalism by providing calm assurances and through their work to de-escalate a highly stressful situation. They took the time to think of alternative solutions and showed care and compassion for the patients under their care; for example, checking in with other patients following the code to ensure they were doing well. In the end, the team was able to walk away from the code in a positive way because of the exceptional way it had been handled.