Posted: April 29, 2020
In the early hours of a Thursday morning, clinical educators across several Grand River Hospital departments meet in the hallway outside our critical care unit to discuss a patient-based simulation taking place in just under an hour. They have spent days preparing a detailed multidisciplinary scenario that will play out in a matter of minutes. In real life, the scenario may not happen at all.
As our health care workers adjust to the new reality of COVID-19, staff and physicians at GRH are busy using scenario-based simulations to practice how to respond to the critical care events they are used to, with new protocols and gear designed to keep them safe.
COVID-19 represents new challenges in the care environment, requiring care staff to don layers of personal protective equipment quickly in critical situations before they can begin providing life-saving care. Every second counts.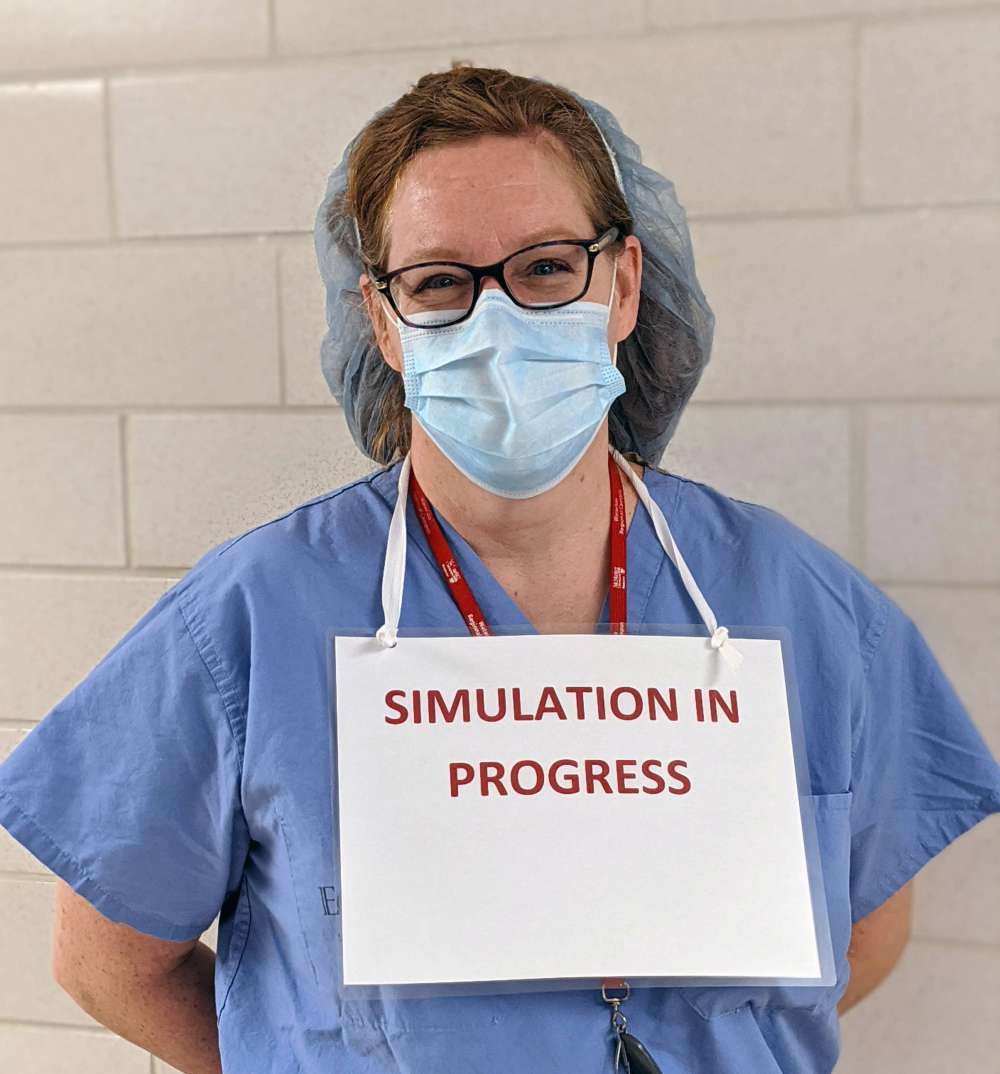 "These simulations help us practice so we're ready to respond when we need to and know staff and patients are safe," says Dr. Needham-Nethercott, GRH critical care physician and medical intensivist who is leading these multi-disciplinary learning opportunities across our hospital. "Incorporating protective gear is vital in these simulations as some of the care we provide may put us at risk of contracting COVID-19. These simulations help promote integration of multidisciplinary teams and facilitate learning in a safe environment."
The simulation – from room set-up to the patient scenario – is designed to be as "real" as possible to assist staff with the experience. Today, staff practice what is known as a 'protected code blue' or life-saving interventions on a patient who has, or is suspected of having COVID-19.      
"The goals of the simulation are explained with some information provided before we begin," says Dr. Needham-Nethercott. "Everyone has a designated role to play. Our goal is to provide the best and safest care with as few people in the room as possible. "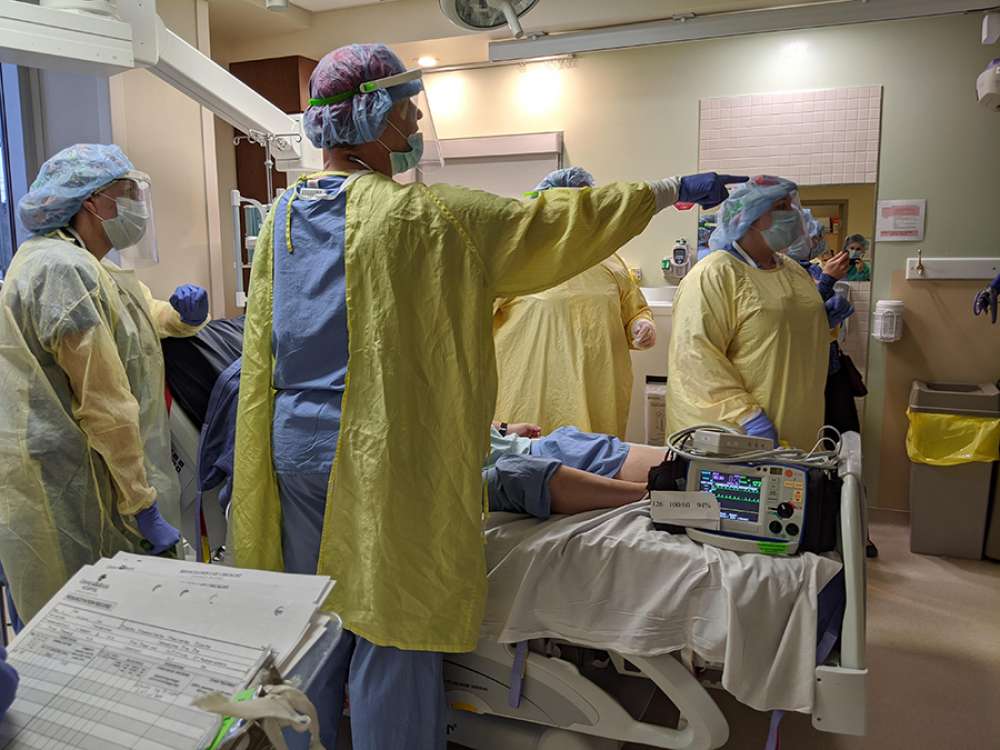 Once the simulation ends, participants meet to discuss their experience – what went well and how they can improve.
"The learning that comes out of a simulation is the most important part," says Dr. Needham-Nethercott. "Simulations allow our teams to go back to their unit and tweak their existing processes. Staff also come out of simulations with a better understanding of the knowledge and expertise of their colleagues across different departments, which promotes greater team work."
While the COVID-19 pandemic has offered new situations to prepare for, simulations have become an important approach to learning for our teams, with staff across the hospital planning for other simulations in the future.
"Simulation is a great opportunity to bring so many different clinical areas together to work as a team towards our common goal of providing safe patient care," says Sheri Douglas, a clinical nurse specialist in our childbirth and neonatal intensive care unit.  "The opportunity to participate 'hands-on' in a mock scenario in real time and learn from these experiences is invaluable and a method of learning that cannot be accomplished any other way."
For now, GRH staff and physicians continue to provide care and use these new experiences to find new ways to advance the exceptional care we provide to our community.