Posted: January 13, 2020
Like so many other hospitals across Ontario, Grand River Hospital is experiencing an increase in the demand for care. This means we are seeing more patients coming to our emergency department (ED) with cold and flu-like symptoms, injuries caused by slips and falls due to winter weather, and individuals who have chronic illnesses with symptoms that are feeling worse than usual. At the same time, we are still seeing emergency cases and are often operating with more patients than beds.
On January 1, 2020 we saw 233 patients in the ED. The most patients seen in ED on a single day over the past 5 years is 235. Since mid-December, the emergency department has seen an average of about 200 patients each day, which is about 17 times more than the average number of patients we see from April to October. This volume tends to lead to longer than normal wait times in our emergency department and longer waits to receive a bed for those patients who need to stay in the hospital for further care.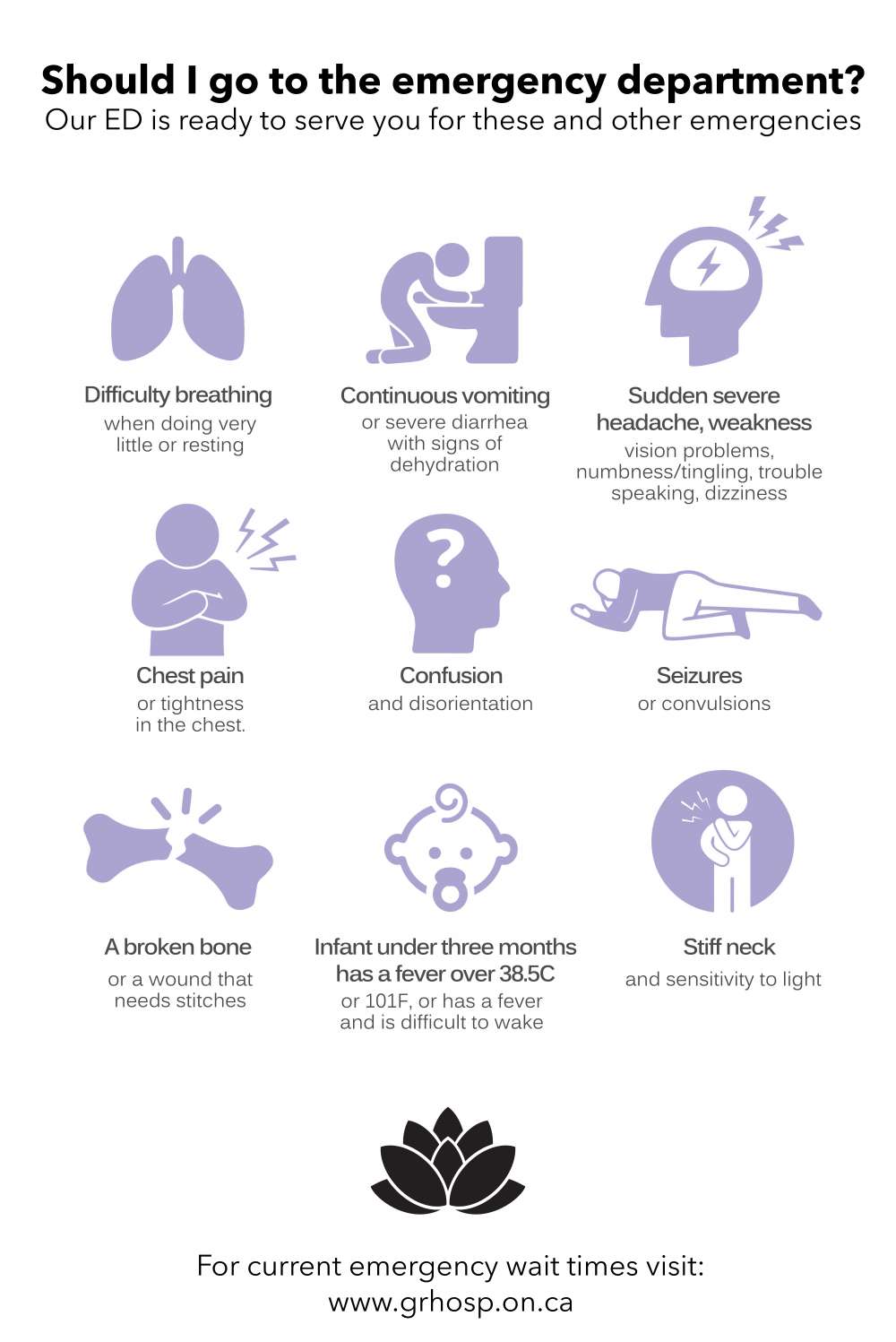 To help you avoid a hospital visit when you don't need to be here, we have some tips and resources below to help you get the care and comfort you need.

Get your flu shot. The flu shot is free, widely available at many local pharmacies and your doctor's office, and effective right through to March.
Wash your hands regularly and avoid social visits if you, or others are feeling unwell.
Visit your family doctor or a walk-in clinic if your health concern isn't urgent.
If you think you have the flu and are otherwise healthy, stay home; drink plenty of fluids, get lots of rest and take over-the-counter medications for comfort. Most people start to feel better in a couple of days.
Our ED wait times page shows our current wait times and includes a list of all nearby walk-in clinics and their hours of operations.
You can also print off this handy list of walk-in clinics and their hours of operation!
If you are admitted to hospital for care, we want you to be able to go home as soon as possible. With our health care partners in Waterloo Wellington, we have developed a video (click here to view it on YouTube) to help you start planning for your return home as quickly as possible.