Posted: October 13, 2020
In an 8000sq foot warehouse at Kitchener's Catalyst 137 building, boxes of personal protective equipment (PPE) including gloves, gowns, and masks, sit neatly stacked waiting to be ordered and shipped to health care providers across our region and beyond. It is a contrast to the images of empty shelves we all remember from the early days of COVID-19 and the question that plagued the world; will we have enough personal protective equipment?
Through careful conservation and preservation, including innovative practices like reprocessing N95 masks for future use, and through generous donations from our community, GRH made it through the first wave with the right equipment to support safe care.
The hospital's director of purchasing and materials management, Brenda Lanteigne has seen the hospital through 30 years of challenges including SARs in 2003 and Ebola in 2014. When COVID cases began spreading globally in early 2020, Brenda's team collaborated closely with our infection prevention and control and occupational health teams to prepare for what they knew could be a worldwide shortage of PPE.
In less than three weeks, supply chain representatives from hospitals and distributors in Ontario West – lead by Healthcare Materials Management Services (HMMS) in London – came together to create the first regional distribution model to help provide much needed PPE to many organizations (including hospitals) who were facing critical shortages due to the pandemic and the fragile supply chain.

This model included a hub in Waterloo-Wellington, with satellite warehouses opened in Kitchener, Fergus, Cambridge and Guelph. The Kitchener warehouse, operated by Grand River Hospital, is located in the Catalyst 137 building just 2 blocks from the hospital, and supplies PPE and COVID swabs to over 100 health care providers – from long-term care homes to primary care providers – across Waterloo-Wellington and in Hamilton, Niagara, Haldimand, and Brant.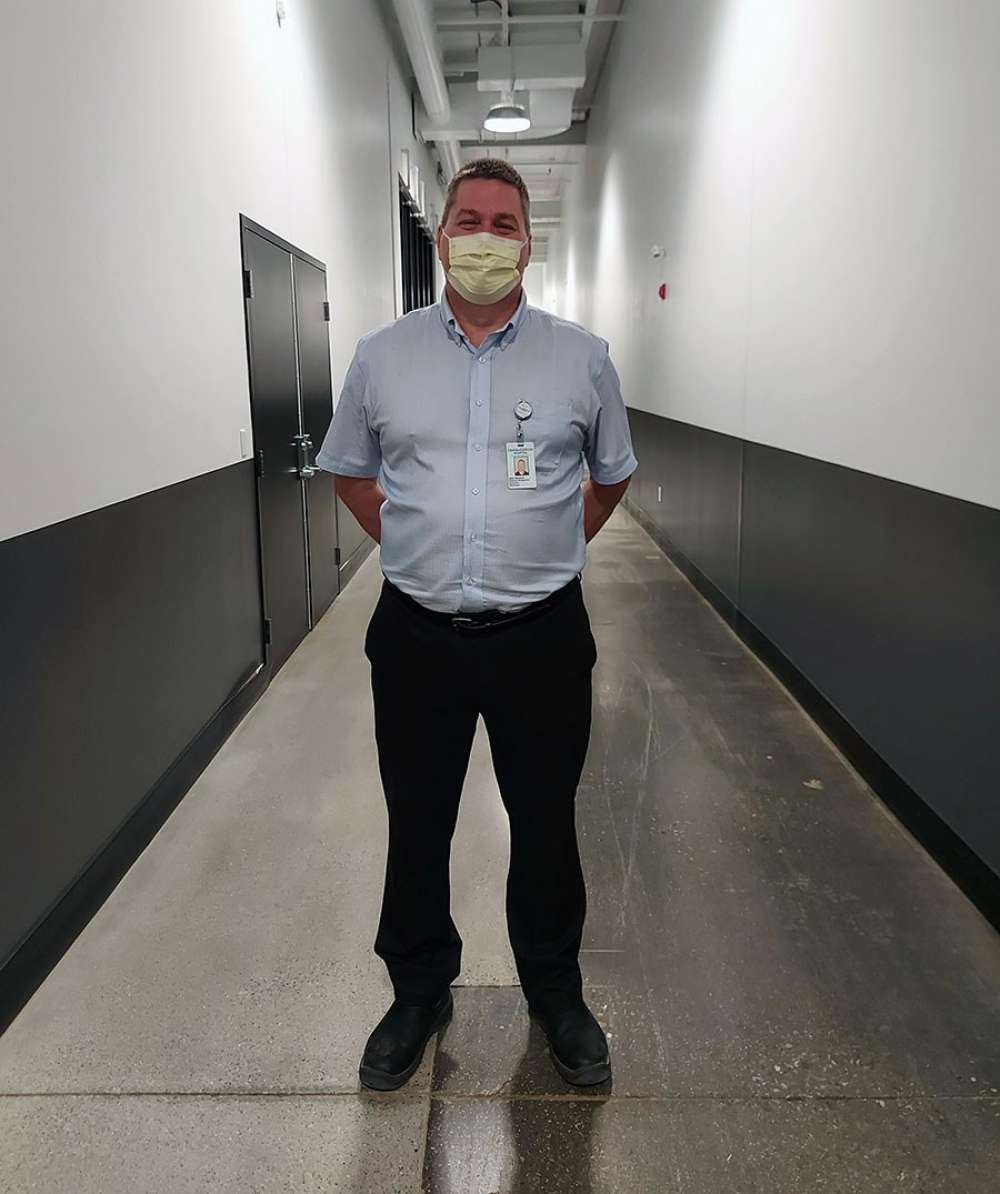 "We are grateful to have the physical space we need to house these supplies," says John McKelvie, who is the materials management supervisor at GRH and oversees the regional warehouse.
"True to style, our community stepped up when we needed help and Catalyst has played an essential role in the success of this warehouse."
Each of the 4 satellites has contributed greatly to respond to the needs of PPE for health sector providers in their regions. Just recently, the satellites in Guelph, Fergus and Cambridge have been closed, and the work has moved to the 137 Catalyst site. As of September 11, the Catalyst site has become the Waterloo-Wellington Area Warehouse responsible (in partnership with HMMS) for all health care providers across Waterloo-Wellington regions.
The warehouse is a two-person operation, managing the receiving, processing, picking, and shipping of approximately 15+ orders of supplies and swabs a day, Monday-Friday. Health care providers can order up to 6-weeks' worth of supply at a time, meaning one order can range in item quantity from 100-15,000 units. Last week over 79,000 swabs were shipped over 5 days, a new record for the team. With hundreds of thousands of items coming and going every day, the team does daily inventory and reports to the Ministry once a week.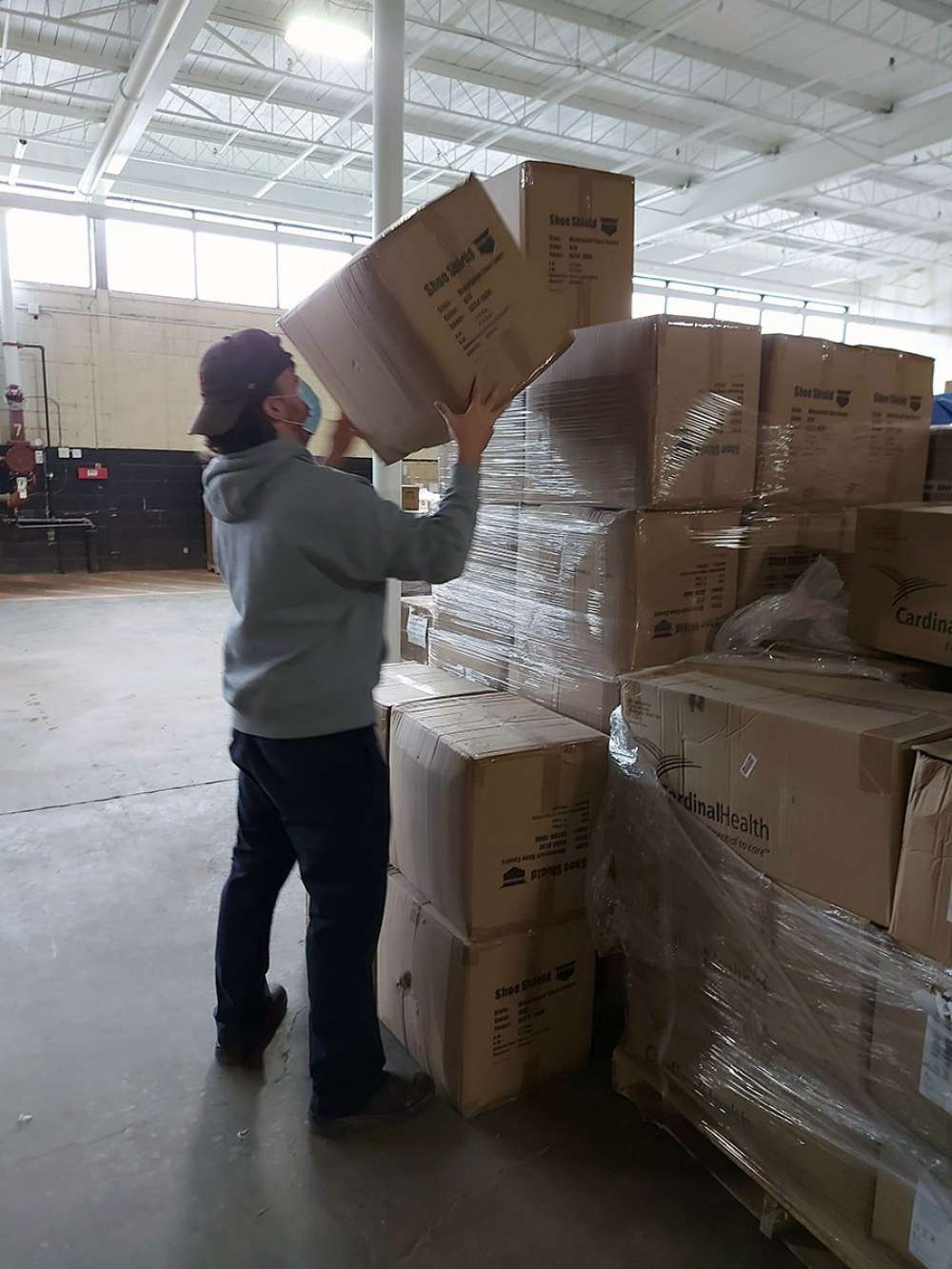 Today, more than 75% of supplies that support local health care providers are coming out of the GRH-run warehouse. As for the second wave, when it comes to PPE, Waterloo-Wellington and the province are ready and waiting.
"One of the most inspiring aspects of this experience to me was how the supply chain leadership and professionals from across Ontario West came together to get this job done so quickly and efficiently," says Doug Murray, vice president of corporate services and chief financial officer at Grand River Hospital.
"Work that would have taken years to complete was operational in less than three weeks through the tireless effort of people working towards a common goal. I don't know if I could be more proud of a team of people."