Posted: May 19, 2020
As a timer counts down from 24 minutes on a machine about the size of a refrigerator, technicians in Grand River Hospital's medical device reprocessing department (MDRD) work steadily around it. At first glance, you might mistake it for just another piece of medical equipment; you would be right. This machine, so familiar to our MDRD technicians, is typically used to reprocess equipment for surgical procedures. But for the last two weeks, it's been reprocessing hundreds of used N95 respirator masks of GRH staff and physicians to prepare for a potential global shortage of personal protective equipment (PPE).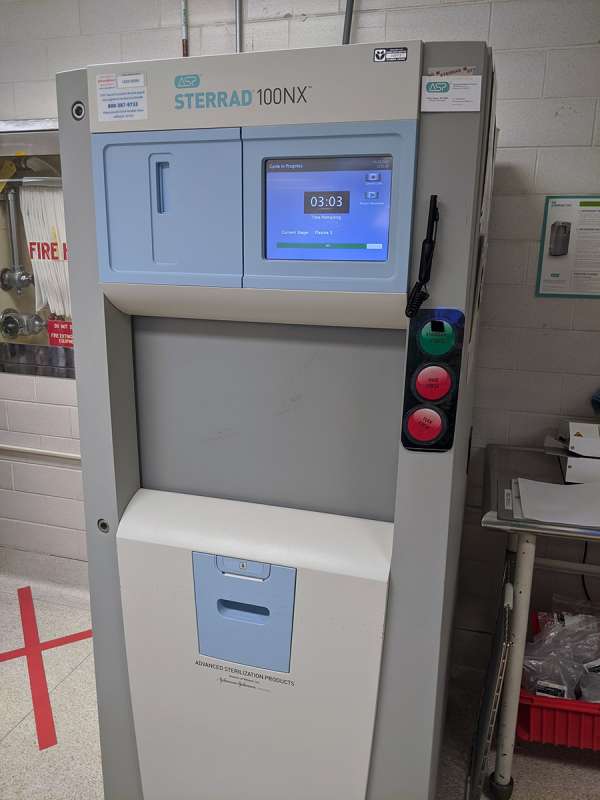 N95 masks come in different sizes to ensure a snug fit on staff who require them, creating a proper seal that reduces exposure to hazardous materials and viruses like COVID-19. This means that there may only be one N95 model a staff member can use. Once that model is out of stock, it leaves staff vulnerable. With all hospitals impacted by a global PPE shortage from the COVID-19 pandemic, GRH began safely storing used masks back in March to prepare them for reprocessing, and redistribution if necessary. When it came to determining how to reprocess these masks safely in-house, our MDRD experts took the lead.
Reprocessing masks is far from business as usual for our MDRD technicians but they were up for the challenge. "This is very different than our regular work," says Lisa Anstey, manager of MDRD. "It's been an adjustment for our team but they've accepted the challenge; techs have gone over and above to establish and sustain our process. We are able to reprocess one load of masks every 24 minutes."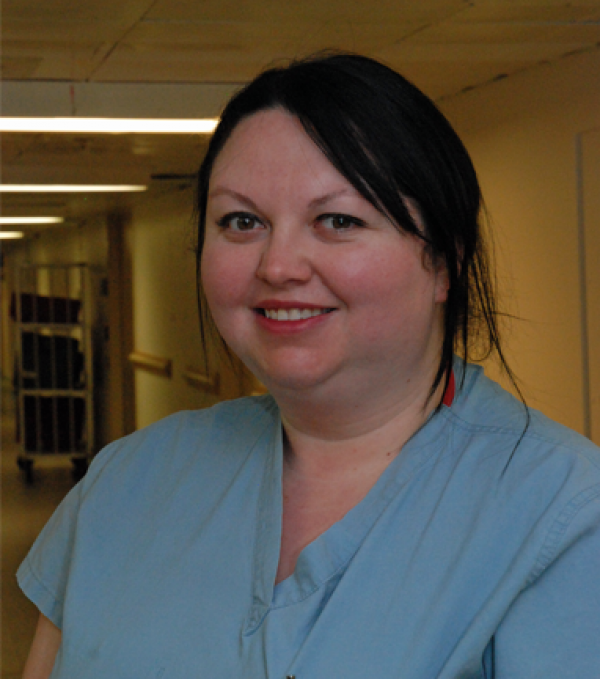 Through collaboration with our infection prevention and control practitioners, MDRD technicians developed a thorough process; from safely sorting used N95 respirators, to labelling, packaging, and recording each mask before loading them into the machine for reprocessing. Once officially sterilized, the masks (still in their packaging) are timestamped, aerated for an hour to release any additional peroxide leftover from reprocessing, then grouped together by unit to go back to their original users with a special touch from MDRD technicians.
"Our team is writing personal notes to each staff member on the packaging of our reprocessed masks," says Lisa. "Whether it's a thank you, an encouraging message, or a simple smiley face, we are taking a moment to let our colleagues know we're grateful for them."
The reprocessing process has been approved by the manufacturer of the machine used to reprocess the masks and the manufacturer has Health Canada and FDA approval of their process. GRH is following provincial guidelines to safely collect, store, and reprocess PPE. Since this new process began just over two weeks ago, GRH has reprocessed more than 1000 masks to support care if these resources become needed.  
N95 mask reprocessing: A process in photos
Slidshow Gallery: Press the tab key to access slideshow navigation, then use the arrow keys to navigate between slides, and use the tab key to access the current slide content.
The journey to reprocessing starts here: Donning complete PPE, MDRD technicians sort through bags of masks to identify N95 masks that are appropriate for reprocessing.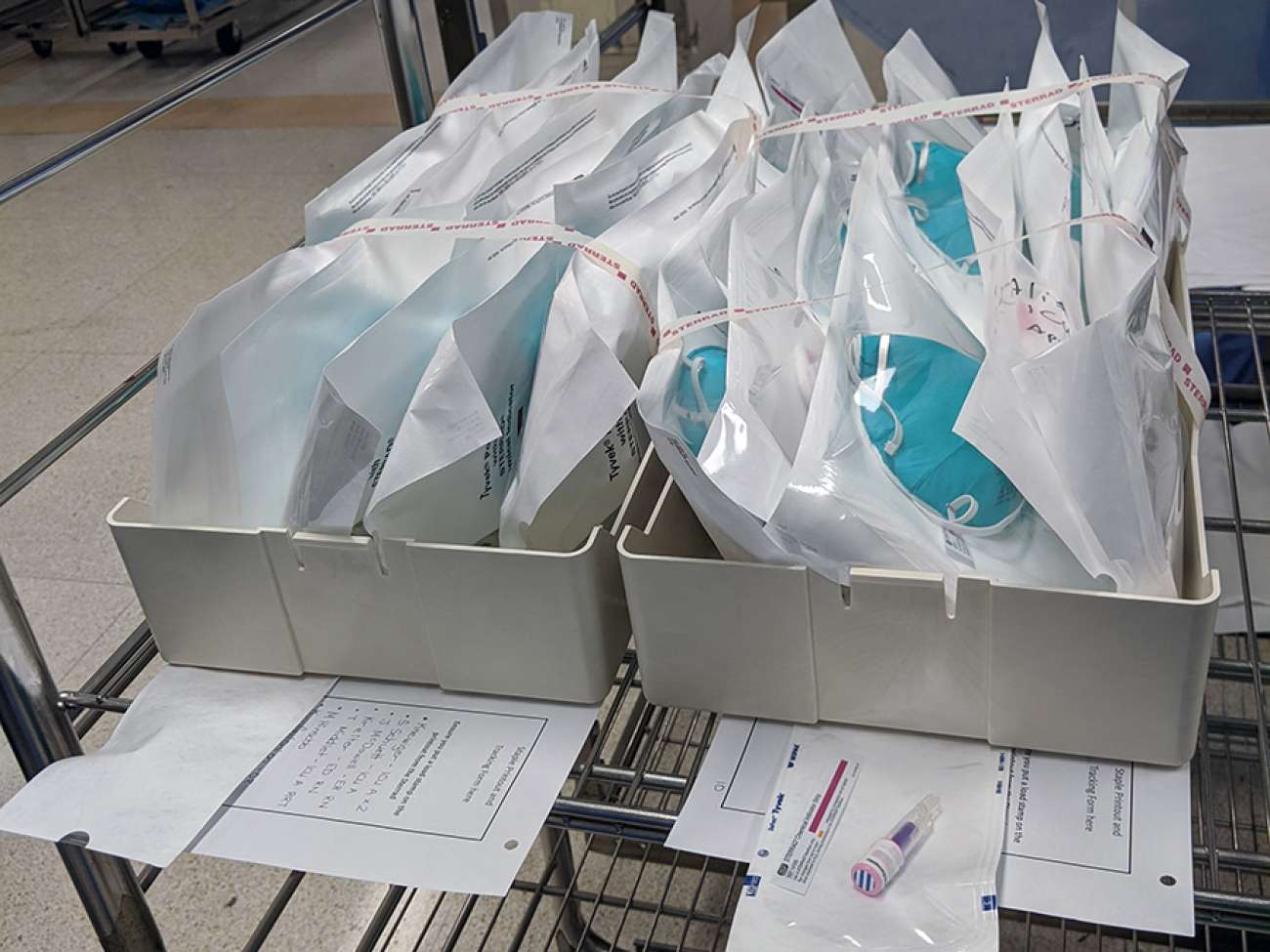 Masks are placed together in groups of 10, ready to be reprocessed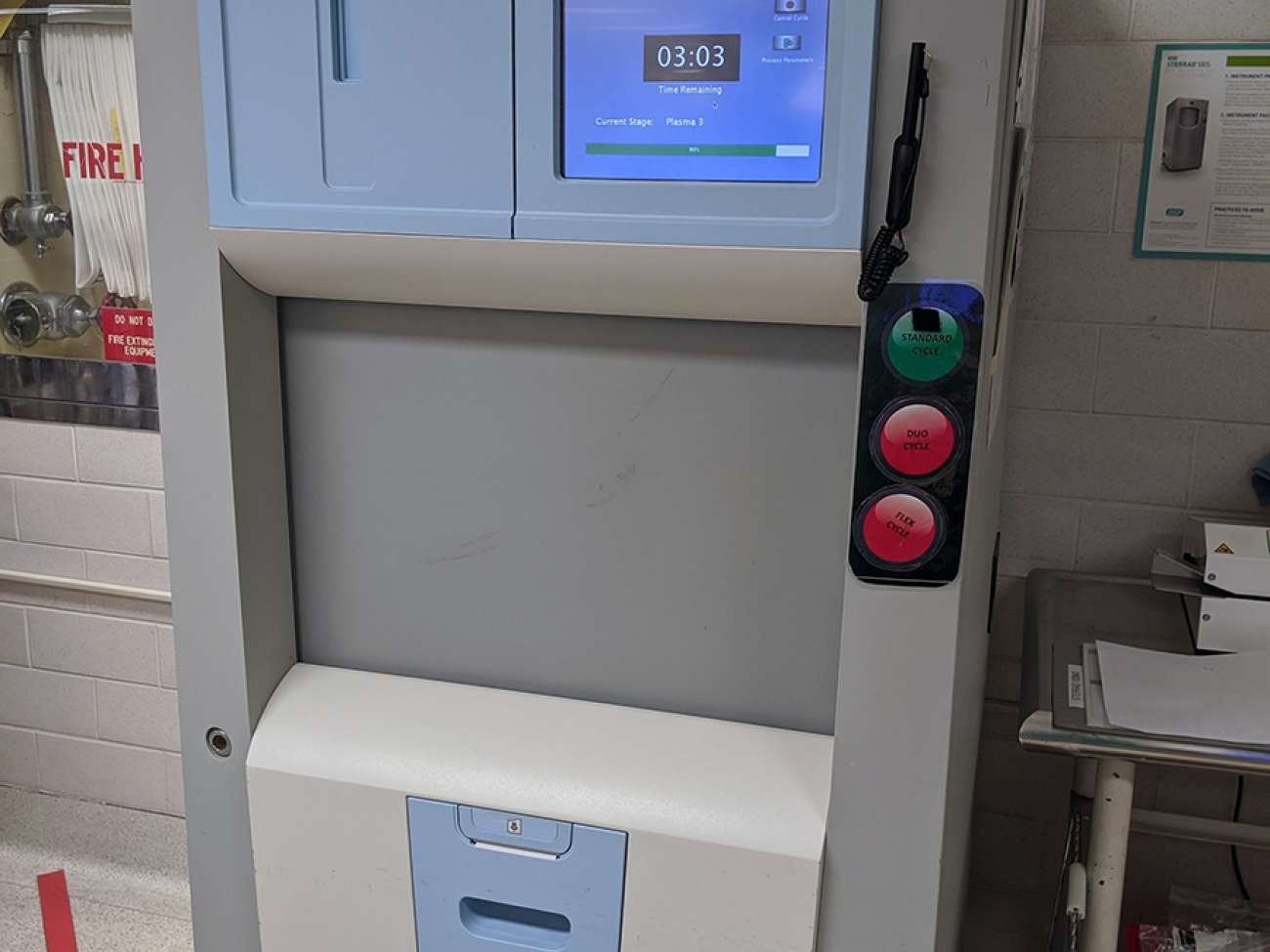 The machine used to reprocess N95 masks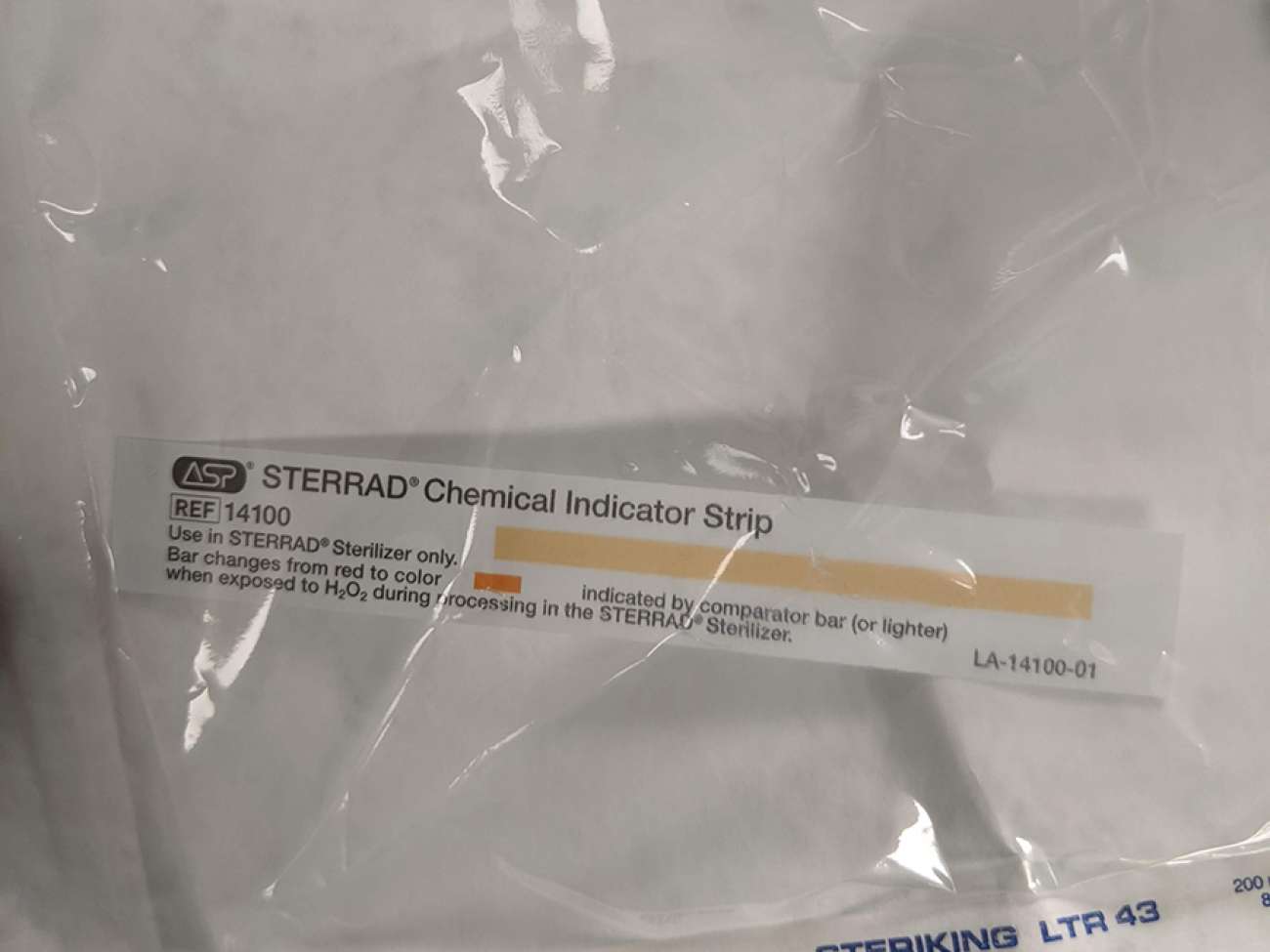 Once reprocessing is successful, the sterizilation strip, seen here turns orange
This reprocessing form is completed after every mask reprocessing cycle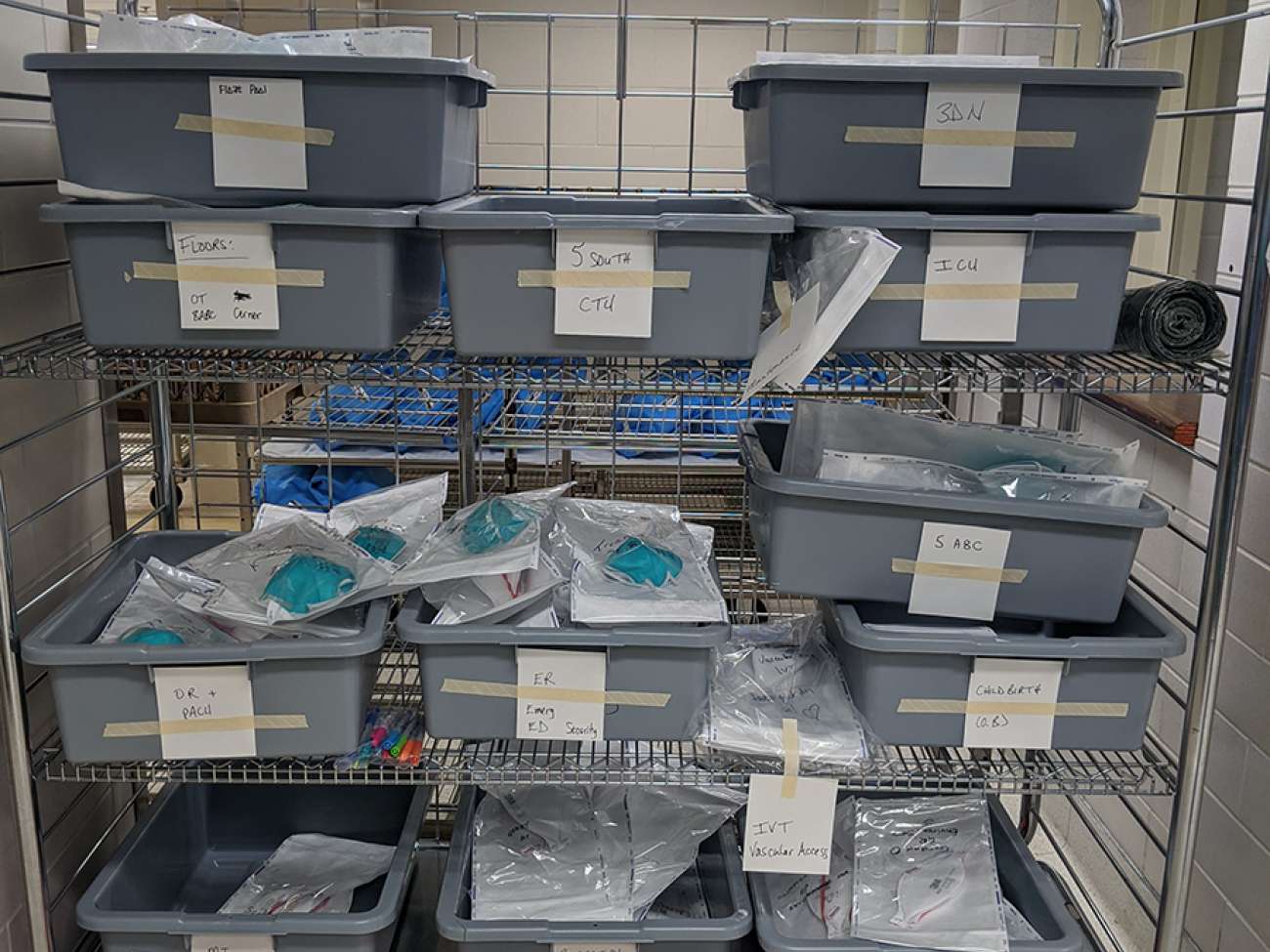 All masks shown here are reprocessed, organized by floor and department, and ready to go into storage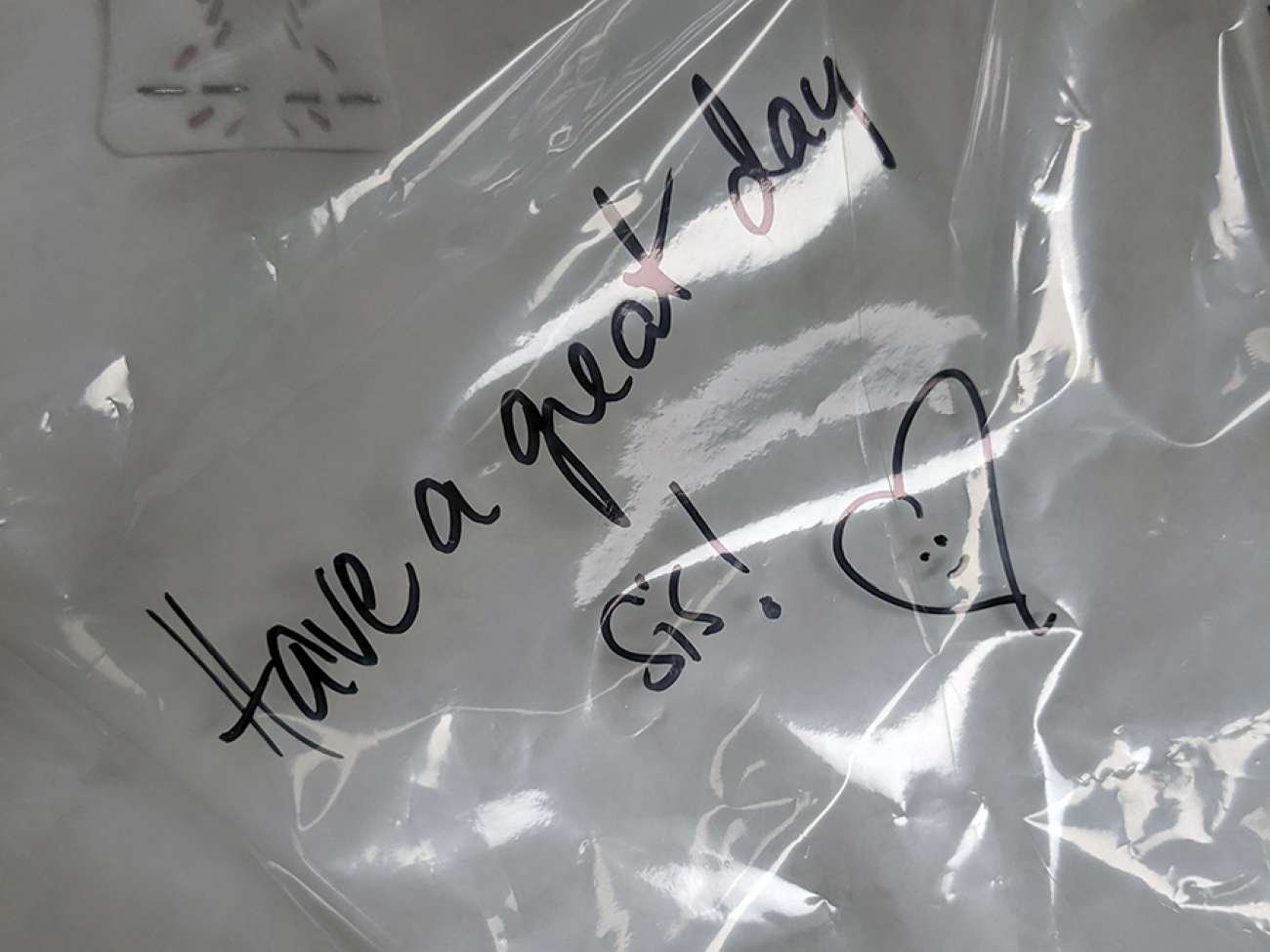 MDRD technicians have been writing short notes of encouragement on the packaging of reprocessed masks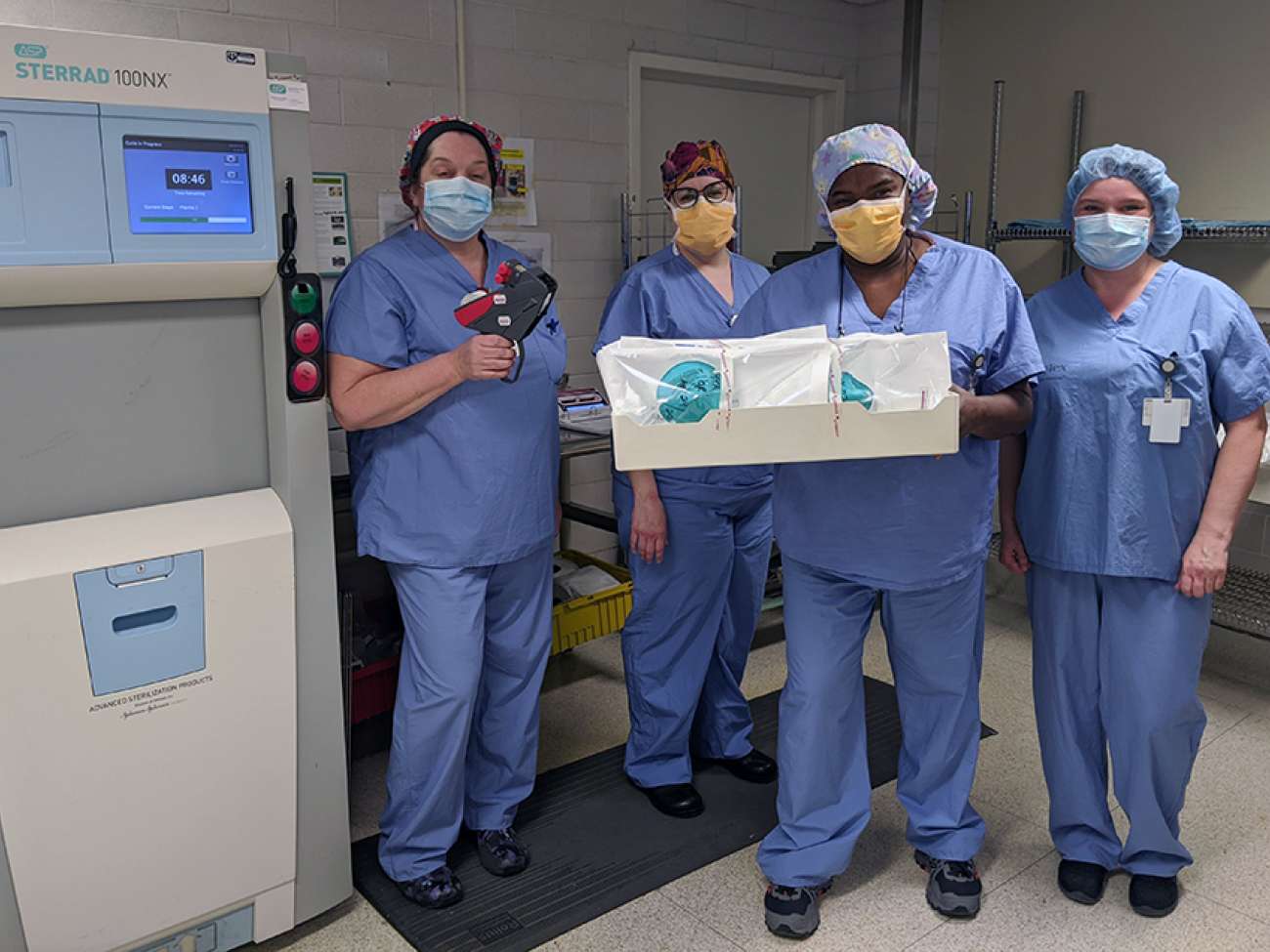 Kelly, Tabitha, Sharon, and Cindy are a few of the many MDRD technicians reprocessing masks at GRH.