Posted: May 26, 2020
It was a great escape! GRH's Operating Room team recently transformed their spaces into escape rooms, as the OR and PACU teams worked together to beat the clock and complete a list of education puzzles. In the OR a surgical safety "escape room" simulation was created by Jenny McFadden RPN, Kelli Pett RPN, Valarie Masters ORA and Melissa Rothenberg RPN from the OR and Heather Bone, RN and Alex Silva from PACU, the escapes room brought a fun and creative educational spin to the complex processes often experienced in a clinical simulation.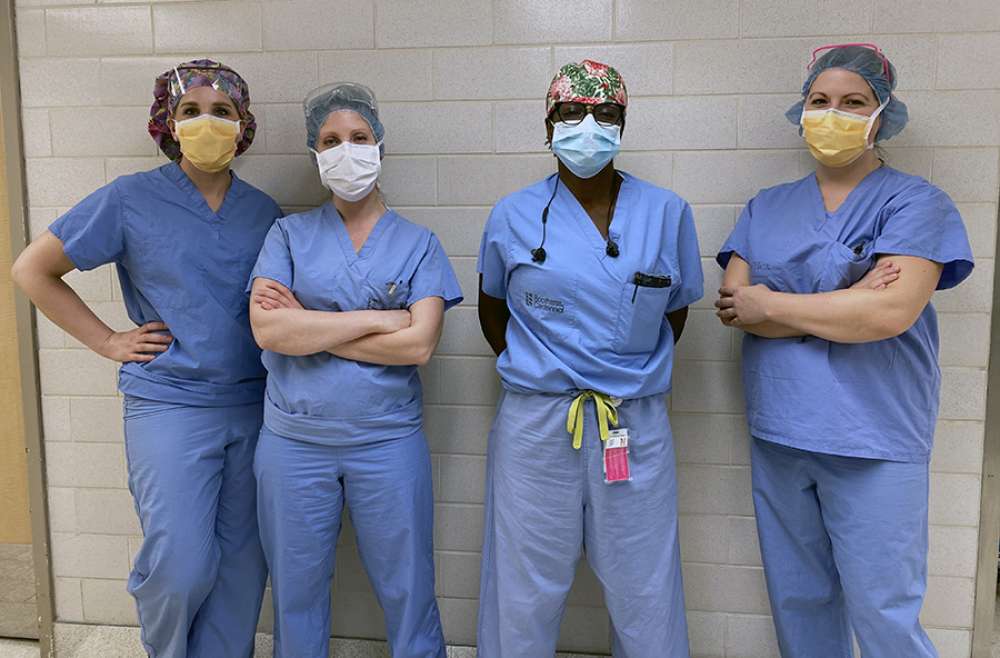 "While lecturing or classroom style are the most common ways to provide education, they're not always the most effective way to receive information," says Ashley Sayers, Education Practice Leader for the OR/PACU/MDRD. "Escape rooms are a gamified version of simulation that provide hands-on interaction and transforms the way we can deliver education to staff."
The theme for the OR escape room was patient safety and quality using the Surgical Safety Checklist. The participants' goal was to find clues by fixing safety violations in the OR. The clues completed a puzzle that gave the final clue to escape the room: "Heroes". PACU's escape room puzzle focused on identifying the medical emergency laryngospasm; a high-risk low frequency event.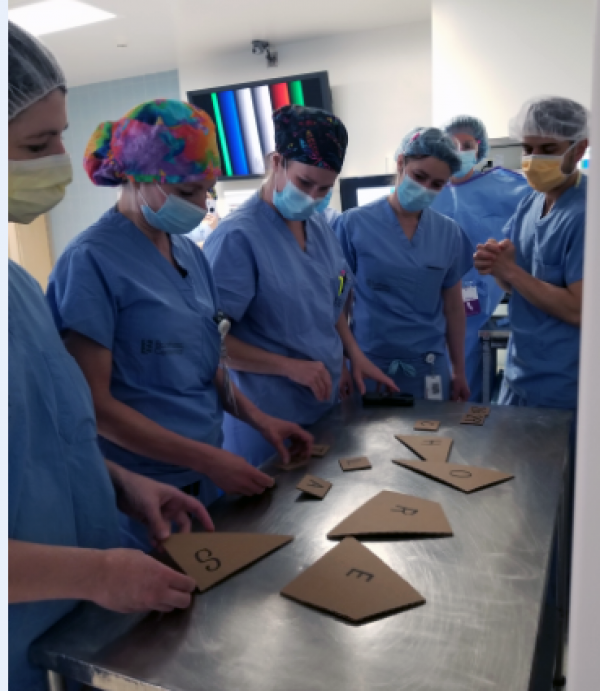 How does the escape room contribute to patient care?
The Surgical Safety Checklist is one of our public reported quality indicators and an important part of the work we do. Engaging all staff members, simulations like this one are safe spaces for staff to learn and review in a hands-on learning environment, enhancing patient safety while focusing on continuous quality improvement and patient-centered care. Highlighting high-risk emergencies through simulation brings attention to any gaps in education and enables us to prepare in case this event ever happens. This escape room was a huge success and is a valuable tool we will continue to use.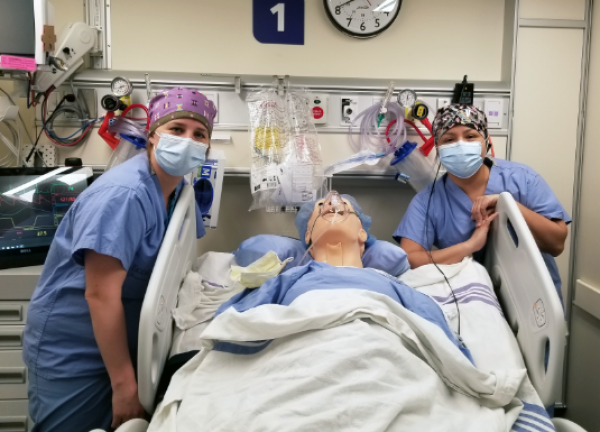 How are we using simulation to prepare for COVID-19?
We want to keep the momentum and positivity flowing with simulation during the pandemic. We have completed simulations in the Operating Room and across the hospital, such as protected Code Blue and protected Code White to better prepare for COVID-19 patient scenarios. Testing protocols and processes using simulation allow teams to identify critical safety gaps that would only manifest themselves through simulation. This is an ideal time to test our protocols to mitigate harm and improve team training. Simulation has helped to operationalize our protocols, evaluate logistical challenges, teams and individual roles, and so much more. The most positive experience: simulation has united programs and departments decreasing anxiety and showcasing the best in all of us.