Posted: September 30, 2020
When Guelph resident Mike MacPherson was diagnosed with pneumonia in early July 2020, he followed doctor's orders and waited to feel better. When he was still very ill almost 3 weeks later, a cat scan confirmed the culprit; a mass on his lung, and he was referred to Grand River Hospital's lung diagnostic assessment program (DAP) to find out if it was cancer.
Established almost a decade ago, the lung DAP is an innovative joint program between Grand River Hospital's regional cancer centre and St. Mary's General Hospital. The program works with patients early in their journey to provide navigation, assessment and diagnosis of lung cancer. Patients are assessed and offered physical and emotional support, and education by a nurse navigator from the time a suspected lung cancer is ruled out, or diagnosed. During this time patients undergo everything from biopsy surgery to a range of tests locally and out of town.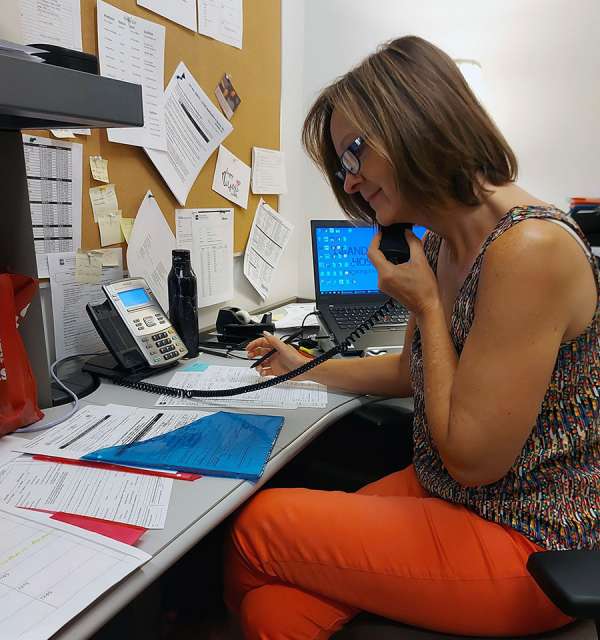 Because the program focuses support and care before a cancer diagnosis, it was one of the first GRH programs to go "virtual" during COVID-19, transitioning one-day a week in-person appointments to "virtual" telephone visits.
Chris Rau is a registered nurse and works with the lung DAP team. She was also part of Mike's care team when he came to the program in early August. "When COVID started, it made sense for us to move to virtual visits," says Chris. "Instead of a clinic room we now meet with patients over-the-phone. We still offer the same level of support, just from a distance."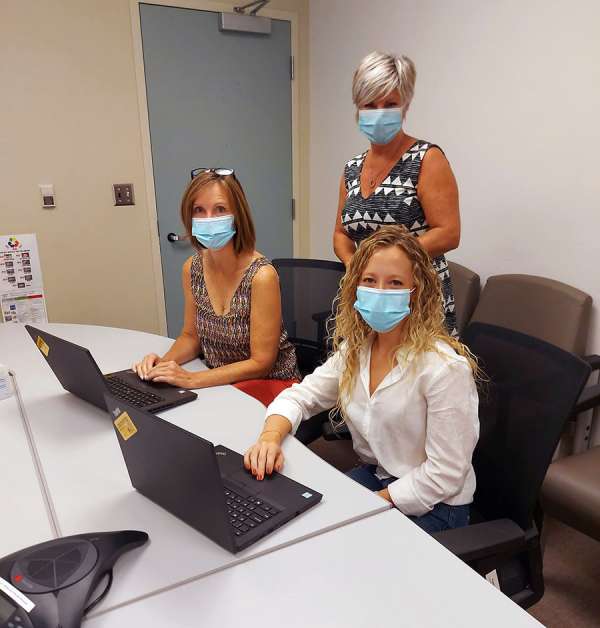 As for patients, Chris says the transition from in-person to telephone care has been well received, as many patients are relieved to not have to travel to hospital and enjoy having the visit from the comfort of their own home. However, given the nature of the program, "as much as it helps to know that we are keeping patients safe in helping them from a distance, it can be tough to give difficult information over the phone," says Chris.
Mike's health journey both began and ended with the DAP clinic; the growth was not cancerous. But he is grateful for the care he received from his physicians, his nurse Chris, and the team. They helped to ease his concerns about his health, and provided vital support as he waited for a diagnosis. Mike continues to be tracked through the DAP clinic as he continues to heal from his lung issue.
"My wife and I felt so comfortable with the team on the calls," says Mike. "I felt supported, informed, and connected. Connection is important; when there's connection there's value. I am so thankful for the care I received."