Posted: May 5, 2021
"I need a prone team," shouts an ICU nurse at Grand River Hospital. "Where's my prone team?"
Rising to this call for assistance, intensive care unit staff begin to gather in the hallway outside a patient's room to identify themselves to the nurse as her patient prone support. Here in the hospital's ICU A unit is where the most critical patients, including those with COVID-19 receive specialized care. Patients that need to be proned are COVID positive and connected to ventilators that are breathing for them.
"Prone is a fancy way of saying "turn over," explains ICU resource nurse Maggie. "COVID patients that are on ventilator support spend eight hours each day on their backs, and then 16 hours on their front. Being on their front increases the lung surface area available, making it easier for them to breathe."
Most of the patients in the ICU A on ventilators are chemically paralyzed. Every time they are turned over, it takes five specialized staff who form a prone team, wearing personal protective equipment to safely manoeuver them. The prone team is led by a respiratory therapist who takes their position at the patient's head and leads the team through the turning process while ensuring that the patient's lifeline, their breathing tube, stays in place.
"Once they are lying on their front, we use pillows to prop up their chest and hips so that they are more comfortable," says Maggie. "And then the prone team assembles every two hours to turn the patient's head and adjust their breathing tube to ensure they don't develop sores, or an infection. We do this for every patient that needs it. These days, that is most."
Since April 8, Grand River Hospital's critical care program has accepted 24 patients from outside of Waterloo Region to support COVID efforts across the province, and has experienced an increase in patient volumes locally that has led to the opening of a third, temporary critical care unit; ICU C.
"We are seeing increased volumes as a result of COVID and certainly patients with more critical needs," explains ICU manager Janelle Ellis. "The level of expertise that is required to provide care in the ICU takes time, specialised training and experience to develop. While we do have staff from other areas offering support where they are able, ICU staff are working around the clock to fill gaps, cover shifts to ensure that patients receive the care they need."
"I am so proud to be a part of this team. I work with the best," says Maggie. "But after more than a year of this, we are all exhausted. We keep going because we have to; our patients and their families need us. If you can do anything, please continue to follow public health advice to stop the spread of COVID. We will always be here to provide the best care, but I would urge anyone to do everything they can to avoid having to be here on a ventilator."
Slidshow Gallery: Press the tab key to access slideshow navigation, then use the arrow keys to navigate between slides, and use the tab key to access the current slide content.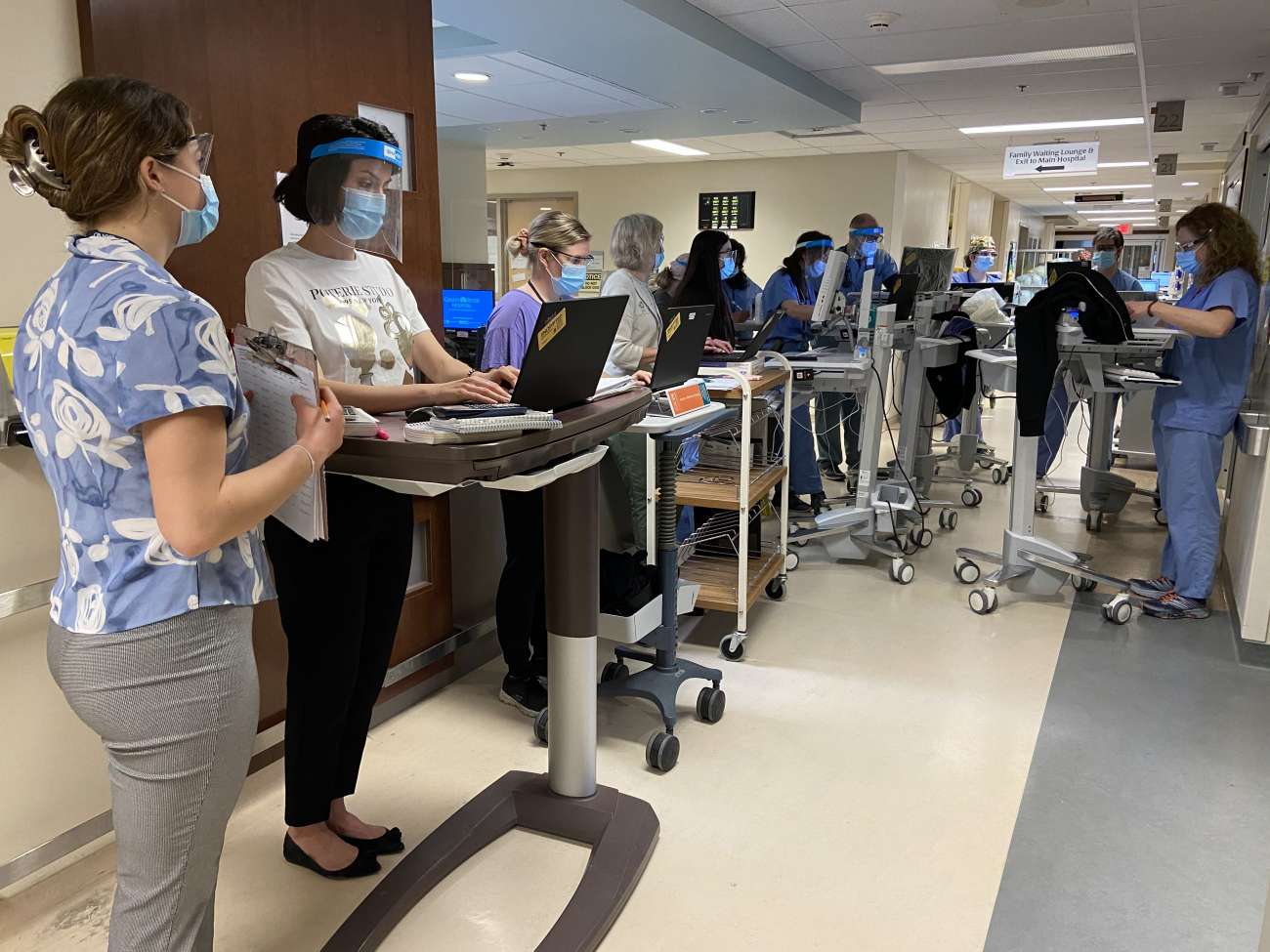 Multidisciplinary team meeting at the start of the day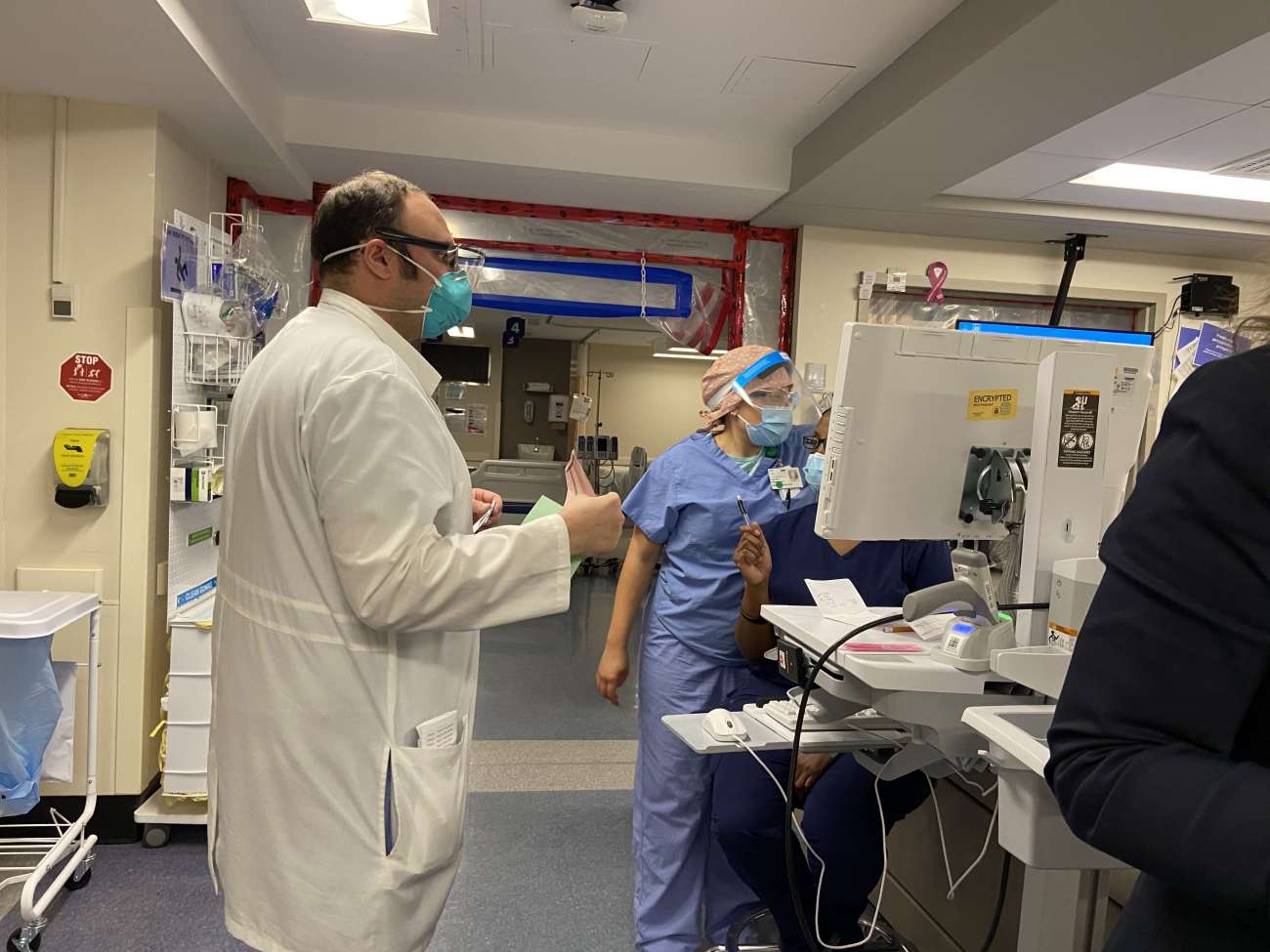 Medical staff discussing patient care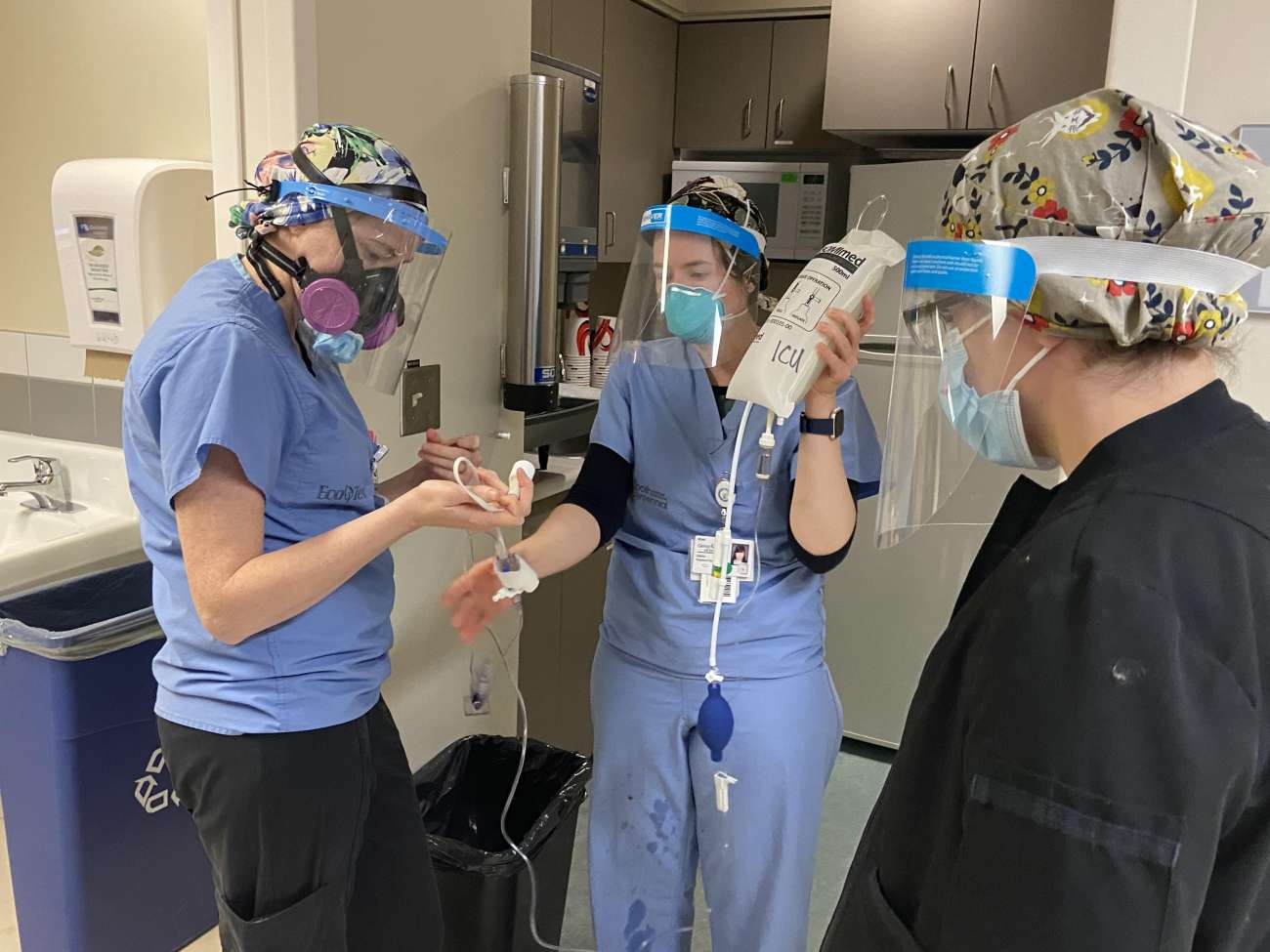 Nurses preparing to change IV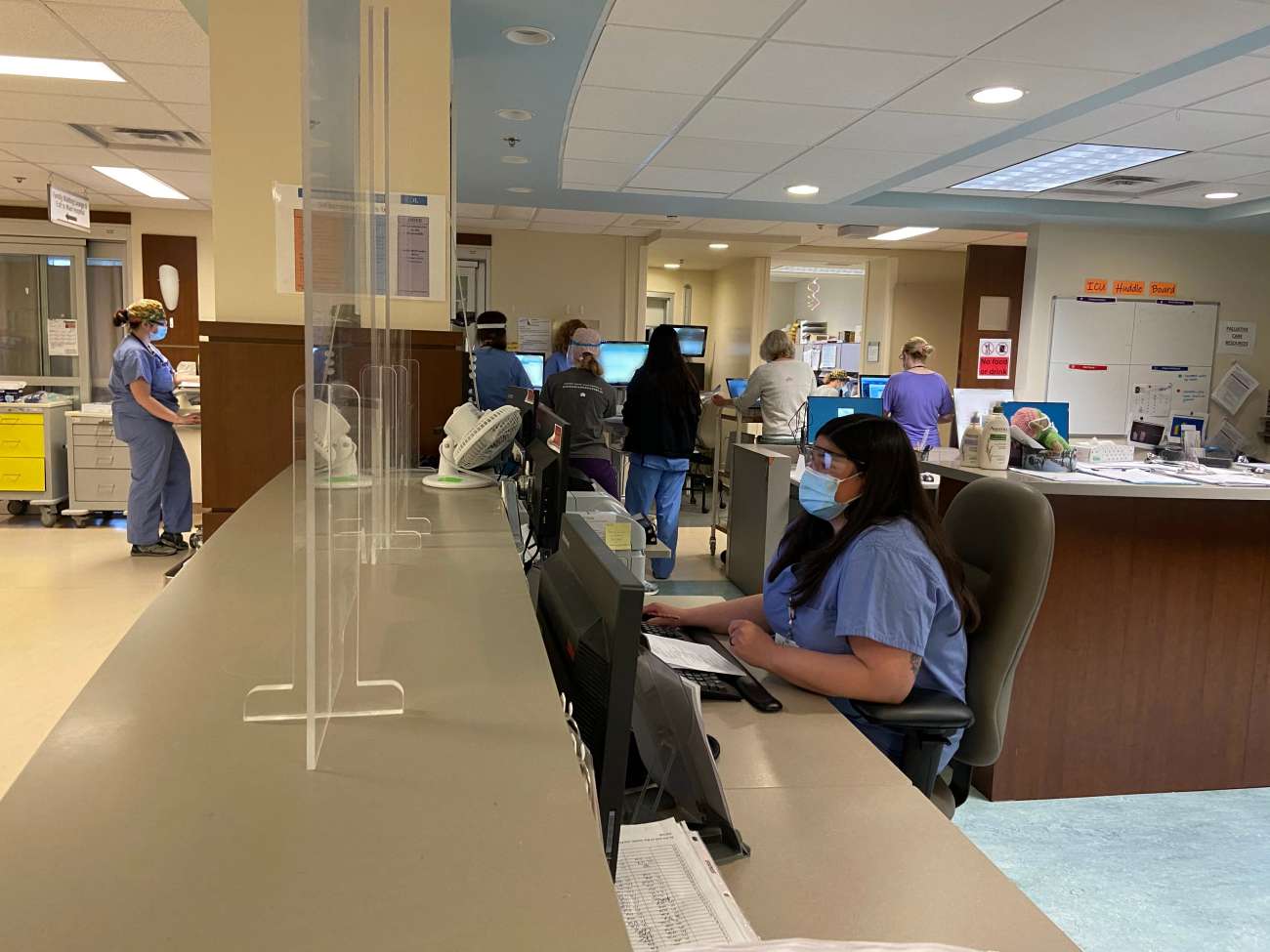 Nurses station in ICUA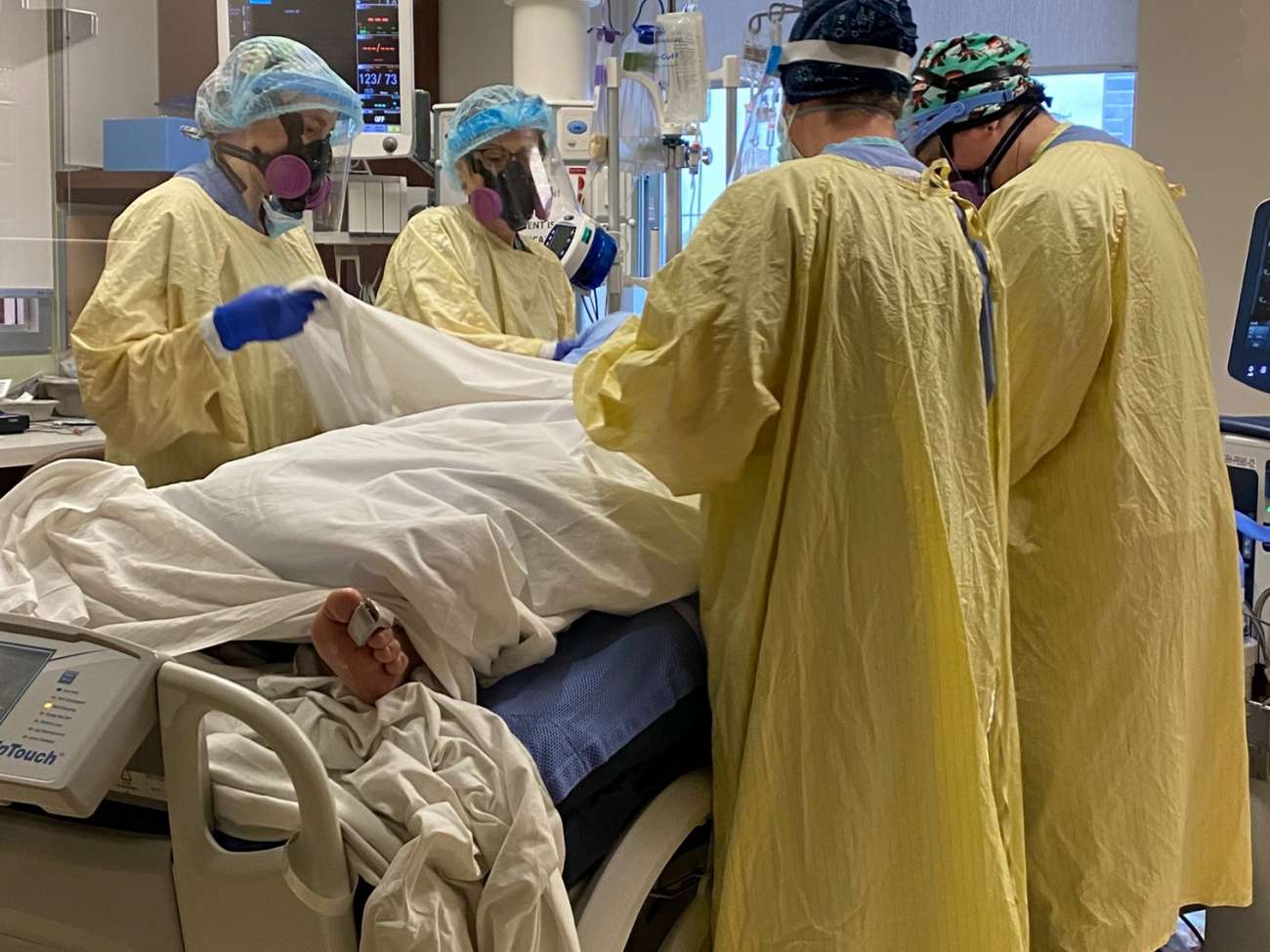 Prone team prepping to move patient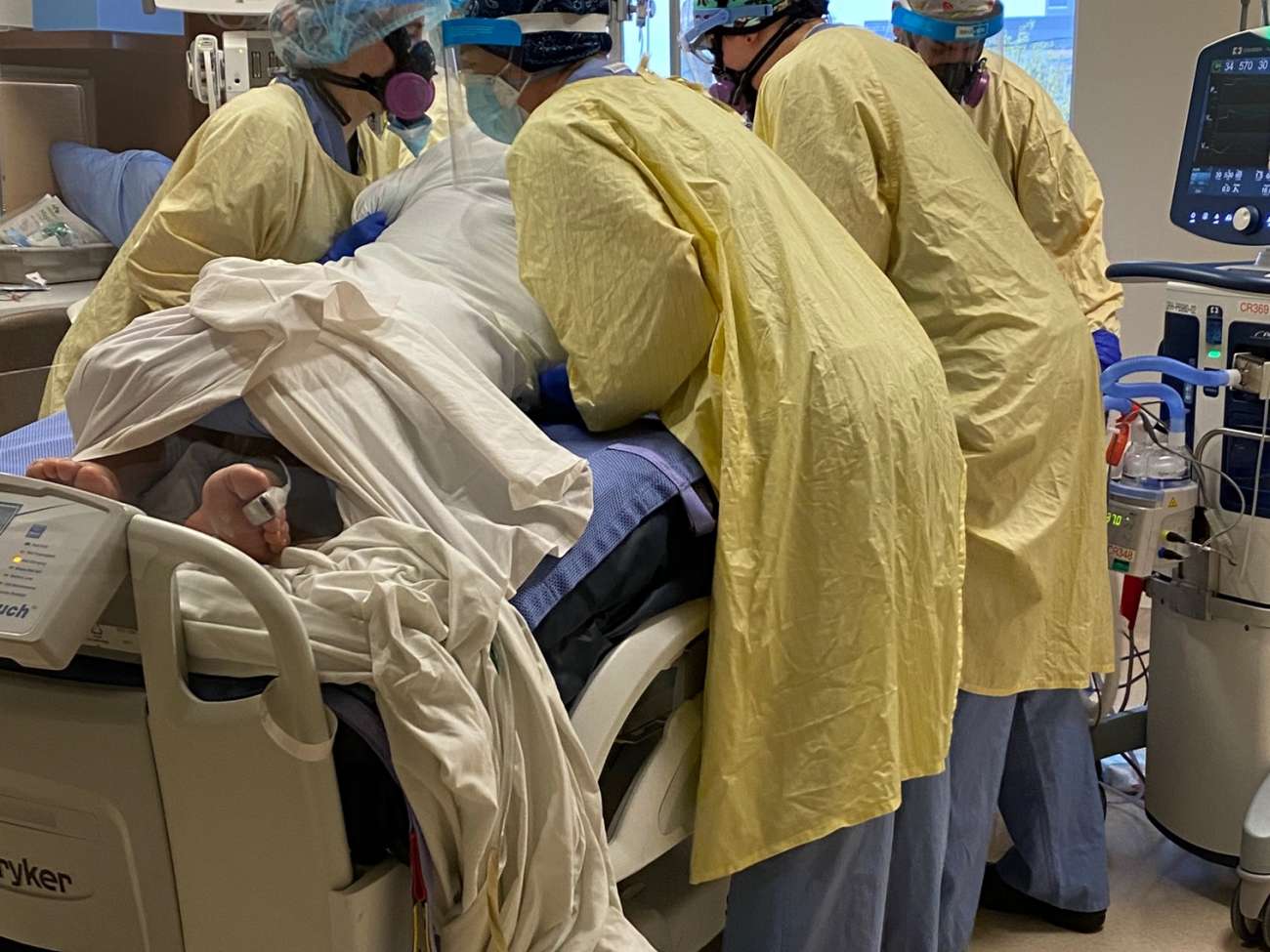 Prone team proning patient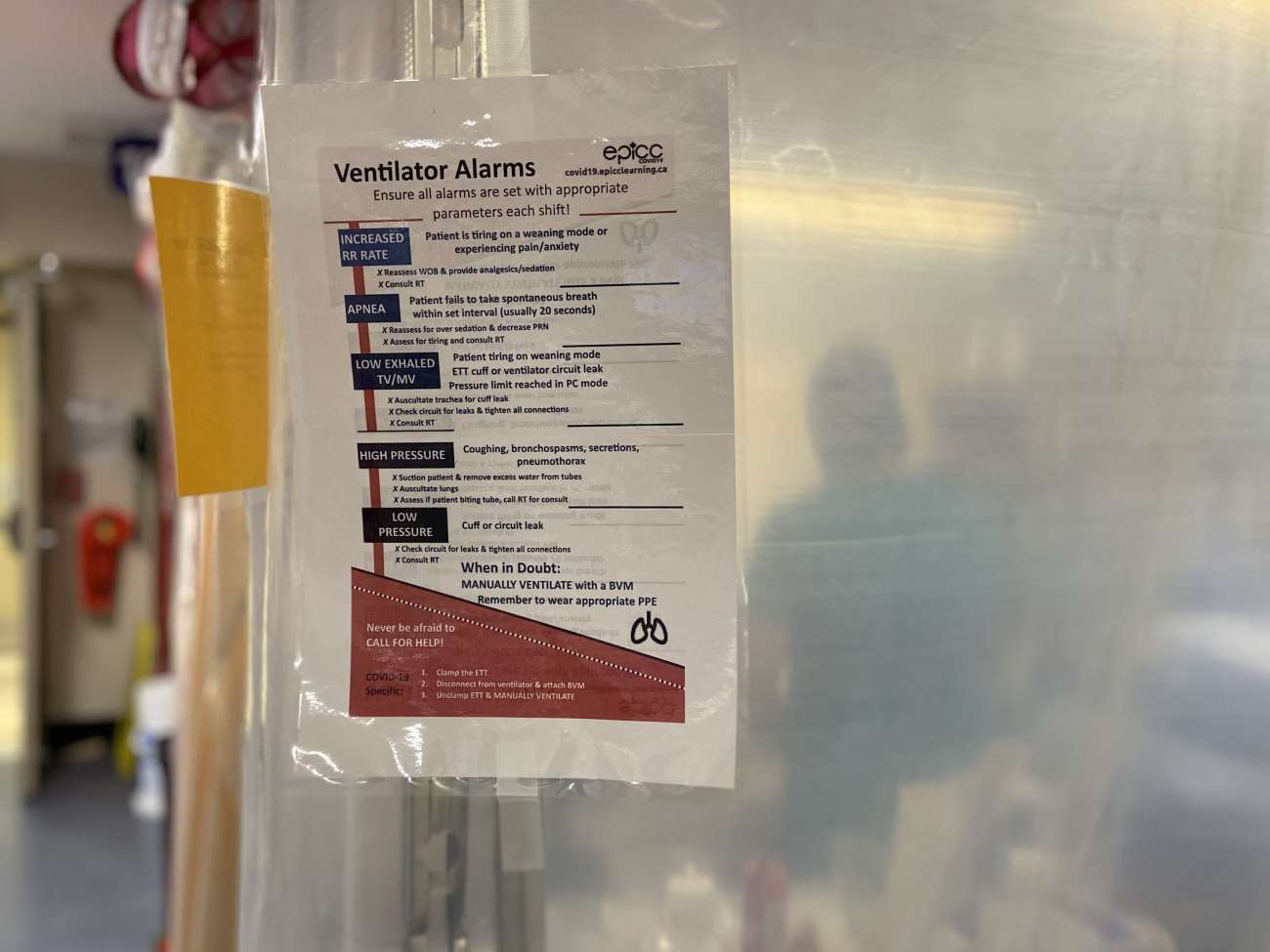 Protocols outside of patient room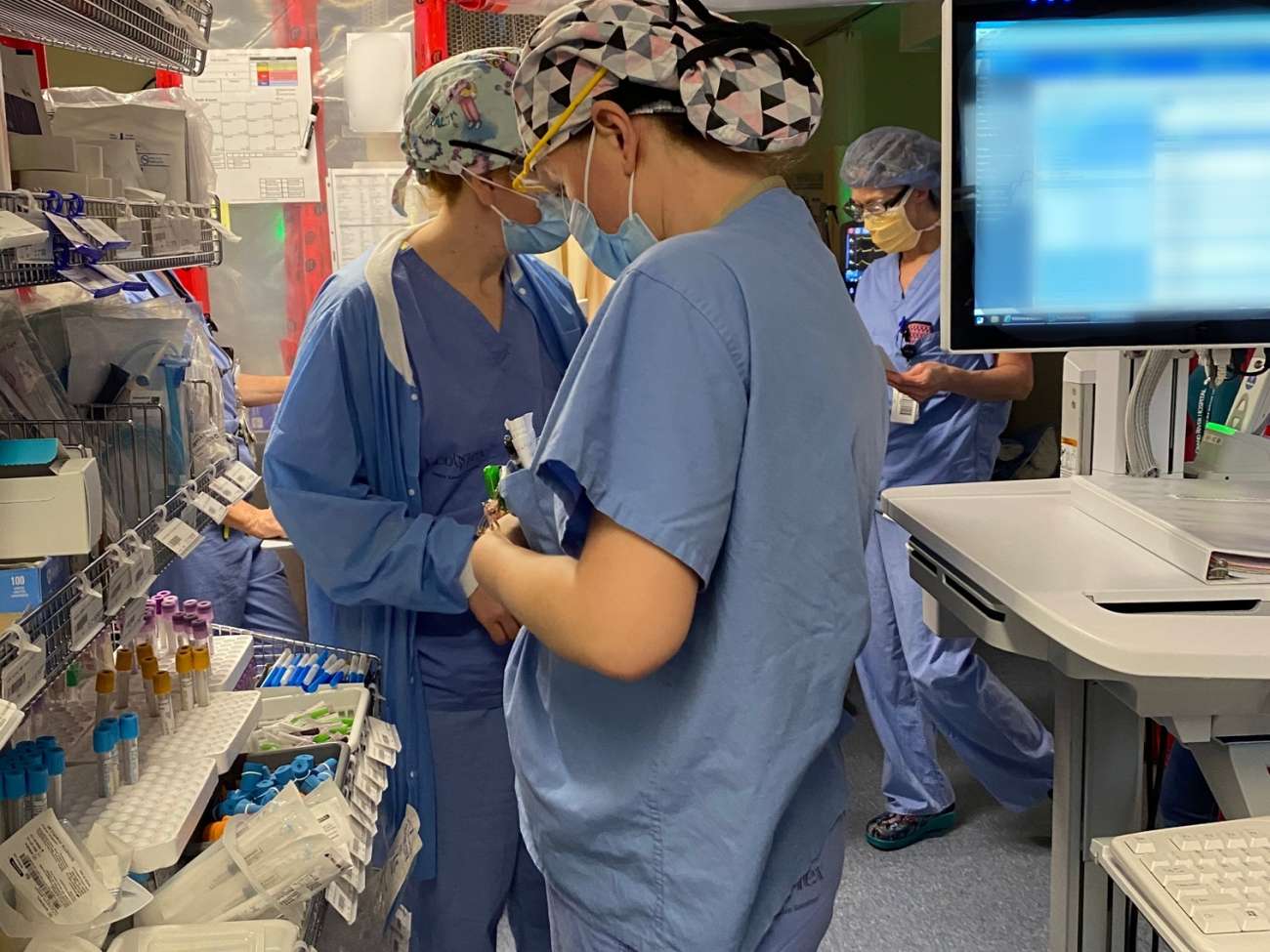 Nurses prepping in ICUC