Posted: March 16, 2022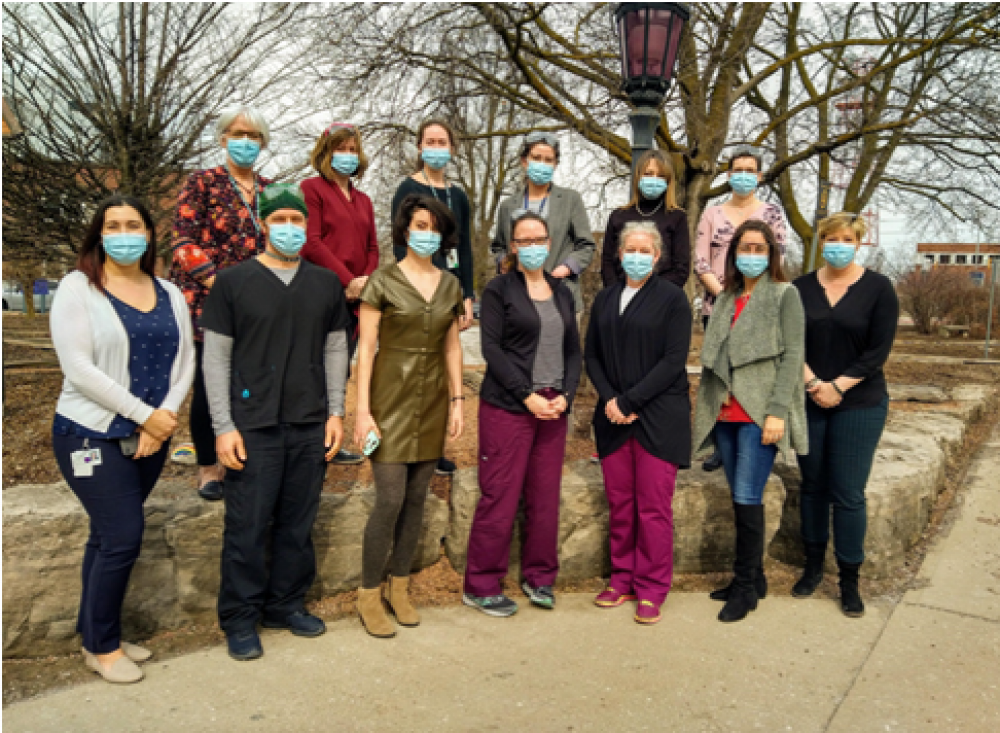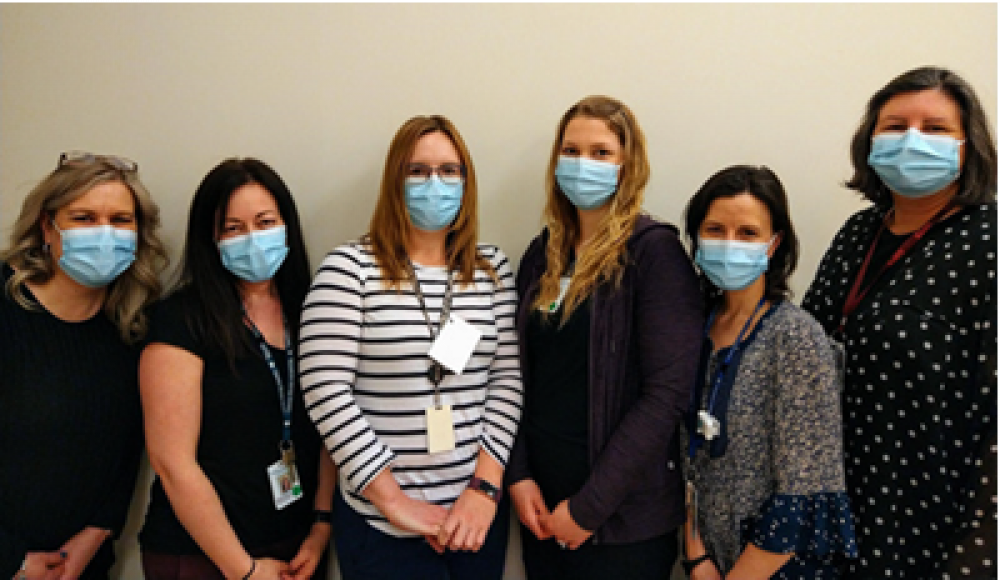 March 16, 2022 marks Dietitians Day in Canada and is an opportunity to recognize and celebrate dietitians as a trusted source for reliable nutrition advice. At Grand River Hospital, registered dietitians (RDs) play an integral role in supporting the health of the patient by first identifying a nutrition diagnosis and then working with the patient to develop goals and an individualized therapeutic care plan.
"Every single person that comes through our doors needs food to live and thrive," explains Hannah Marcus, Professional Practice Lead and Dietetic Education Lead, "but almost half of the patients admitted to hospital are admitted with malnutrition; a dietitian's involvement is critical to ensuring these patients heal and recover. But our role doesn't end there. There are countless diseases requiring specific nutrition interventions. There are complicated diet recommendations that need intensive counselling/education. There are family meetings to attend to help patients make decisions about their goals of care. Dietitians see food as medicine and are passionate about making sure that their patients get the treatment they need."
The experience of being an RD in a hospital setting is a unique and invaluable role in the broader health care system. Thank you to all of our RDs for their dedication to providing high quality patient care. Below, some members of the RD team at GRH share more about their experiences:

What inspired you to become a registered dietitian (RD)?
Jason Da Maren (JDM): "I have always been interested in 'healthy eating', however felt bombarded with opposing information. I went to university to study nutrition and 'sort it all out.'"
Anonymous (A): "I took a university elective and become so interested in the role between nutrition and health that I changed majors after."
Larissa A (LA): "I became interested in healthy eating and sport in high school. The more I learned about how food can have such a significant impact on health, the more I wanted to learn. I wanted to help others improve their health and well-being through evidence-based diet therapy, so a career as a dietitian was a natural choice."
What is your favourite part about working at GRH as a RD?
JDM: "There are a large number of specialties at GRH including (but not limited to) kidney disease, diabetes, surgery and oncology as well as a robust ICU. I love that I am exposed to these conditions/areas and get to apply nutrition therapy in these various contexts."
A: "My co-workers. I get to work with a great team with strong patient-focused care."
LA: "I truly love my colleagues. I am so fortunate to work with a wonderful group of dedicated and compassionate interdisciplinary team members. It feels very rewarding to help patients meet their goals by supporting all aspects of their health and well-being."
What makes working as an RD in a hospital setting unique?
JDM: "Acute illness combined with various specialties makes for a fast paced environment which is exciting."
A: "Every day is different and patient needs are very complex and varied. Each new referral is a new challenge to find the best way to support a patient to meeting their goals. We also have the support of a whole medical and allied team to help reach each goal."
LA: "The clinical skills required to work as a hospital RD really sets us apart from any other setting. Hospital dietitians are knowledgeable about how a patient's medical status can impact their nutrition status. We are able to interpret lab values and anthropometric values, identify food-medication interactions, and synthesize information on the body systems. All of this data is used to make individualized care plans. Working as an RD in the hospital is fast-paced and requires prioritization for caseload management. Many aspects of the RDs job are time-sensitive such as setting up orders for diet, TPN or enteral feeds. You never know how your day is going to turn out!"
How does the RD team support patient care?
JDM: "The dietitian advises the patients and team on risk of nutrient deficiencies and strives to help a patient reach optimal nutrition status while various medical therapies."
A: "We assess and advocate for patient needs and work to educate all about the role of nutrition in healing and recovery."
LA: "RDs support patients to make informed choices about their health. Nutrition therapy can be flexible to support each unique patient's needs and preferences. RDs understand how food is more than just fuel to patients. Food is used as comfort, as an opportunity for choice/free-will, for honoring culture among many other reasons. RDs help to ensure their patients' values are reflected when collaborating on care plan development."
Are there any big accomplishments from the RD team that you would like to highlight?
LA: "Throughout the pandemic, like many other departments, the RDs have been short-staffed and working extra to help care for the increased acuity and volume of patients. I am very fortunate to have my RD colleagues' support during these difficult times."
Is there anything else you would like others to know about your role?
LA: "RDs can help patients in more areas than just malnutrition! RDs also support patients with acute and chronic disease management through diet therapy. Additionally, RDs love to share knowledge - if you have any questions about what we can do to help, please ask!"