Posted: September 19, 2022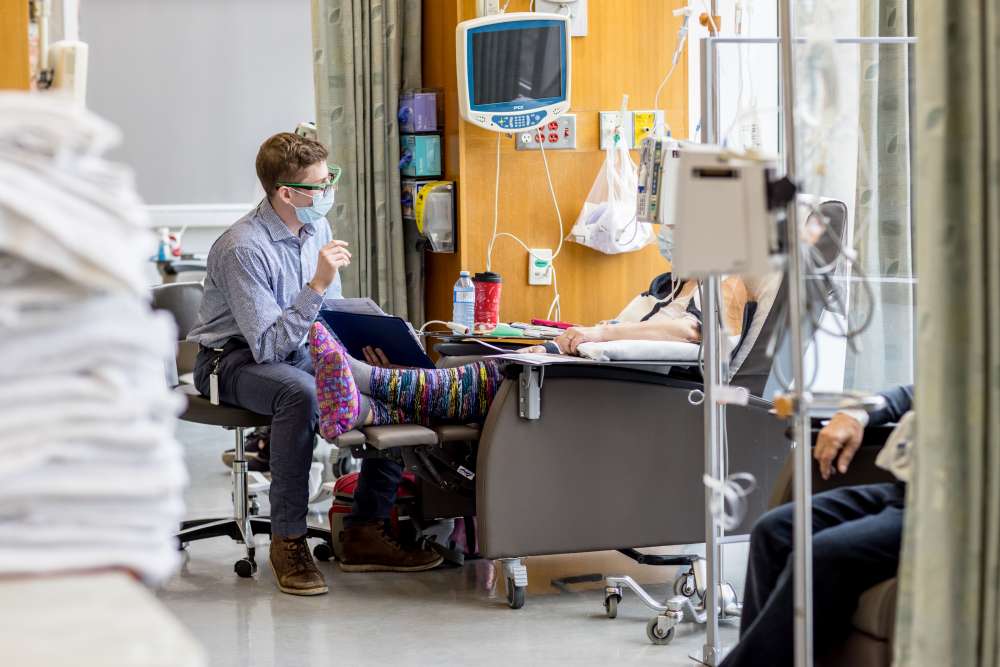 Every day, the Grand River Hospital emergency department (ED) is filled with patients who require care and for many, their primary language is not English. In health care, communication can have life or death consequences; communicating clearly is crucial to providing high quality, patient-centered care.
Over the last year, Grand River Hospital joined other Waterloo Region hospitals in using Voyce, a translation service that employs professional medically trained language interpreters to empower and connect patients and care teams to communicate effectively and with confidence. With the capability to provide support in more than 240 languages, Voyce's medical interpreters also provide support in Tigrinya, Arabic and Somali, some of the most commonly requested languages at GRH.
Initially launched as a pilot program, the overwhelming success Voyce has had for patients and staff alike means that the technology is here to stay.
"Voyce has been a game-changer in how we offer care to patients and families," says Kim Moran, Clinical Manager, Childbirth at Grand River Hospital. "The anxiety-level of patients and families visibly declines as they ask questions and dialogue with the team through the interpreter. It's like bringing a piece of home and familiarity to those who are in a new country and health care system."
At GRH, Voyce has helped hundreds of patients. Staff have seen the positive impact of Voyce's translation technology first-hand, making care more accessible and equitable among the diverse communities GRH serves.
"The emergency department team is so excited that we are keeping this Voyce as an option in the department," says Judy Goetz, Clinical Manager, ED at Grand River Hospital. "It has been a great asset to help with translation and I believe it has helped to improve our patient experience while they are with us."
Additionally, Voyce has proven to be helpful to support communication in unique circumstances where patients cannot speak for themselves due to critical illness.
"The ICU uses Voyce regularly to assist communications with patients and their families," explains Janelle Ellis, Clinical Manager, intensive care unit at Grand River Hospital. "It is especially helpful at times when real-time conversations are required with patients and their families regarding potentially life threatening emergent situations. In these circumstances time is of the essence; any delay could be catastrophic. The timeliness of Voyce has proved to be helpful with determining patient's wishes and including them in the plan of care."
Voyce is just one way that Grand River Hospital demonstrates its value of Welcome one to Welcome all, and supports our vision to build a world class health system that supports healthier lives for everyone in our community. For more information about how we want to build a world class health system, please click here to see our strategic plan.