Posted: July 11, 2022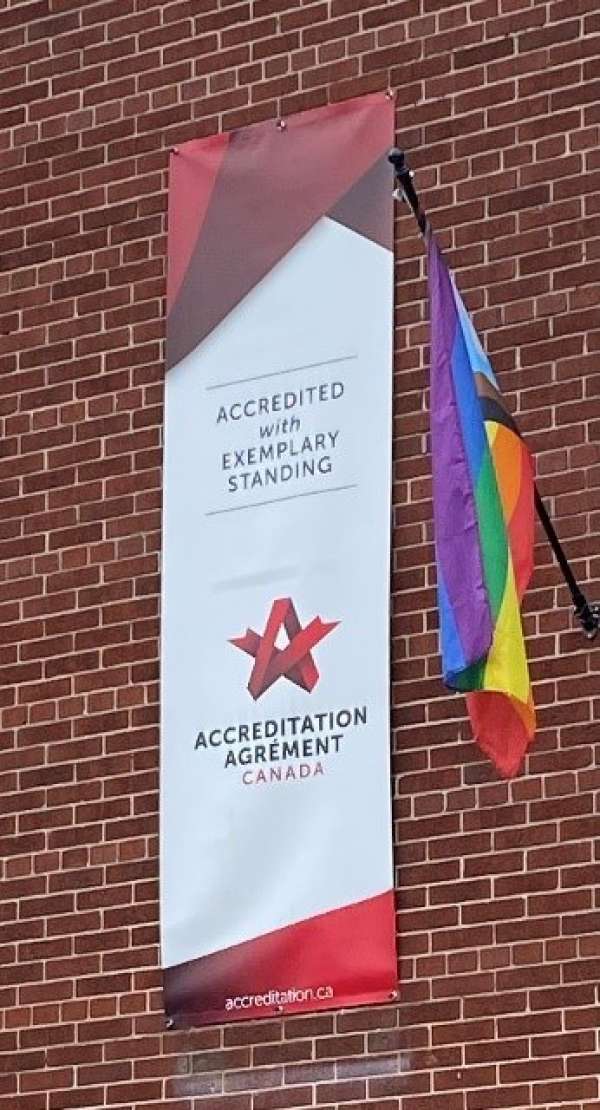 Local dignitaries including Regional Chair Karen Redman, Mayor of Woolwich Township Sandy Shantz, and Mayor of North Dumfries Sue Foxton visited Grand River Hospital campuses to celebrate accreditation achievements with team members. Grand River Hospital joins Cambridge Memorial and St. Mary's general hospitals in receiving full accreditation with exemplary standing from Accreditation Canada following a review which occurred during the COVID-19 pandemic of nearly 3,000 patient care and safety criteria.
Accreditation Canada is an independent body that surveys health organizations in Canada and internationally. The surveys audit compliance with the latest in patient care and safety standards.

"This is a tremendous achievement for our organization and great news for the community as all three Waterloo Region hospitals have been acknowledged for providing high quality, patient-centred care. We are especially cognizant that our team accomplished this during the COVID-19 pandemic which has been, and continues to be extremely taxing in a number of ways for our team," says Ron Gagnon, President and CEO of Grand River Hospital. "This is the highest possible designation an organization can achieve, and the first time that Grand River Hospital has achieved it. This is a direct reflection of their dedication to high quality patient care and their willingness to focus on meeting the needs of others."
Accreditation surveyors found GRH met 98.4 per cent of the total criteria for high-quality patient care. These criteria cover all aspects of a hospital's patient care practices, as well as how an organization continuously improves quality, innovation and includes partners in the provision of care. Although the hospital was assessed and awarded with this designation in October, celebrations to acknowledge the achievement with team members were postponed because of the COVID-19 pandemic.
Areas of strengths at GRH were noted and included:
The adoption of innovation to support access to care;
An engaged medical leadership;
Leveraging virtual care opportunities to support the health of patients;
Ensuring continuums of care to support patient flow; and
The team's ongoing commitment to helping people further their careers at GRH.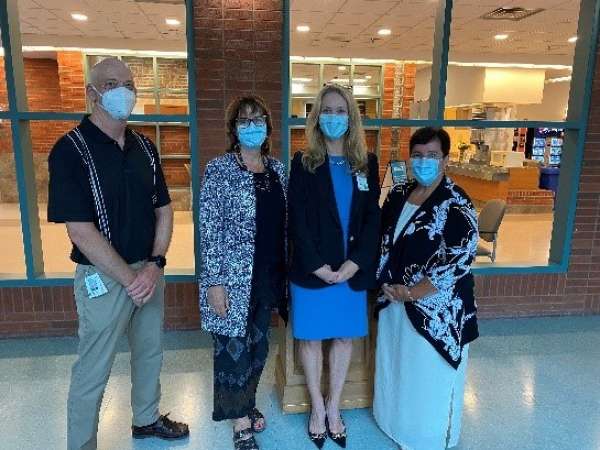 Grand River Hospital was also awarded one of Forbes Canada's Best Employers for 2022 and Business of the Year for 2022 by the Greater Kitchener-Waterloo Chamber of Commerce.
"The team comes to work every day with the goal of continuously improving the care we provide to patients," says Gagnon. "This designation and the hospital's other achievements are a result of the tireless efforts of the Grand River Hospital team and their passion and ingenuity to strive for world class care for our community. We are thrilled to be able to now celebrate this accomplishment with them."

For more information, please contact:
Cheryl Evans, Manager, Communications and Engagement
Grand River Hospital
Cell: 226-749-0689
Grand River Hospital (GRH) is one of Ontario's largest community hospitals and provides innovative, quality care to more than 700,000 residents of Waterloo Region and Guelph Wellington.