Posted: September 13, 2022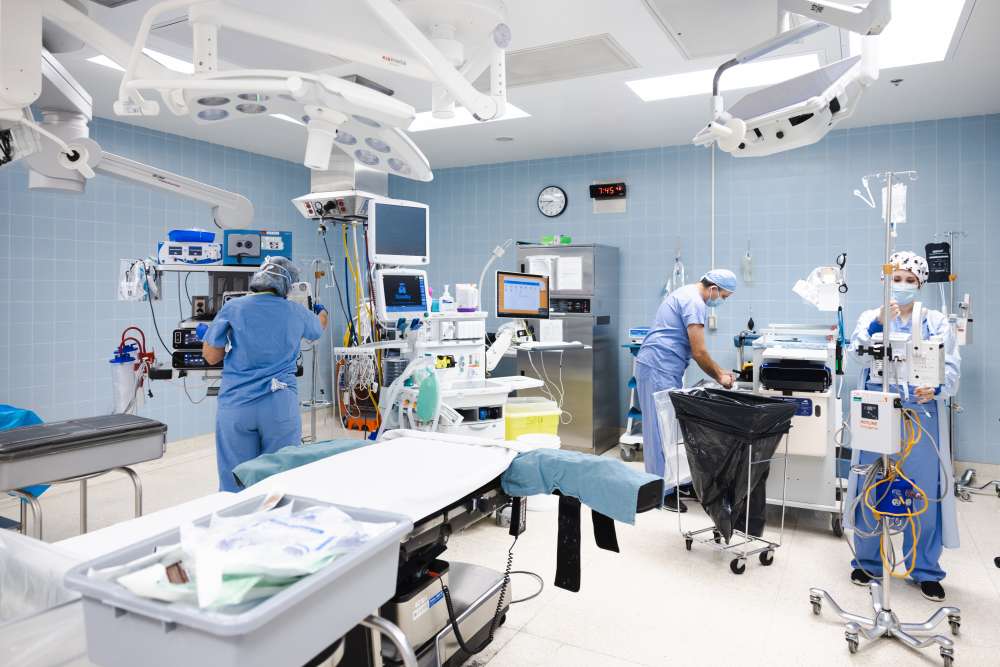 Grand River Hospital is set to launch a revolutionary study designed to evaluate the use of intraoperative technology for patients undergoing hip replacement surgery. Made possible through a $1M investment by the government of Ontario, the study, designed by a team of researchers at Grand River Hospital and McMaster University, will explore if the use of intraoperative technologies for hip replacements improve patient outcomes, and contribute to efficiencies and cost savings across a patient's care journey.

Intraoperative navigation tools are innovative technologies intended to increase the accuracy of hip implants, which could lead to faster healing times for patients and decrease the likelihood of hip dislocations post-surgery. The tool provides measurements in real time during surgery to support the alignment of hip implants without affecting surgical time. The intraoperative tool that will be used in this study is Intellijoint HIP, designed by a local company Intellijoint Surgical.
The hospital will recruit 190 patients to participate in the study, which has the potential to improve patient outcomes, and change the way that medical innovations are adopted and funded at hospitals across Ontario.
"This week, we will begin recruiting patients who are already scheduled for hip replacement surgery at GRH, qualify for the study and are willing to participate," says Carla Girolametto, Director of Innovation, Research and Clinical Trials at Grand River Hospital. "This is a randomized study, which means that patients will be randomly assigned to have their surgery using the current surgical method or with the intraoperative device."
The study will operate for approximately nine months with patient recoveries followed for up to two years after their surgery. Preliminary results of the study are expected to be complete in two years, with final results available and published in approximately three years.
"No matter which technology is used, all residents of Waterloo Region will receive high quality, safe care," says Dr. Matthew Snider, orthopedic surgeon at Grand River Hospital. "However, this is research that we are extremely excited to lead. It is part of our commitment to tirelessly pursue innovative solutions that will enhance patient outcomes, and we believe the outcome may contribute to new pathways through which innovation and technology is recognized, adopted and funded for the benefit of patient care across the province. This is something we believe in."
"Our team couldn't be more excited to participate with Grand River Hospital," stated Armen Bakirtzian, co-founder and CEO of Intellijoint Surgical. "Surgeons in our region will have the opportunity to test a novel surgical technology that was invented, designed and developed right here in Kitchener-Waterloo."
The current wait time list for hip surgeries will not be altered for patients participating in this study. There will be no prioritization of patient surgeries for those who have consented to participate in the study.
For more information, please contact:
Cheryl Evans, Manager, Communications and Engagement
Grand River Hospital
Cell: 226-749-0689
cheryl.evans@grhosp.on.ca