Posted: December 14, 2020
It's been an unprecedented year as the COVID-19 pandemic has impacted everyone in our community, not least of which are increased food, housing and financial insecurities for many families. Throughout the pandemic, we've felt the support of our community and this holiday season GRH is giving back. GRH team members have united on a number of campaigns to support our community, in addition to individual donations and contributions. We're so proud of our incredible team for giving back after what has been a difficult year for all. However you're giving back this holiday season, thank you.
Planning and PMO: This year, instead of exchanging gifts, our Planning and Project Management Office team members have decided to make a monetary donation to the Food Bank of Waterloo Region – "We felt this was especially important this year given the many struggles people in our community are facing." Brenda Vollmer, director of Planning and PMO
Centralized Scheduling Office: Helping to make the holidays bright, our centralized scheduling office (CSO) team is sponsoring a single-parent family through the KW Sertoma Club. The CSO is also collecting donations for the Food Bank of Waterloo Region. "Historically, our team has participated in a gift exchange during this time of year. When discussing this year, our team made the decision to support our community. A team member made the suggestion of sponsoring a family, which everyone immediately agreed. We also decided to collect for the Food Bank. I think we have more team members participating in the donations than we did interested in a gift exchange!" – Kelly Samper, manager of CSO
Visit https://www.thefoodbank.ca/ to donate to the Food Bank of Waterloo Region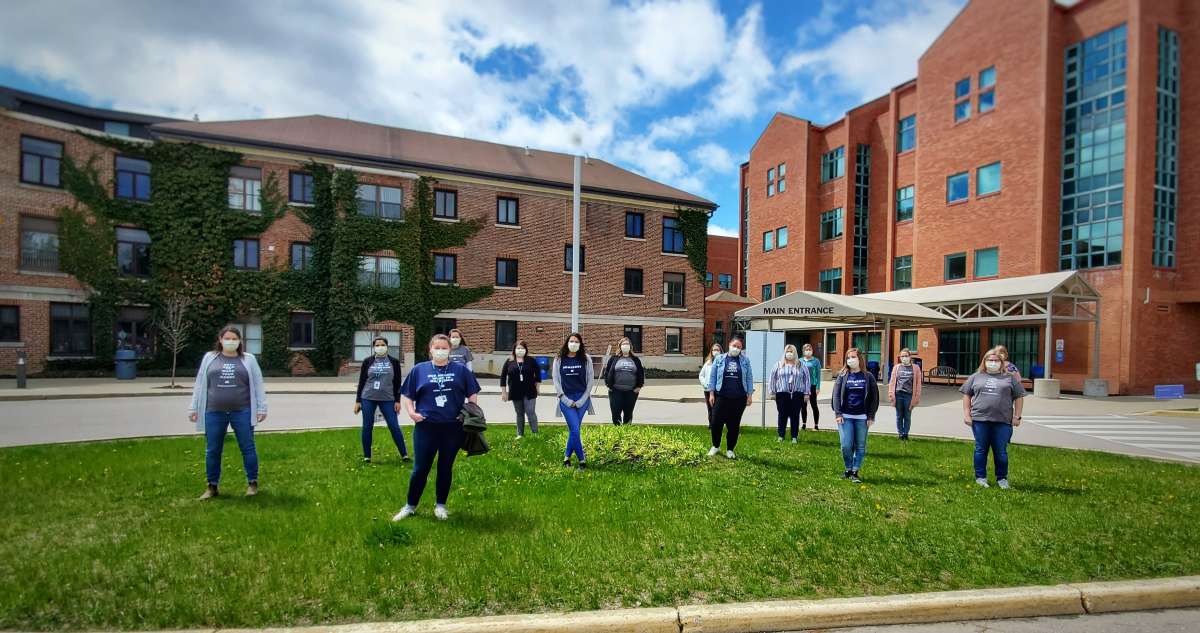 Dietitians: Replacing their traditional holiday party with a group donation, GRH's small group of dietitians raised $500.00 in 4 weeks for Food4Kids. Food4Kids provides packages of healthy food for kids ages 1 - 14 years who are living with chronic hunger. "As you can imagine, dietitians are pretty supportive of any initiative that will address hunger! I am really proud to work alongside a group of dietitians that care about our community and thought it might be nice to share how the value of "caring" extends beyond our day to day work lives." Hannah Marcus, professional practice lead and dietetic education lead

Visit https://www.food4kidswr.ca to donate to Food4Kids
Cancer Centre: Staff across our regional cancer centre program are spreading some warmth this winter by donating new hats, mittens, and gloves for those who feel the cold the most. All donations will go to St John's Kitchen in Kitchener for those who need a helping hand to keep warm this winter. Clerical staff across the department are also collecting food for the Food Bank of Waterloo Region.
Comms Team: Inspired by the response of the community in support of the hospital during the first wave of the pandemic, each member of the Comms Team is making a financial donation to The Food Bank of Waterloo Region. "The community rallied behind us in so many ways, we want to give back in any way we can. We chose to donate to the Food Bank because it is a service used by so many across our region, and a financial donation allows the Food Bank to distribute funds to wherever it's most needed." – Cheryl Evans, manager of communications and engagement
Lab: In the spirit of giving, the integrated Lab (GRH & SMGH) have been collecting articles for the GRH Clothing Boutique. For those who don't know, this Boutique offers items such as coats, sweaters/hoodies/tshirts, boots/shoes, hats, scarves, mittens/gloves, and comfortable pants for emergency department/hospital patients who are in need of clothing. The Boutique is open to donations year round, but we collect for specific winter needs at the holidays.
"Patients aren't always prepared for an extended stay and it is great to be able to provide some comfort." –Sue Kelly, lab administrative secretary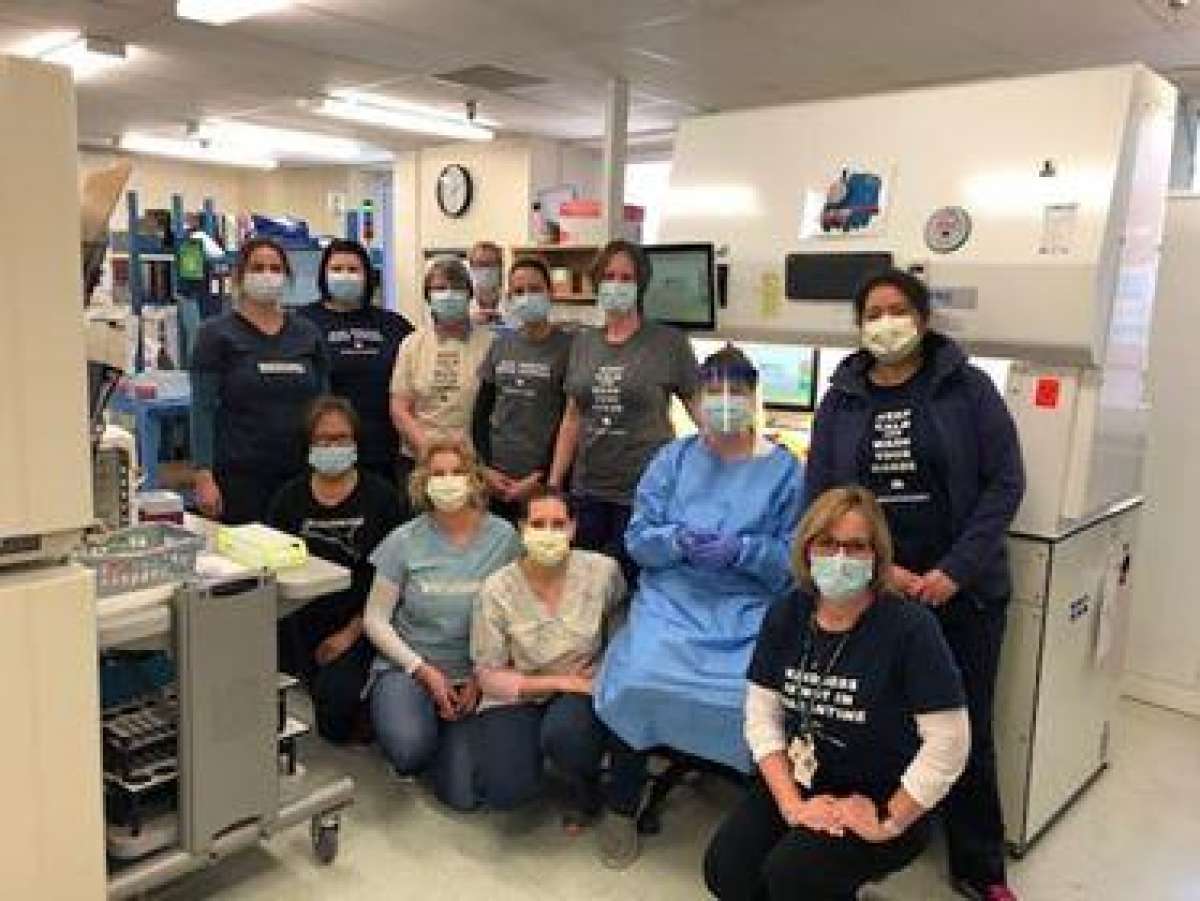 More GRH Stories