Posted: February 20, 2018
By Amanda Paul, volunteer correspondent

Retirement hasn't stopped Guy Wellhauser from adding to his already lengthy service at Grand River Hospital.
Guy was part of the GRH community for almost 30 years, and spent the last part of his working career in GRH's cancer centre. He became a recipient of GRH's award of excellence for his outstanding service.
Guy retired from working at the hospital in October 2016 and is now back a volunteer in the cancer centre. After recovering from a stroke, Guy wanted to come back to GRH and support patients.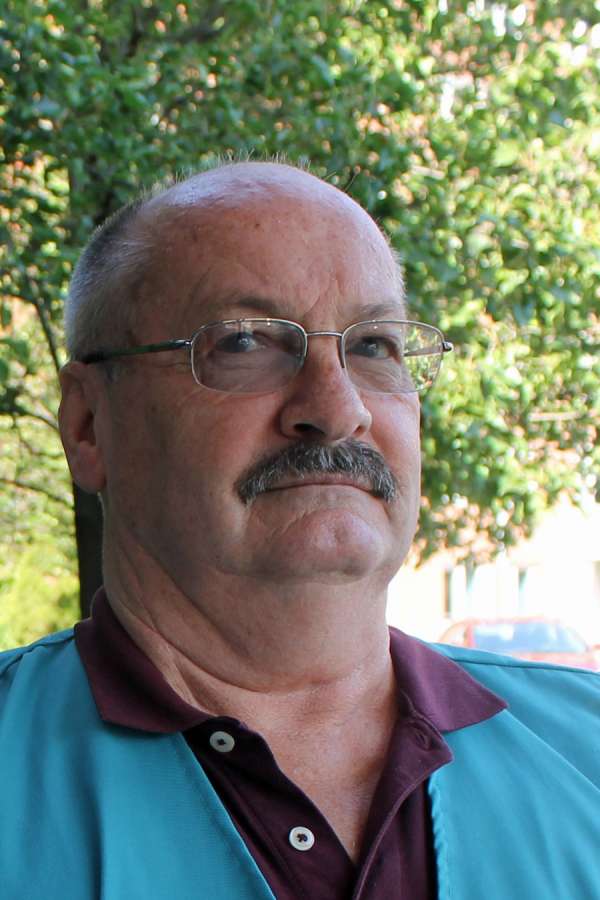 Having been crossed trained to work in various departments of GRH, Guy is filled with knowledge about the hospital. He has gained beneficial skills that he puts to use during every volunteer shift. 
Guy is a valued volunteer who brings peace of mind to patients with comforting words and an ear to listen during difficult times.

---
Why did you want to come back to GRH to volunteer?
Before I was about to retire, I suffered a stroke. While I was recovering, I wasn't feeling like myself but I knew if I didn't do anything with my time I was going to end up being sick again.
I wanted to retire when I was 70, however, I had to accept that the time had come and I wanted to retire healthily.
I was taking some courses to occupy my time after recovering from my stroke. After one of the street drug courses that I took, my instructor was so impressed with my knowledge about the topic that she talked to me about volunteering. From there, I considered it to be a good idea to get back into the hospital setting and my old self.
What is one of the most rewarding things about volunteering?
You're offering somebody something and it's nice to be thanked. There are a lot of families and patients that come in and they want to thank me for the work that I've done. It makes me feel good. I can sleep at night knowing that I am doing something useful with my time.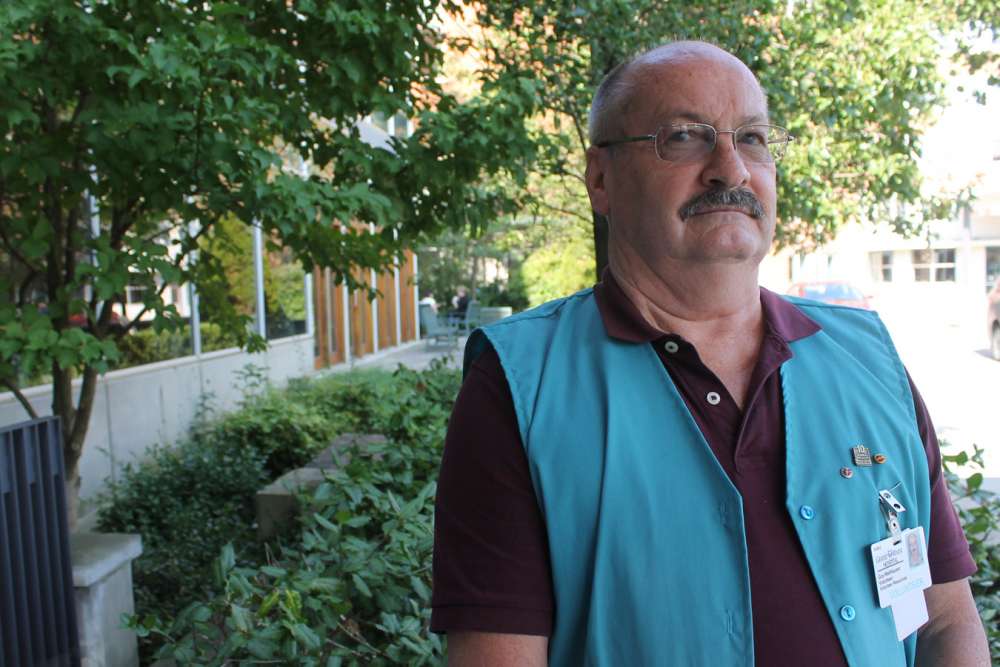 How would you describe your experience with GRH?
I feel that my work experience with the hospital really helps when I'm volunteering. Even though I can't do the same things as a volunteer as I did when I was an employee, it helps that I am able to use my skills to think quickly to get the patient the care they need.
I feel that a major part of being a good caregiver is assessing a situation before a patient or client may express their need.
What have you learned as a volunteer?
I have learned that volunteers are very much appreciated. Every time I volunteer I usually hear someone say, "Thank god for volunteers."
I never talk about myself, but often patients want to know a lot about me. There have been times where I have talked with patient before a test they may have to go for. I have a lot of knowledge and experience about procedures so I help to diminish any anxiety they may have about the procedure beforehand. Usually, when they're finished the test, they approach me and thank me for easing their minds.
What advice would you give to other volunteers?
You have to work very much as a team because we all work together. Each volunteer has a special skill that needs to be utilized. Try to open up and go beyond what is required to provide exceptional care for the patient.
More GRH Stories