Posted: December 5, 2016
Hospitals never sleep. The process of making sure patients receive the most appropriate care is always happening, day and night.
That's why nursing leaders like Lisa Arseneau are vital in understanding the pulse of patient care needs and planning the hospital's response.
Lisa has been a registered nurse for 24 years, working in acute and critical care settings. She also spent three years as an outpost nurse in northern British Columbia.
Lisa helped pioneer the role of the after-hours clinical administrator at Grand River Hospital, a position she's held for 15 years.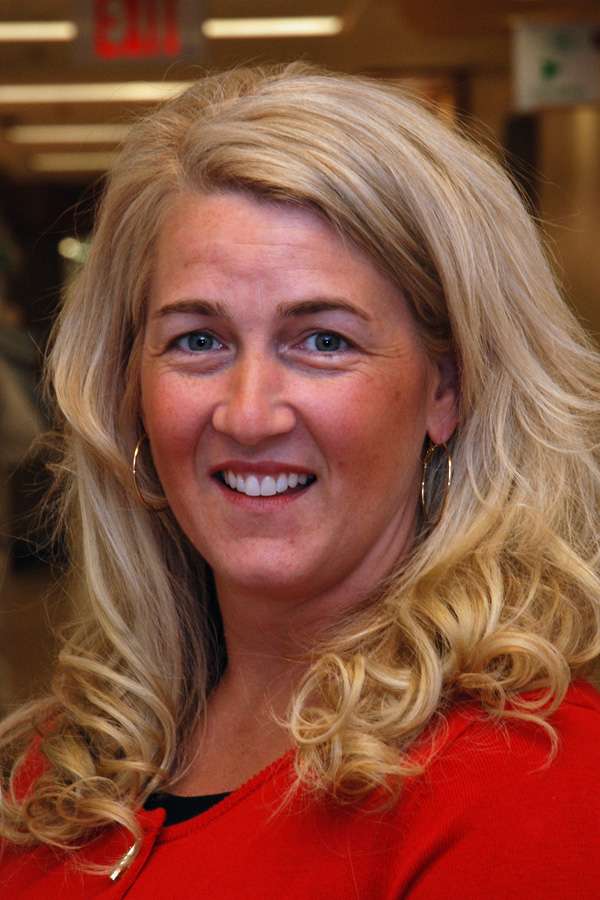 While the rest of the community is winding down for the night, people like Lisa are hard at work. She's the on-site admin representative for GRH on evenings, nights and weekends. Lisa and her five colleagues work different shifts keeping the clinical, support services and administrative wheels of the hospital rolling.
It's not an easy job. Lisa has to work closely with care teams throughout the hospital to adapt to changing patient needs and volumes. She also has to be prepared to manage a wide range of crises and unexpected events.
Lisa is passionate about inspiring staff and keeping them engaged, especially during challenging and stressful times. She's an extremely optimistic person, and winner of the hospital's Values in Action Award for her leadership.
---
How would you describe the work that you do?
It's problem solving, communicating, supporting staff in making some tough decisions, and sometimes making tough decisions that are not always popular, but doing it in a kind, supportive way so we have success.
Managing the flow of patients is one part of it, but it's overseeing the entire organization. So wherever nurses are and whenever managers for those units are not present, we cover for them. So it's supporting all nursing units, patient relations, risk management, infection control, health and safety, staffing, bed management and overseeing any decisions that may be required for those departments after hours.
Why is bed management so important?
Bed management is a 24-7 business; we have to make sure patient flow is continuous and doesn't halt at any time. So, if we have patients that are admitted holding in emergency, it means finding beds and off-servicing patients such as having a medical admission cared for in a surgery or oncology bed, or vice versa when beds are limited, thereby optimizing patient flow.
On top of it, it's the same thing with staffing and reassigning staff based on skill and need throughout the organization. It means having float nurses available, and if a unit is lower in census, reassigning those nurses to other units that are in need. This way everybody helps everybody to the best of their ability and skill.
What has changed about the role in your 15 years in it?
The traditional role of nursing supervisor that I helped pioneer still exists, but the role is evolving as we are tasked with wider health care responsibilities. 
The volumes that we see coming through emergency are much larger than they were. The health care system is dealing with an increasing number of complex illnesses.
The need for us to be onsite is much more significant than in previous years. In our recent employee engagement surveys, staff told us that they wanted clinical administrators available 24-7. Advanced nursing education empowers nurses to lead the way.
We're all managers, but we're also nurses. We're here onsite and we know what's going on so we can keep up with the momentum and provide better clinical support for staff as well in the absence of their manager after hours.
How do you motivate people to adapt to changing patient care needs?
Communicate, be approachable. I like to inspire trust and respect. I also like to be sociable and truly feel kindness and great support goes a long way during difficult challenging times.
For example, in reassigning nurses, most prefer to be in their home unit, but sometimes a reassignment may be required to support patient care needs. To help with an easier transition it's how you approach it, and you take them and introduce them to the unit in need and the other nurses that are on the unit.
What do you like about this job?
My goal is to bring out the best in everyone, keeping people motivated, boosting morale, mentoring, supporting the ever-changing demands and helping to develop others. I love the interaction that I have with people and the relationships that I've developed with people throughout the organization. I truly enjoy being a nurse and working with people.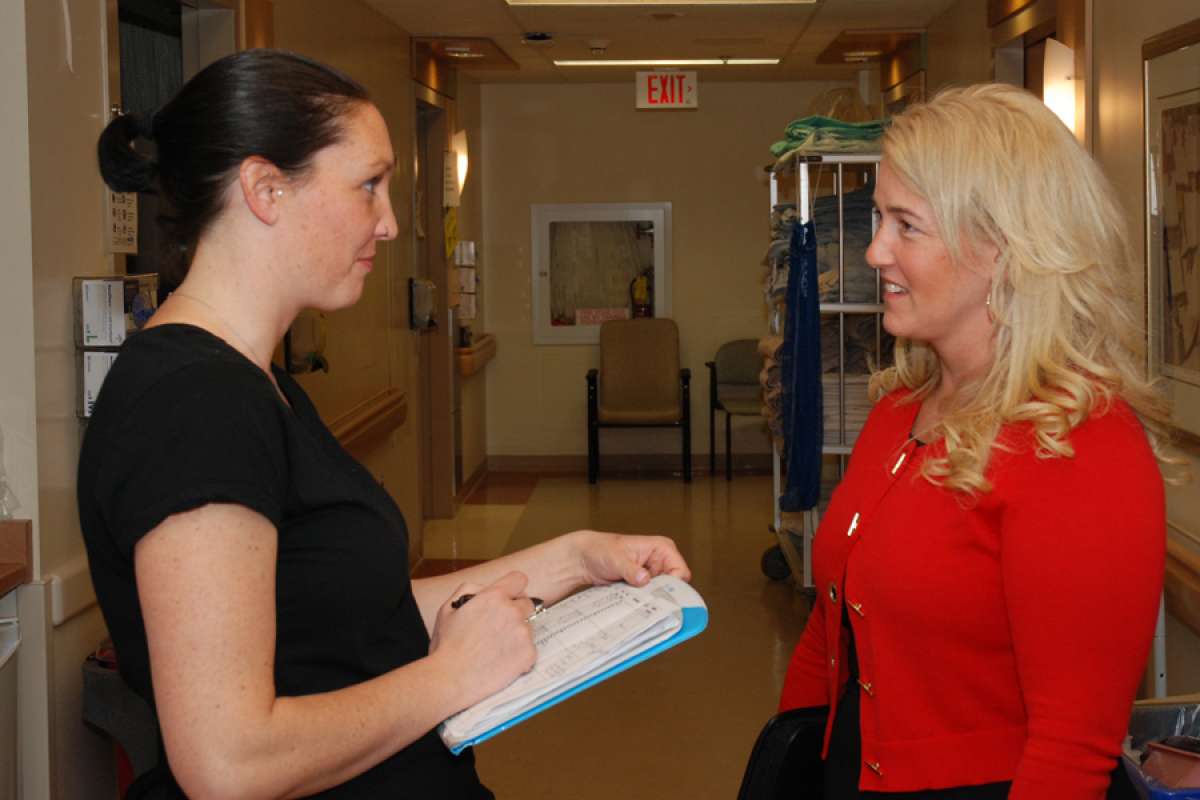 More GRH Stories