Posted: July 5, 2016
Patient safety comes in many different forms.
For Becky Linka, it's about making sure a clean hospital room gives a patient with a serious illness or injury a safe place to get well.
Becky works for environmental services at GRH's KW Campus. She's seen a lot of the hospital over a decade of work within several departments.
Becky's passion for her job is clear. She's quick to say that she loves it… not only helping patients, but working closely with members of the care team and her co-workers in environmental services. They all pitch in to help out.
---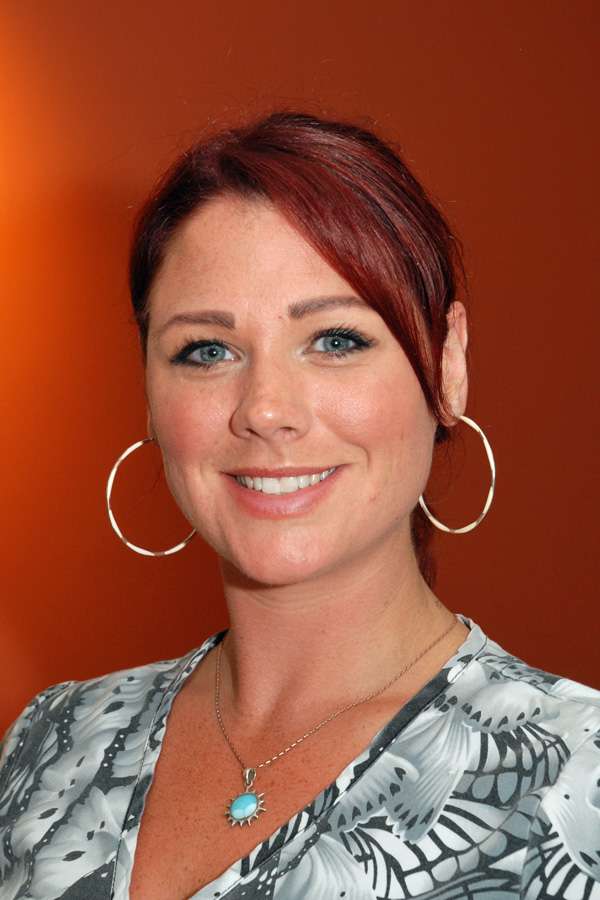 What brought you to Grand River Hospital?
I had plans to go back to school, but I wasn't sure what I wanted to do yet. But I was interested in health care so I thought what better way to get a feel for the different jobs available than to come here to work. So I started part time on a short stay rehab unit.
What was that experience like?
I loved it. I loved working around the patients, and with the nursing staff and the team that I had in my own department. It was wonderful. It was fast paced. It wasn't mundane, it was busy
Where did you go after your work in the rehab unit?
I moved to evening shifts and took on a porter role. We operate the machines and do floor waxing, burnishing, transporting waste. I started doing that in the kitchen, and I got to know the kitchen staff as well who are also wonderful people.
After I had my first son, I began working in the outpatient children's unit. Then after I had my second son, I began working on the sixth floor in surgery and oncology. I have spent the last year-and-a-half in this role.
I have a great team of people I work with. The clinical managers on surgery and oncology are amazing, the nursing staff is friendly.
A great thing is the other environmental staff I have working with me. If one of the staff is swamped, and there are discharges and isolations, we're always willing to help each other out. It makes for a very good work environment.
GRH has had a big focus on fighting hospital-acquired infections. That must put a lot of pressure on you.
It really does. It's hard to keep up with it sometimes, and it makes for a busy day for us because we have double-cleans and curtain changes. It's very thorough and very time consuming.
What do you think people in the community may not know about the work that the environmental services staff members do?
I think a lot of people think of it as housekeeping like they would in a hotel room, but it's really a lot more than that. We sanitize everything. Some of the infections we deal with can live on surfaces for months. That's where the process of double cleaning comes in, you have two different staff members sanitize every surface. It is an extra precaution we take to ensure that nothing is missed. 
What do you feel is the biggest contribution you make to patient care?
The biggest contribution I feel I make to patient care would be preventing the spread of infectious disease. We work hard to eliminate the risk of infections spreading for patients with compromised immune systems. They come to the hospital to get better and we do our part to make sure that they can.
What keeps you motivated and happy to work in a hospital?
One of the things I love most about the hospital is the opportunity to move around. There are so many different departments and career opportunities. Down the road I hope to move on to more hands-on patient care, but in the meantime I've truly enjoyed my 10 plus years in my department.
More GRH Stories