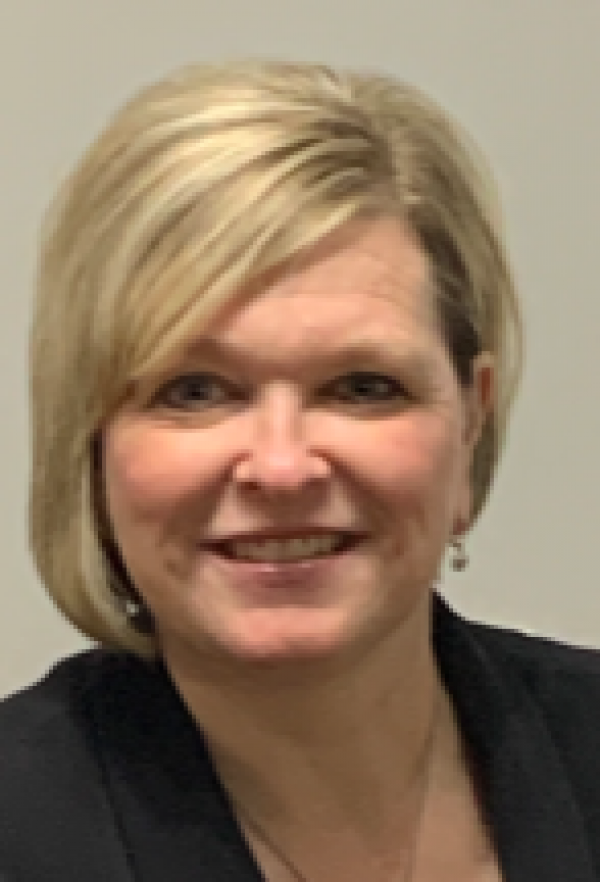 Kate Robertson-Cain (she/her) joined GRH as Vice President Clinical Services and Chief Nursing Executive in January 2021.
In her role, Kate provides leadership, evaluates and supports clinical services to ensure team members have the tools and resources to provide exceptional care to the community we serve. Kate works with her nursing and clinical leaders to balance the needs of the organization with those of her team.

Kate brings more than 27 years of experience in health care as a registered nurse and clinical leader. She has extensive experience working in intensive care units, and has managed surgical services as well surgical/oncology units. Kate has extensive experience in organizing and directing multi-disciplinary personnel and a proven ability and comprehensive knowledge of nursing administration, patient care delivery systems, budget development/implementation, human resource management including mentoring and role development.

Kate received a nursing diploma from Mohawk College of Applied Arts & Technology in Hamilton, Ontario, and earned a BSN and MSN from Ferris State University in Big Rapids, Michigan. Kate comes to GRH from the Detroit Medical Center, Adult Central Campus in Detroit, Michigan where she was Associate Chief Nursing Officer.

What does Kate love about GRH?

"I love the dedication and resilience I have seen in our team members. Even under all the pressures of the pandemic, the commitment our team has shown in providing exceptional care to our community is evident in everything they do. I enjoy being able to support the community in which I grew up because I feel I am giving back to a community that has given so much to me and my family."
You can reach Kate through her assistant Heenu Sharma at 519-749-4300 extension 2885.