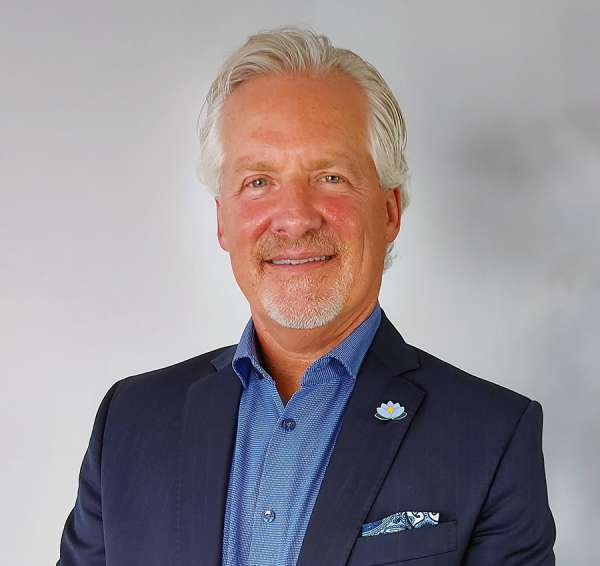 Ron was drawn to health care through his mom's seven year battle with breast cancer. "The impact people had on her, my family, and myself was life changing and inspired me to want to be part of healthcare so that I could hopefully make the same kind of difference in people's lives." A year after my mom passed away I was offered the opportunity to join the hospital in Sault Ste Marie as the Vice President of Finance and CFO and my journey in health care began."
He is a seasoned executive with over 25 years of senior leadership experience including 16 years as a hospital President and CEO. He is a strategic and visionary leader who has successfully led organizational, system and cultural transformations resulting in significant people engagement, service, quality and financial improvements. He is a collaborative leader with a reputation for strategic alignment, influence, accountability, excellence, relationship building, innovation, and execution and he has overseen impressive strategic and operational results.
Ron joined Grand River Hospital in November 2018 as its President & CEO after 12 years as the President & CEO of the Sault Area Hospital. Some of his accomplishments as a CEO include: the building of values based cultures; the development of a new greenfield hospital and integration of two hospital corporations; leading both GRH and SAH to the highest possible result of Accreditation with Exemplary Standing; significant people engagement and safety improvements; material quality and service improvements including patient and family satisfaction and engagement/involvement; the growth and addition of new patient care services at both hospitals, including a number of firsts such as a satellite radiation oncology service; the development of strategic partnerships to support innovation, research and a more cohesive system for service delivery; major financial, operational and service turn-arounds; the successful implementation of new Hospital Information Systems including shared systems with other hospitals; building a new physician education program as part of the development of a new medical school; overseeing GRH's Covid-19 response; and working with Boards on significant improvement in governance practices.
Ron has served as a member of a number of provincial advocacy and/or advisory panels, including: the OHA Specialized Services Working Group; provincial Hospital Information System (HIS) Renewal Advisory Panel; Healthcare Sector Supply Chain Strategy expert advisory panel; and numerous others.
He has served on a number of Boards of Directors in healthcare, public utilities, group purchasing, education and innovation related organizations. Ron was also appointed by the Minister of Health and Long Term Care as an Investigator to review and report on the governance and operating practices of another Ontario hospital corporation.
Ron holds an Honours Bachelor of Commerce Degree from Laurentian University and is a Chartered Professional Accountant, Certified Management Accountant.
What does Ron love about GRH?

"I love how the people of GRH are here for each other and for the communities we serve. I love the spirit of innovation and the desire to continually improve and make a positive difference in people's lives every day. I am excited about the world class vision we have set and the path we have charted to get there with our partners and community."
You can reach Ron for operational items through his assistant Cassandra Easton at 519-749-4300 extension 2201 or for governance-related items by contacting Catherine Heal at 519-749-4300 extension 6709.