Posted: December 12, 2017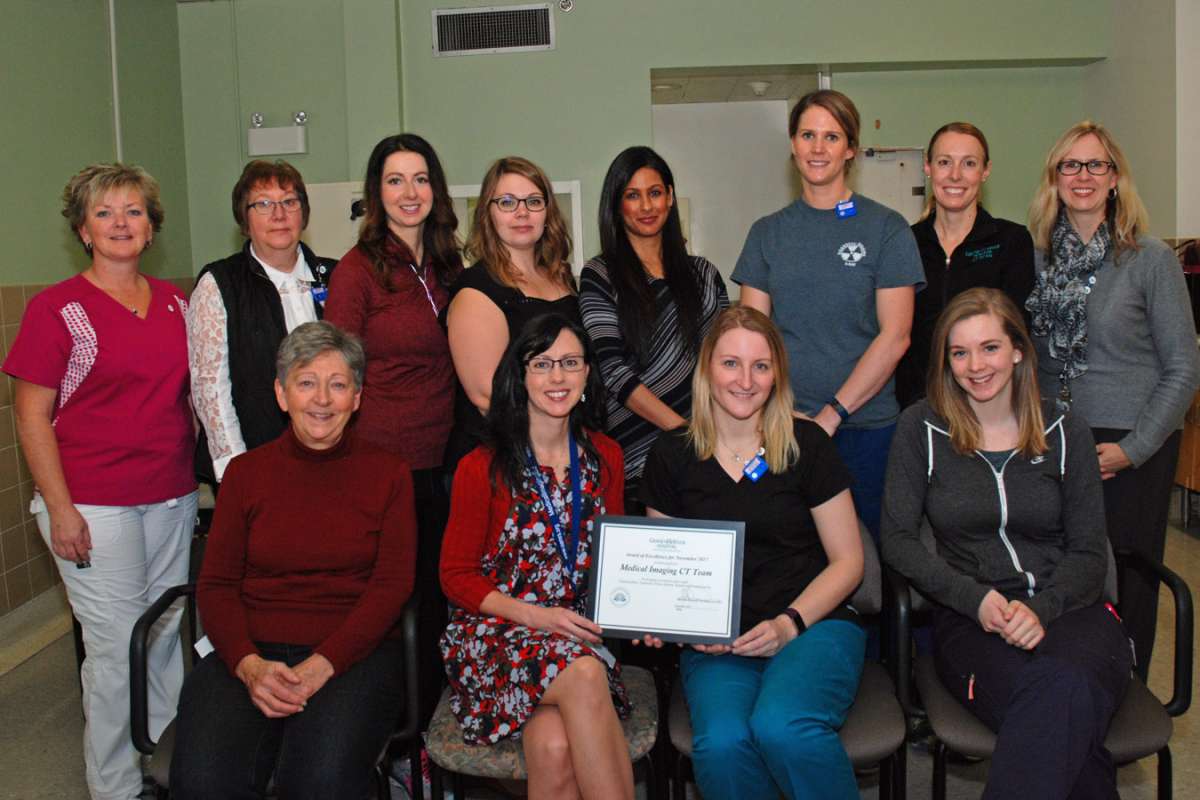 GRH's CT scanner team has won the hospital's latest award of excellence for their compassionate care in a very busy department.
The hospital's medical imaging department is home to two CT scanners (including a new unit installed in March 2017). The department's 14 technologists conduct 23,000 exams every year, providing medical images to support care.
Team members were recognized for meeting the hospital's values in the following ways:
Compassion: the CT team cares for patients during some of their most difficult times. These can include a trauma from the emergency department, a newly-diagnosed cancer patient or an acute stroke patient.  They work together to provide each patient and their family members with the most amazing care, communication and support during their time in the CT suite.
Collaboration: the CT team works with all areas of the hospital including providers, patients and families. The CT team does all of this to ensure each patient has the most appropriate exam and that the scan will give the greatest amount of diagnostic information.
Positive attitude: the CT area is a high volume, fast-paced environment and the team deals with many different challenges throughout their busy days.  They encourage and help each other with difficult cases and they always have a smile for the next patient entering the scan room.
Professionalism: Members of the CT team help educate areas of the hospital about different requirements of CT scans and build understanding about why certain specialized aspects may be required.  The team helps patients and providers to be more prepared for their exams.
Respect: the CT team treats each and every patient with respect and dignity. They help calm patients' fears by taking an extra few minutes to explain the entire process and answer any questions or concerns.  Patients always thank the technologists for their care and support with smiles and on many occasions even a big hug!
Congratulations and thank you to the members of the CT team for advancing exceptional care.