Posted: May 23, 2017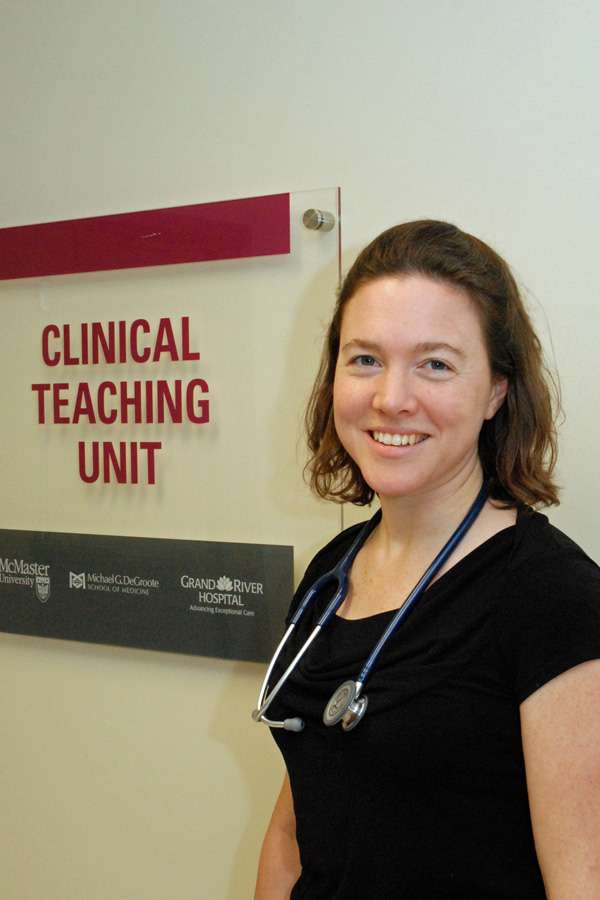 GRH is pleased to celebrate two members of our medical staff for supporting the next generation of physicians who are learning in Waterloo Region.
Dr. Rebecca Kruisselbrink and Dr. William Plaxton were recognized at McMaster University's recent Internal Medicine Undergraduate Clerkship Awards banquet.
Dr. Kruisselbrink is the medical director of the internal medicine clinical teaching unit, an internist as well as a critical care physician. Dr. William Plaxton is the chief of internal medicine and a critical care specialist.
Dr. Kruisselbrink's award celebrates her teaching excellence in internal medicine, while Dr. Plaxton was recognized for his educational work in medicine subspecialty electives in critical care.
"We're very happy to see Dr. Kruisselbrink and Dr. Plaxton recognized for their dedication to medical education," said Dr. Peter Potts, joint chief of staff for Grand River and St. Mary's hospitals. "Many physicians balance enormous responsibilities for care as well as teaching. We are grateful for their work."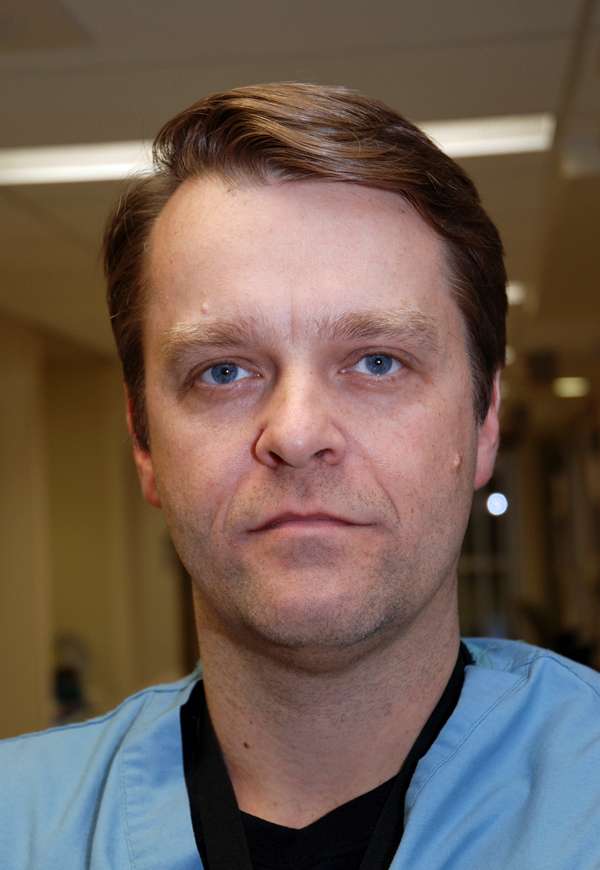 Dr. Kruisselbrink was recognized in particular for her energy and enthusiasm, as well as her commitment to teaching despite a wide range of competing pressures.
Dr. Plaxton is a veteran medical staff member in GRH's intensive care unit. He has provided key support to advancements in critical care at GRH, as well as the evolution of the hospital's internal medicine program.
GRH is a key partner in medical education. Of the 600 students the hospital hosts annually, 340 of them take part in undergraduate medical education or post-graduate residencies and clerkships.
Congratulations to both Dr. Kruisselbrink and Dr. Plaxton. We thank all of our physicians supporting young health professionals through teaching.