Posted: June 4, 2018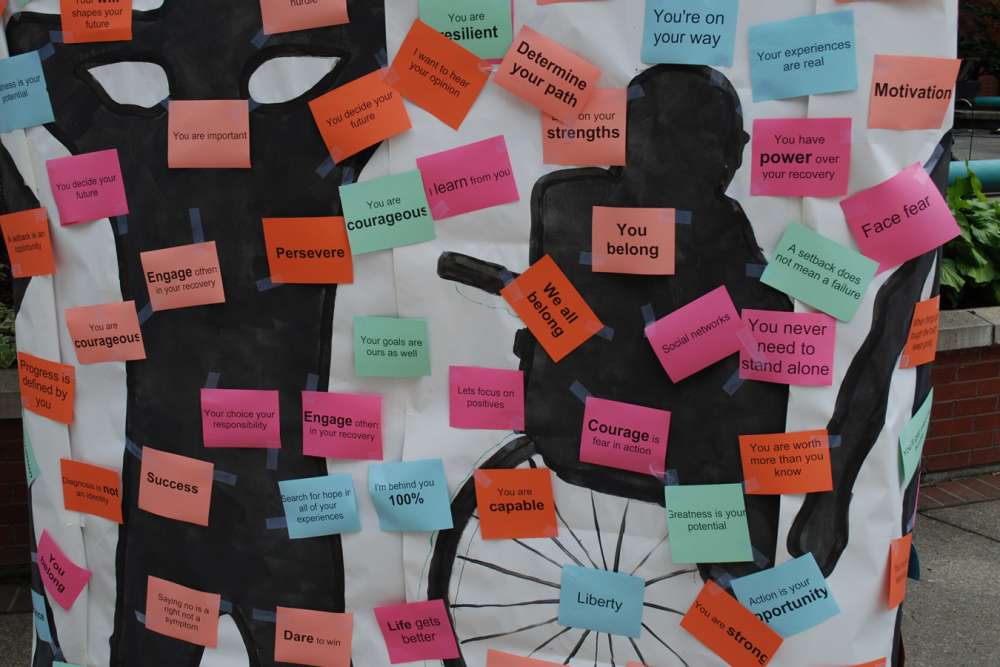 Two health organizations in Waterloo Region will come together to show how small things matter in reducing mental health stigma and encouraging individuals to seek access to care.
Grand River Hospital (GRH) will hold its sixth annual Stomp Out Stigma mental health awareness event at GRH's Freeport Campus (3570 King Street East) on Wednesday June 6th from 11 am to 2 pm. And for the first time, the Kitchener Downtown Community Health Centre will hold a companion celebration for providers and clients at the Tannery Courtyard (44 Francis Street) from 11:30 am to 3pm. Details are available at the KDCHC website (opens in a new tab).
"We know individuals may delay seeking care or avoid help altogether because they fear judgement for their mental illness. Stomp Out Stigma helps connect individuals with lived experience, care providers and community mental health partners to talk about the issue and learn new ways to build better understanding," said Patricia Patterson, director of the specialized mental health program at GRH's Freeport Campus.
"For years, we have supported Stomp Out Stigma. But many of our clients cannot necessarily access the event at Freeport. Our partnership will bring the celebration closer to the people we serve, helping them to understand how we will partner with and support them in their recovery journey," added Gebre Berihun, a registered social worker with the Kitchener Downtown Community Health Centre.
Stomp Out Stigma seeks to promote awareness of mental health issues and reduce the stigma that surrounds them. Community groups and agencies offering resources will be on hand with displays and information. The program for the event includes inspirational speakers who have dealt with the stigma around mental health themselves or who are experts in their field, as well as an interactive art activity where participants can creatively express their thoughts and feelings on mental health and its stigmas.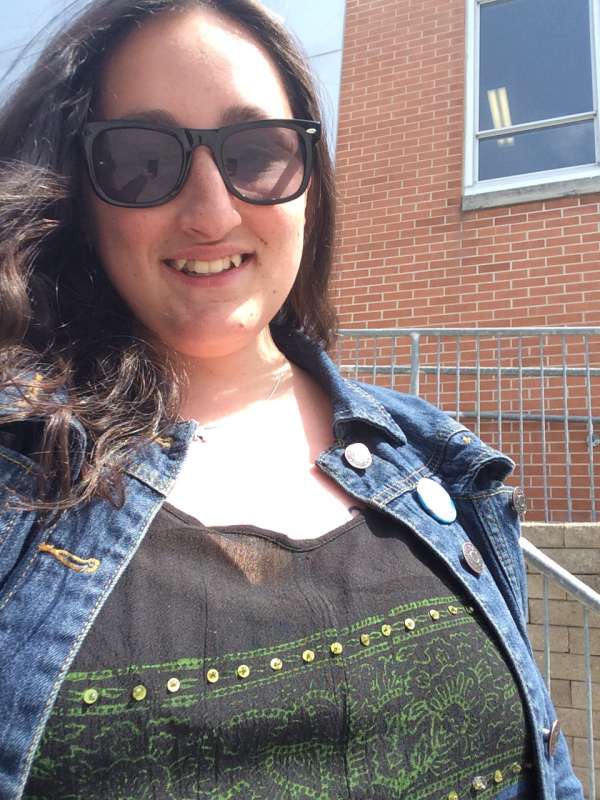 One of the participants at GRH's event will be Connor MacNeil. She is a University of Guelph student who has received inpatient treatment for mental illness in the past. She faced rumours and negative impressions from her peers following her care.
"Eliminating stigma is a gradual process of making conversations about mental health more socially acceptable. Everyone has mental health needs, regardless of whether they require treatment or not," explained Connor. "Taking care of yourself and being able to be honest about how things are in your life will make a great difference in the accessibility and comfortability with accessing mental health care."
The small things matter focus will help care providers and those supporting individuals with mental health needs in providing simple ways to make for a more welcoming mental health environment. The Kitchener Downtown Community Health Centre has created a values card to best support clients accessing mental health care. It encourages providers to do the following:
Be aware of one's own attitudes and behaviour.
Be accountable to provide support.
Choose one's words carefully.
Educate the person to understand and accept themselves.
Validate stigma concerns.
Be non-judgemental.
Listen and talk.
Share one's own story.
Normalize mental health by talking about it with families, friends and in the community.
Challenge professionals/colleagues' views, stereotypes, comments and inappropriate practices.
At GRH, the hospital has brought together a group of care providers to provide the latest strategies on reducing stigma and improving individuals' access to care. Educational events take place throughout the year helping care providers to learn new strategies to better support clients. The hospital also employs patient and family navigators with lived experience of mental health needs to foster on-going change in care programs.