Posted: February 15, 2019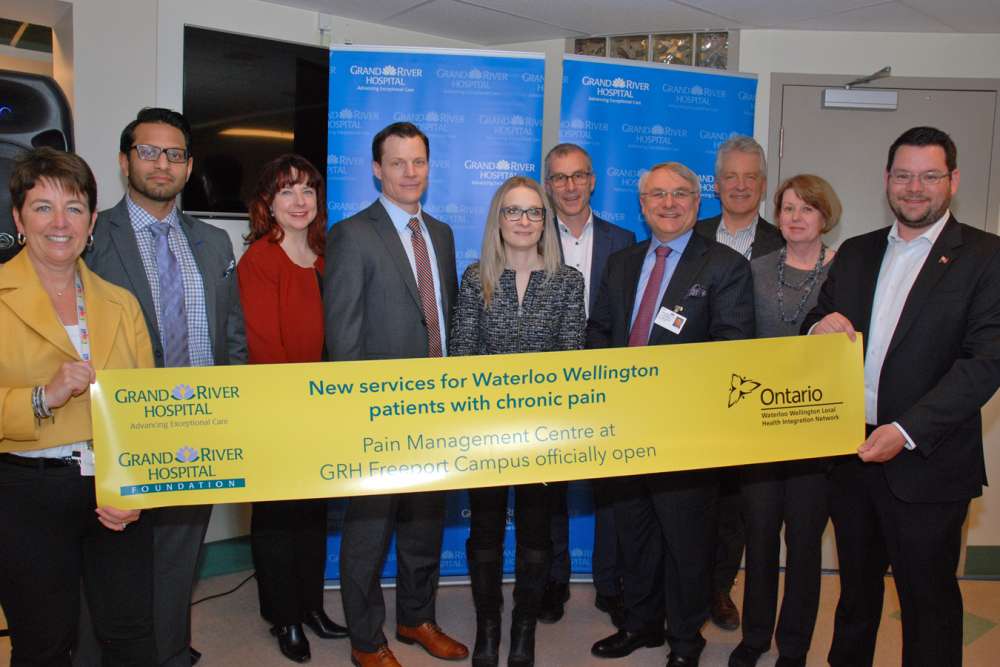 Patients in Waterloo Region and Guelph Wellington experiencing chronic pain now have better care options and support through a specialized service at the region's largest physical rehabilitation centre.
Grand River Hospital has officially opened its new pain management centre at the Freeport Campus. The specialized service offers consultations for and treatment of adults who are living with chronic pain, which is constant or intermittent and has lasted for three months after the initial onset. The service is intended to ease pressure on other health care services such as emergency departments by offering a wider range of supports and interventions.
"We want to help patients decrease their level of pain and suffering so they can get back to their maximum level of functioning and independence, helping to restore their quality of life," said Dr. Scott Cook, a physician specializing in physiatry (the practice of physical medicine) at the centre.
Primary care providers including family doctors and nurse practitioners will refer patients to the centre. Physiatrists will consult with patients at the centre to determine a treatment plan, working closely with each patient's primary care provider. Treatment provided via the centre can involve:
Medication;
Special procedures such as nerve blocks. Physicians can conduct injections into specific problem areas using x-ray guidance;
Psychological therapies; and/or
Physical rehabilitation therapies.
"It is great to see the continued investment in vital health services including today's announcement at the Freeport Campus of Grand River Hospital. The generosity of the community is on full display, as Grand River Hospital continues to support the residents of Waterloo Region and surrounding areas who are suffering from chronic pain," said Amy Fee, MPP for Kitchener South – Hespeler and the Parliamentary Assistant to the Minister of Children, Community and Social Services (Children and Autism).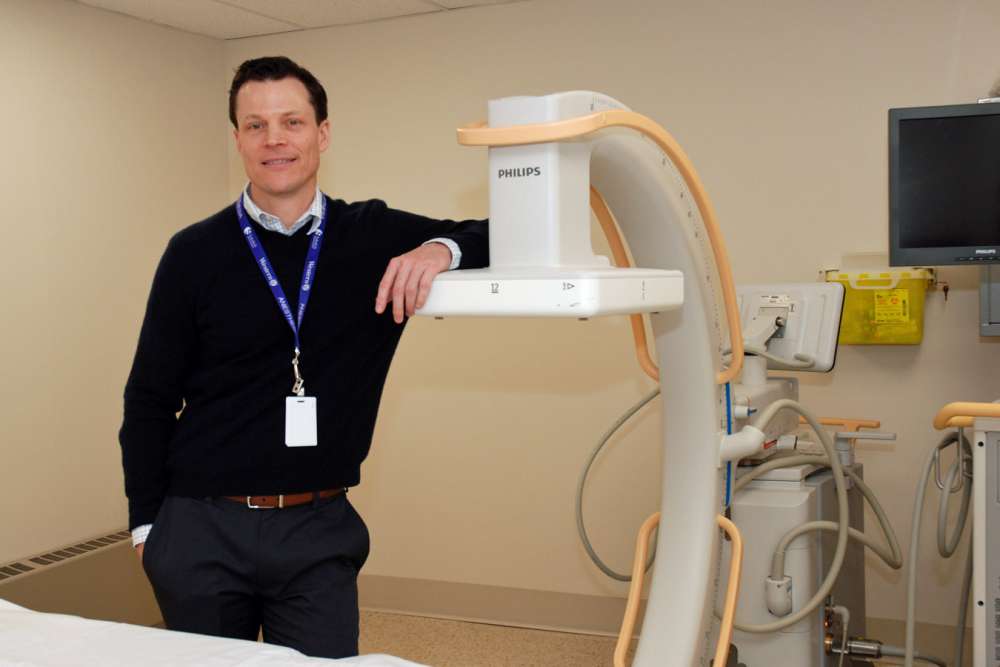 The development of the centre cost $958,000, funded by the Waterloo Wellington Local Health Integration Network (opens in a new tab) as well as generous donors to Grand River Hospital Foundation (opens in a new tab). The initial investments involved the purchase and commissioning of imaging and treatment equipment for specialized procedures, as well as minor renovations to provide space for the clinic.

"The new pain management centre will improve access to pain management care for local residents. By helping health care practitioners better manage their patients' pain and disability we will also reduce opioid use, avoid unnecessary emergency department visits and support the elimination of hallway health care," said Dr. Peter McPhedran, clinical lead for Rural Wellington for the Waterloo Wellington Local Health Integration Network.
"Grand River Hospital's Freeport Campus is a landmark in our community and we're proud to support its future," said Diane Wolfenden, chair of the Grand River Hospital Foundation Board of Governors. "Many of our donors are grateful patients and families who want this leading rehabilitative centre to continue benefitting patients. The opening of the pain management centre is a testament to the impact of their generosity."

"For too long, patients with chronic pain have been under served in our region. The new centre is an innovative solution that will not only provide care and hope for patients, but also enhance the array of rehabilitative services we can offer to area patients," said Ron Gagnon, Grand River Hospital's president and CEO.
Learn more about the pain management centre