Posted: February 6, 2019
When Dr. Scott Cook saw an opportunity to help establish a new pain management centre in Waterloo Region, he jumped at the chance.
Dr. Cook is a physiatrist, or a doctor who specializes in physical medicine and rehabilitation.
He is a graduate of Saba University School of Medicine in the Caribbean Netherlands.  He completed his specialty training in physical medicine and rehabilitation at the University of Ottawa, and then completed a second residency in pain medicine at Western University.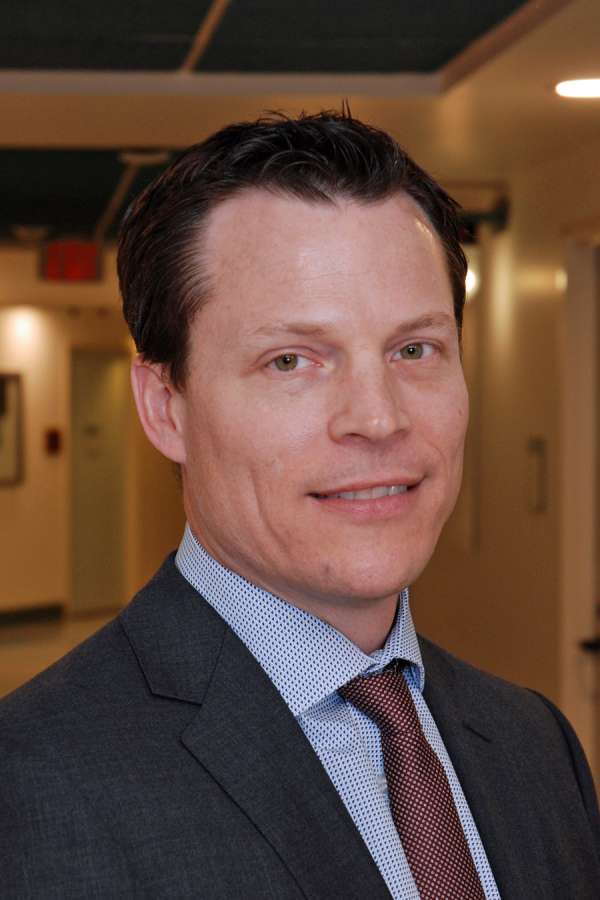 As part of a regional pain management strategy, Grand River Hospital has established a new pain management centre at its Freeport Campus. Its goal is to support Waterloo Region patients living with chronic pain. Chronic pain generally lasts longer than three months and is well beyond the normal time expected for healing of tissue.

Through his work in interventional techniques such as image-guided injections, Dr. Cook wants to provide relief and hope for those suffering from chronic pain. He's also looking to the future to help find new ways to support patients through a team of different care providers working to support patients' needs.
---
Why did you become a doctor, and in particular, a physiatrist?
I have always had an interest in science which seemed to come easily to me. With each step of education I pursued, I felt I needed a better understanding of the sciences. Medicine seemed to be the pinnacle of this knowledge. 
Once into medicine I enjoyed the functional aspect of physiatry, trying to help patients optimize their abilities to reach their greatest physical potential. I also enjoyed the in-depth knowledge of the nervous and musculoskeletal systems which ultimately provided me with the understanding of the branches of science I enjoyed.
To complete this journey I entered into a second residency in pain medicine which gives me with a deeper array of tools from which I can help facilitate treatment to better help patients who present with painful conditions often seen in physical medicine and rehabilitation.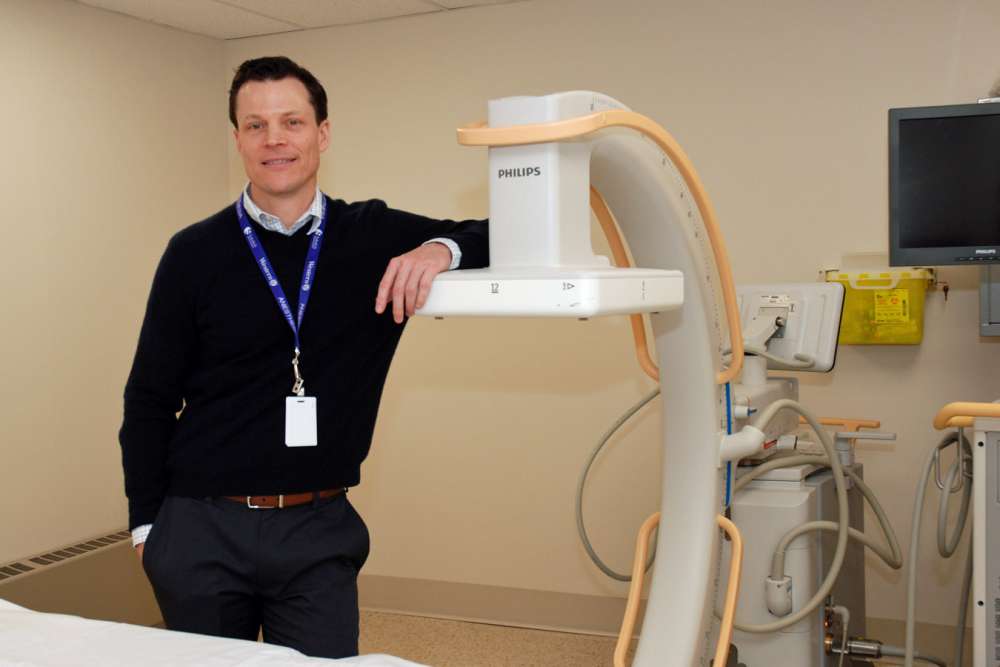 Why did you choose GRH? 
As I approached the end of my training I was fortunate enough to be presented an opportunity to be part of a new initiative at GRH to build the new pain management centre. It is unique in medicine to have the ability to build your own program and place your own stamp on a large project . This was simply an opportunity I could not turn down.

What are the most important aspects in managing chronic pain?
Chronic pain is best managed with a biopsychosocial model, addressing not only the physical aspects of pain, but also the psychological components that often accompany pain.
An interdisciplinary approach to care is the gold standard model of pain medicine with a variety of health care professionals providing coordinated care.
What do you want patients and families to know when they seek answers or treatment?
It is important for patients to be open to the variety of treatment options that are offered. Many of the most important aspects of treatment require hard work from the patients with the most crucial being movement and exercise.
When coming for appointments, patients need to come prepared; essential elements include a complete history of their previous treatments, their medications and any investigations, especially those that have been done outside the GRH system.
A complete list of their current medications is also crucial.
How do you see the pain management centre making a difference?
The long term plan of this clinic is to offer a compliment of allied health services as well as variety of physician specialists to offer a complete service to the region. This will better support the patient's needs and offer a greater variety of treatment options to patients.
Learn more about the pain management centre at GRH's Freeport Campus
More GRH Stories