Posted: June 21, 2017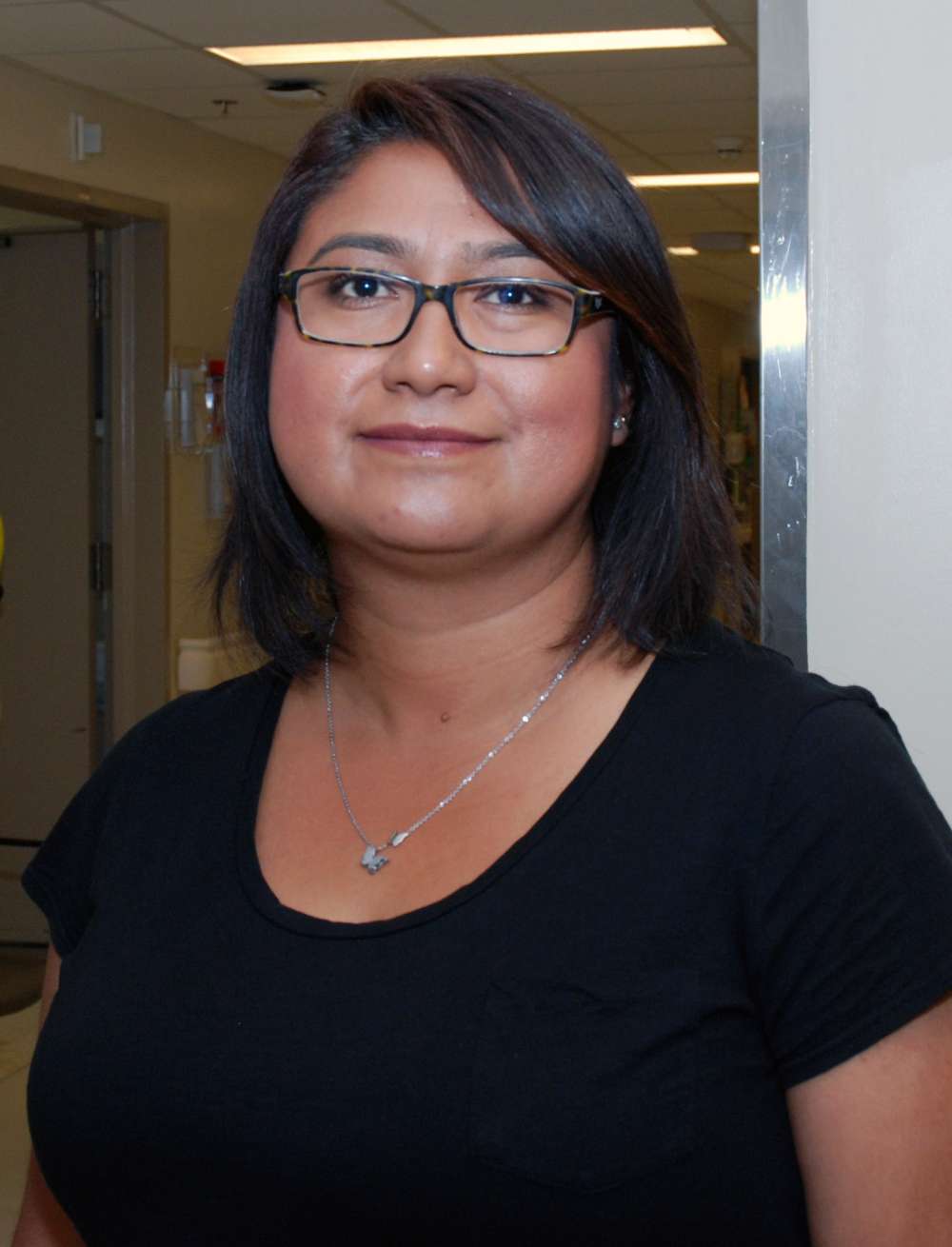 After being in health care for almost 18 years, Erika Barbosa knows how demanding nursing can be both physically and mentally. However, there's also no other profession Erika can imagine herself doing.
Erika has been at Grand River Hospital (GRH) since shortly after graduating. In her time here, she's worked on the medicine and stroke units and has participated in a variety of projects.
Now she's currently the resource nurse on GRH's stroke unit and helps to make sure the patients are getting the care they need. She also works closely with other health professionals to make sure each patient has a solid care plan for when they leave the hospital, and that they have the resources they need to succeed in recovery.
How did you come to work in the stroke unit?
I was hired to work on a small medical unit with the plan being that it would eventually become a stroke unit.
I started taking neurological courses and became very interested in how the brain works and the new stroke initiative. With this initiative, stroke patients were going to be clustered and have dedicated staff with stroke knowledge and experience caring for them. This was very exciting and it allowed me to be part of the planning and organization of the new unit.
What does your average day look like?
As the resource nurse of the stroke unit, I start my day by making sure that we are fully staffed, and deal with any immediate concerns that the nurses may have come across over the nightshift.
I review patients that are on the unit, and see if there are any stroke patients waiting in the emergency department that need to be admitted to the stroke unit. I also look to see if there are any rehab applications that need to be completed.
I review patients with doctors and other allied health to see where they are in terms of their care plan and what the barriers may be preventing them from going home or to rehab.
My average day can vary a lot, but every day is busy, exciting and never the same.
What do you enjoy most about your job?
I really enjoy working on the stroke unit because all stroke patients are different, and that keeps me challenged and also allows me to keep learning on a daily basis. I enjoy seeing the patients make gains towards their recovery.
Stroke care at GRH has improved so much in the last few years and we are constantly looking at ways to improve access and care for our stroke patients. This makes this unit a great place to work on.
I also enjoy the people that I work with. We have a great team that ensures our patients receive the care they need, and try to use our resources wisely. Although some days can be challenging due to staffing and complexity of the patients, our team works together to provide quality patient care.
Some patients who have had a stroke may experience aphasia; can you explain what that is and how you help to understand patients who have it?
Aphasia is a language impairment that affects the ability to formulate verbal or written expression and understand spoken or written language. There are two types of aphasia: expressive and receptive.
With expressive aphasia, patients know what they want to say but the words will come out wrong or jumbled.
With receptive aphasia, patients can hear the words or see written words, but have a difficult time knowing what they mean.
Aphasia can be very frustrating for patients and families as it can be difficult for them to communicate. We rely on our speech language pathologist to help us come up with strategies to better understand our patients, based on what type of aphasia the patient has.
What are the telltale signs for someone who may be experiencing a stroke?
Some of the telltale signs are:
Weakness on one side
Vision problems
Dizziness
Possible headache
Difficulty with speech
Heart and Stroke has an acronym to help the public know the signs of stroke, which is FAST:
F – Face Is it drooping?
A – Arms Can you raise both?
S – Speech Is it slurred?
T – Time Time to call 9-1-1
What do you think is important for people to know about someone who has had a stroke and is dealing with the aftereffects?
It's important for them to know that recovery can take a long time, and that people who have suffered a stroke can feel frustrated during their recovery, as they are grieving the loss of their independence and dealing with the adjustments to their activities of daily life.  
Friends and families should be supportive, patient, and know that it can be hard for stroke survivors to ask for help at times. There are a variety of support groups and resources in the community to help support both stroke survivors and their families.
More GRH Stories