Posted: February 1, 2022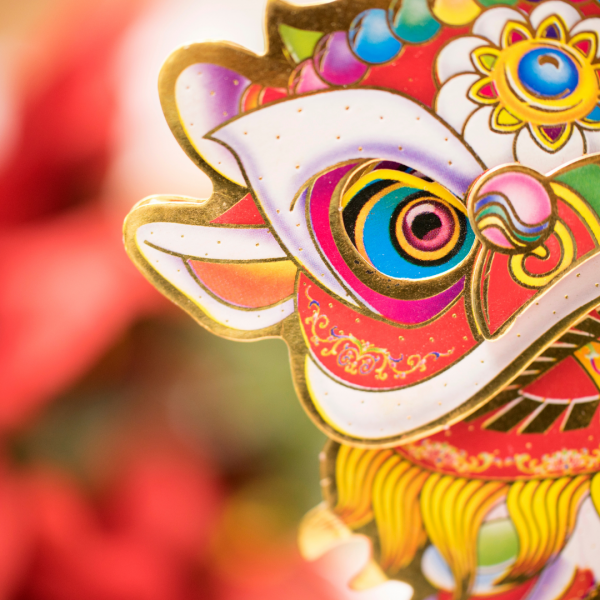 Lunar New Year is a celebration of the transition to a new year based on the lunar calendar. In 2022, the Lunar New Year celebrations officially begin on February 1 and celebrations of the new year last until February 15. The new lunar year also results in a new zodiac sign for the year. 2022 is the year of the Tiger and its element is Water. The lunar calendar rotates through twelve zodiac animals and five elements. Many cultures celebrate the Lunar New Year, including Korean, Tibetan, Vietnamese and other cultures, and their celebrations and traditions vary.
Catherine Heal, GRH team member since 2014, celebrates Lunar New Year and was kind enough to share with our team members more about the traditions and celebrations her family takes part in:
"I grew up in Hong Kong. Although Hong Kong is part of China, being a former British colony and populated by people from all parts of Mainland China and other parts of the world, it is a cultural melting pot with many subcultures. This is why Hong Kong people are accustomed to and love to try foods from different cultures, and celebrate both Chinese and British holidays.
People in Hong Kong refer to Chinese New Year as Lunar New Year in Cantonese (the dialect spoken in HK), and we do this to distinguish it from the mainstream new year. We usually refer to Chinese New Year as "Chinese" New Year only when we speak of it in English.
My family's cultural background is a combination of Cantonese and Chil Choi (a tropical province in the southern part of China). My family prepares for Chinese New Year much like how Canadians prepare for Christmas, which includes a top-to-bottom cleaning of the house, shopping for special celebration foods, and preparing treats for visitors.
The celebrations start on New Year's Eve (January 31), when families typically celebrate Togetherness with their immediate families with a big meal (of course!). Every family member is expected to make themselves available for their immediate family that day. On New Year's morning, everyone puts on a new outfit. Parents give red pockets filled with cash to their children and everyone gives one another their best wishes to start the year. Starting the first day of New Year and throughout the holidays, friends, relatives and colleagues visit one another. Red pockets are exchanged during these visits. Visitors typically bring treats or beverages as gifts. Homemade treats are served during these visits. The tradition around food varies and is somewhat dependent on the family's geographical origin. And, that is the fun part – trying homemade treats from different regions! I have vivid memories of my mother staying up late on New Year's Eve making a deep fried peanut treat that my Chil-Choi paternal grandmother taught her to make. I miss that treat!
In Hong Kong, throughout the holidays, everyone greets one another by saying "Kung Hei Fat Choi" meaning "Wishing you good fortune." If you would like to greet someone but can't remember how to say that, simply say "Happy Lunar New Year" to help spread the joy."
More GRH Stories