Posted: June 9, 2018
In Waterloo Wellington region, approximately 38 per cent of screen-eligible individuals aged 50 to 74 are overdue for screening. This is a number that Lori Temple works hard at reducing.
Lori,  a regional coordinator for the Waterloo Wellington Regional Cancer Program (WWRCP), is dedicated to educating the public about the importance of cancer screening, and what actions they can take to reduce their risk and how and when to get screened. When caught early, there are better cancer treatment options and better over-all health outcomes.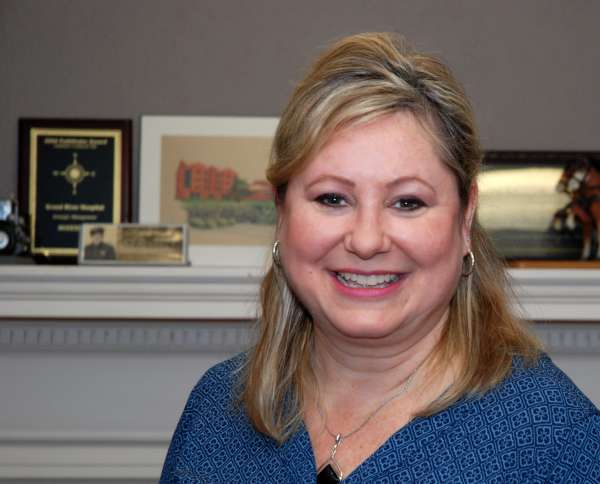 1. Can you tell me about your role in cancer prevention and screening with the regional cancer program?
In addition to supporting regional cancer clinical leads within the Waterloo Wellington Regional Cancer Program (WWRCP), part of my role has been to focus on cancer prevention and screening.  Within our team, I focus on improving things like access to screening, wait times and quality care.  My work also includes promoting the provincially organized cancer screening programs here in our region.
2. Why is cancer screening is so important?
Screening is done for those who don't have any cancer symptoms. Regular screening can help prevent and detect cancer early, and when it's found early, it's often easier to treat and there are more treatment options available. Studies show that regular screening can help prevent new cases of cervical cancer, as well as reduce deaths from breast, cervical and colon cancer.
3. Where can people go to find more information about screening?
I always encourage people see their family doctor or nurse practitioner to discuss what screening is best for them, and when they should be screened for certain cancers. 
As well, here are some websites I recommend checking out:
www.cancer.ca – Canadian Cancer Society
www.cancercareontario.ca/en/get-checked-cancer - Cancer Care Ontario
www.MyCancerIQ.ca – Cancer Care Ontario and the Ministry of Health & Long Term Care
4. You've worked in the cancer program for over a decade, what changes have you seen in screening?
Over the years, I have witnessed an increased focus between Cancer Care Ontario and the WWRCP (and other regions across the province) on improving the performance and quality of the cancer screening programs.
More specifically, I have seen the introduction of the ColonCancerCheck program, changes in provincial screening recommendations (for example, the Pap test interval with cervical cancer screening), and the upcoming launch of an improved screening test (Fecal Immunochemical Test or FIT) for colon cancer screening coming in early 2019.  Stay tuned for more information on that!
5. There are still many people in our community who are eligible to get screened, but do not.  What words of encouragement would you offer these people?
Did you know that about 50 per cent of cancers can either be prevented or detected early, before they become a health problem (and you notice any symptoms)?  Getting screened regularly may find breast, cervical, and colorectal (colon) cancers early, when treatment is likely to work best. 
Many of us have busy schedules, and the tendency to put everything and everyone else first before taking care of ourselves.  But the small amount of time taken to stop and do the right screening for you – no matter how unpleasant you may imagine it to be - is so worth it in the long run. Start by talking to your family doctor or nurse practitioner about cancer screening.
6.  What do you find to be the most rewarding part of your job?
Within cancer screening specifically, I find it so satisfying to be involved in all the various collaborative projects and promotional campaigns our team initiates, along with the education I do within our region, and the many conversations shared with individuals about prevention and screening, who are truly appreciative of the work we do to raise awareness and get more people screened.  And the icing on the cake is to ultimately see an increase in the number of men and women getting screened in our region.  That for me is the intrinsic reward.
Ultimately though, it's so rewarding to know that I'm making a difference in some small or big way every day in the lives of others – with the goal of keeping people healthy and hopefully saving lives.  You can't beat that.
More GRH Stories