Posted: March 10, 2017
Rebecca Jesso brings a passion for front line care to her role as a nurse practitioner (NP) in GRH's intensive care unit (ICU) "A".
Rebecca has been an NP for a decade. She uses her additional education to provide patient care and procedures, but also support research activities, teaching and other roles in GRH's ICU A.
Change is the only constant in life. Rebecca enjoys the on-going changes that her role experiences, and her ability to support patients, families and the care team in critical care.
---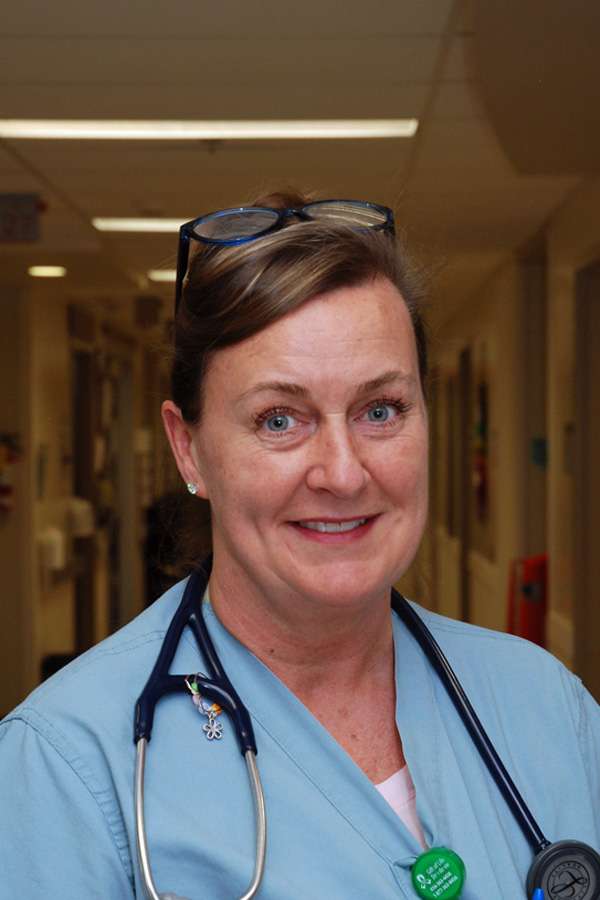 Why did you become a nurse practitioner?
I chose to continue my education, first by completing my bachelor of science in nursing at McMaster University. I was not sure what my role would be, but I really like working with patients. Therefore I chose to pursue my masters in nursing and clinical nurse specialty and eventually went into the acute care nurse practitioner program at the University of Toronto. 
I have my colleagues at St. Mary's General Hospital to thank for helping me entertain the idea of continuing my education as an NP. I saw the responsibility and autonomy they had in their roles as NPs and the abundant knowledge they shared with their team and patients. The patients appeared very happy with the care they received and I thought this to be a potential foreseeable next step for me.
What does an NP's role involve in an intensive care unit?
My role as NP in the ICU is interesting, exciting and provides ongoing challenges to ensure I am up to date with my education and the ever changing evidence. It gives me the opportunity to teach various learners and also be taught by them.
I have a broad scope of skills that I maintain including chest tube insertion, paracentesis (a procedure to remove fluid from the belly), central line insertion, lumbar punctures, even intubation.
We do occasional simulation scenarios for education when time permits and try to have at least one evidenced based presentation per month by the residents, to continually fill my brain with new information to apply to my clinical practice.
I also support research in collaboration with McMaster, and daily statistics collection for infection control. I work closely with the ICU team and report changes in the condition of my patients to the doctors, whom also are very supportive of my role and ongoing education in the ICU.
What's the most important thing for you in supporting a patient and their family?
Communication is essential between the team and families and substitute decision makers of patients. It is so important to provide reassurance when it can be provided and information to educate families so they understand how critical some situations are and helping them come to terms with end of life in many cases.
Communication enhances trust and respect. Working in the ICU is not without its challenges as we see families/friends spend their final days together in some cases. It can be very emotional. Even the care giver distress experienced by the team at times is hard to see.
Why do you enjoy your role?
It is ever changing and far from monotonous. It requires me to be up to date; the learning is endless!
I cannot say enough wonderful things about the ICU team and how fortunate I was to do a clinical placement here nearly 11 years ago now. I have never left and feel privileged to be part of such a knowledgeable team of people who really care about the work they do.
It also makes me realize that when we are working with the most life-threatened patients, that I am very fortunate to have my health and this job gives me little reason to complain. I still do, mind you, but reflecting on the situations of some of our patients, I should not.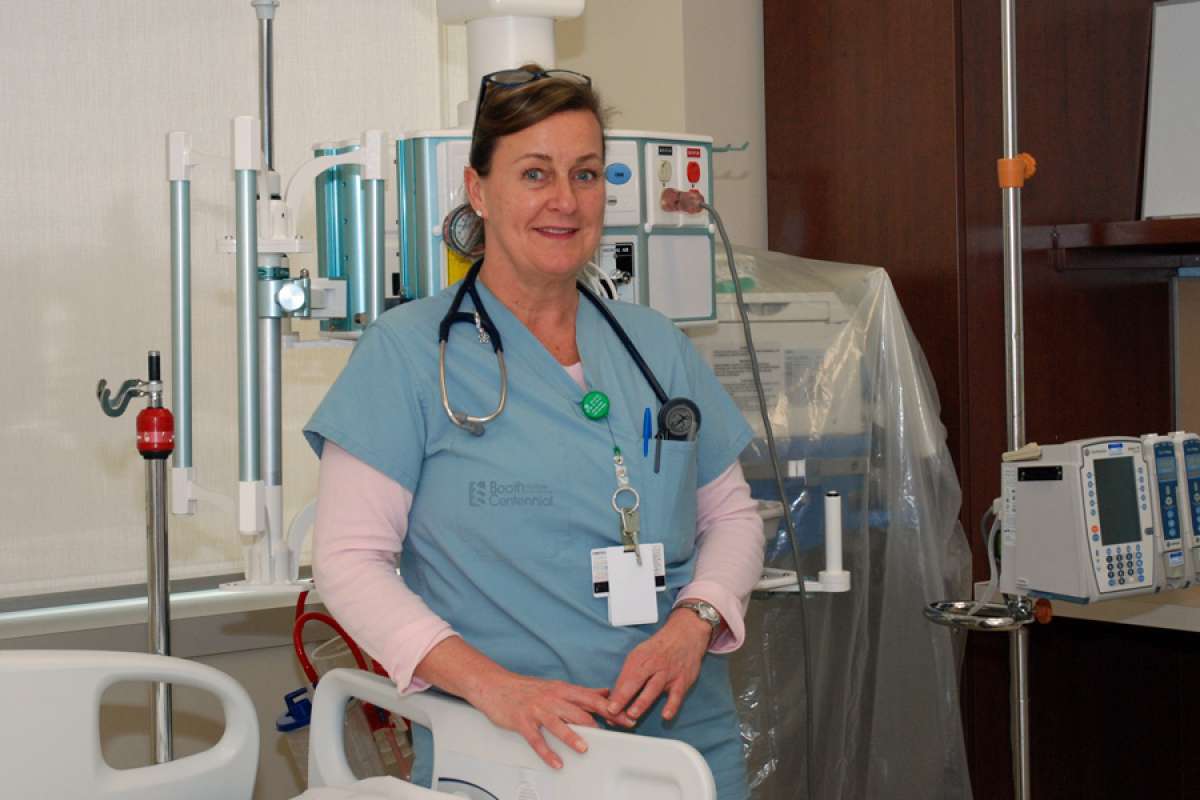 More GRH Stories