Posted: February 15, 2023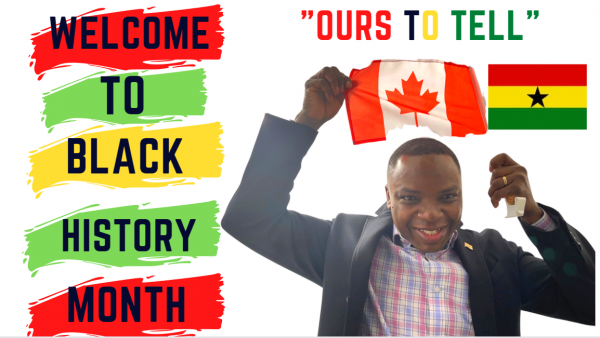 My name is Kwabena Boateng and I am the Integrated Laboratory Manager in the Microbiology department at GRH.
I am originally from Ghana, West Africa and landed on Canadian soil in 1997. I attended North Albion Collegiate Institute (NACI) in Toronto between1997-2001. After finishing high school, I enrolled in Chemical Engineering program at Humber College from 2001-2004. Unable to find a job after graduation, I enrolled in a Medical Laboratory Science degree program at Ontario Tech University from 2005-2009 in Oshawa, Ontario. I started my career at Toronto General Hospital as a Medical laboratory Technologist where I worked for 7 years. In 2016, I joined LifeLabs as a Quality Specialist. My scope included internal audits, SOP writing, staff/management training, helping prepare our blood collection centers for internal and external audits. In 2018, I moved on within the organization to become Hematology Supervisor. After a year as a supervisor, I accepted a new challenge at Dynacare in 2019 as an evening shift Core Lab manager overseeing Chemistry, Hematology, Blood Bank, and a satellite lab at our Peterborough location. In 2021, accepted a new role as a Senior Manager within the organization overseeing Microbiology, Chemistry, Hematology, Blood Bank and Specimen management. Fast-forward September 2022, I joined GRH.
What do you enjoy about working at GRH?
I enjoy an organization with healthy culture that promotes personal development and growth. I enjoy the freedom and platform GRH has provided me to bring my ideas forward. I enjoy the work environment and the team that I work with. I also enjoy the great collaborations among the GRH teams.
How do you see your role as a Black employee in the health care field at GRH?
As a Black employee, I felt very welcomed and very supportive since day one. I have a strong team that welcomed me on my first day and they continue to support me. My seniors, other lab managers and the laboratory director (Renee Giroux) were exceptional during my onboarding and orientation and they continue to do so. As an extrovert, I have enjoyed the mini-hallway chats and elevator conversation from patients, visitors, other healthcare workers etc. Overall, GRH has provided me with a safe work space to thrive.
Can you share a experience or accomplishment that you are proud of in your career at GRH?
Victory comes in stages and I am a strong believer and advocate of quick wins. Through a collaborative effort from other departments, we were able to embark on a mini-project where we have seen an improvement in our Blood Culture Bottles Under-filled volumes in the Microbiology lab. This is a testimony to the great team we have and the value of cross-functional collaboration to achieve one goal.
Can you tell us about a Black historical figure or leader who has inspired or influenced you?
The list is long, however, there are few inspirational figures that comes to mind in terms of cultural influence and breaking barriers. I admire the works of Marcus Garvey, Martin Luther King Jr, Barack Obama, Nelson Mandela, however, as a young man growing up in the shores of Ghana, West Africa I have always paid homage to the works of Osagyefo Dr. Kwame Nkrumah who paved the way in the 1960s for many African countries to gain independence. He is a national hero and a historical figure in the annals of black leadership.
How do you think our hospital can improve its services to Black patients and communities?
As a newbie to the organization, I am still learning the values and some of the rich programs GRH offers to our patients and the community as a whole. However, as an organization, creating an environment that is equitable to marginalized communities, building better patient experience, creating a culture of empathy are all key ingredients in patient-centered care.
In your opinion, what are some of the key challenges facing the Black community in terms of healthcare and how do you see our hospital addressing them?
There are several healthcare challenges facing various marginalized communities in Canada including the Black community. A recent report from "Black Experience in Healthcare Symposium" held by Mount Sinai's Human Rights and Equity team in 2017 identified three (3) healthcare equity challenges facing the Black community in Ontario: lack of access to health care services, gaps in care, and inequities in outcomes. Overall, the article concluded that there should be a greater accountability across the LHINs, hospitals, Community Health Centers and other health care providers throughout Ontario with respect health equity towards the black population. As an organization, I believe this is a great benchmark for us to work with.
Can you recommend any resources or organizations that our hospital can work with to better serve Black patients and communities?
Similar to what Mount Sinai's Human Rights and Equity team did in 2017, we can organize symposiums, mandatory health equity training across our hospital sites and continuous promotion of the Black History Month in the month of February and beyond to bring more awareness about the Black community and their lack of access to health care services.
References:
Black Experiences in Health Care Symposium Report:
https://www.mountsinai.on.ca/about_us/health-equity/pdfs/SHS-BEHC-report-FINAL-aoda-final.pdf
More GRH Stories