Posted: December 20, 2021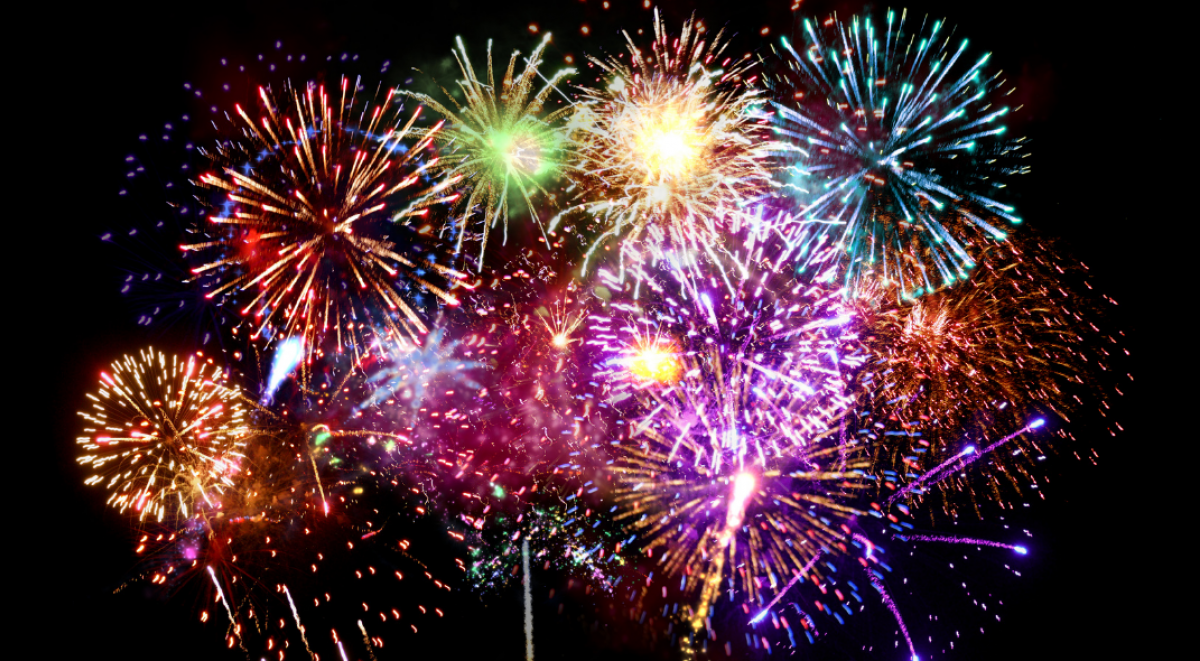 There are many winter holidays celebrated by our team and community during this time of year. We are committed to sharing and learning about the traditions and customs celebrated in our community and are excited to share the articles developed by our team and shared with our team to learn more about recent and upcoming holidays.
Happy Hanukkah! Celebrated from November 28 to December 6, 2021
Hanukkah (or Chanukah, Chanukkah, Chanuka) is the Festival of Lights, which is a Jewish holiday celebrated for eight days, from November 28 to December 6, 2021. It is celebrated for eight days because after the rebellion, led by Judah Maccabee, in 164 BCE, Jerusalem was successfully retaken from the Babylonians. The rebellion had caused mass destruction and the temple only had enough oil to burn the menorah for one more day, even though the menorah was supposed to be constantly lit. It would take eight days to make more olive oil, yet the menorah burned on that limited amount of oil for eight full days.
Each night of Hanukkah, another candle is lit on the menorah in celebration of this miracle. Food fried in oil is eaten during Hanukkah, including latkes (potato pancakes) and sufganiyot (jelly donuts). Gifts are exchanged and families play a game with a dreidel (spinning top), often for chocolate coins or real money.
To greet someone who celebrates Hanukkah, you can say "Happy Hanukkah" or "Hanukkah sameach!" ("Happy Hanukkah").
Sources:
https://www.thecanadianencyclopedia.ca/en/article/chanukah
Merry Christmas! Celebrated from December 24 - 25, 2021
Christmas is both a Christian and secular holiday with Christmas Eve celebrated on December 24 and Christmas Day celebrated on December 25 each year. The holiday recognizes and celebrates the birth of Jesus. According to the Bible, after being impregnated by the Holy Spirit, Mary gave birth to Jesus with her husband, Joseph, in a manger after being unable to find a room to stay in in Bethlehem.
There are many symbols of Christmas. The custom of the Christmas tree dates back to 1605 in Strasbourg, France, where fir trees were placed inside homes and adorned with apples as ornaments. The Advent wreath is another symbol, with fir branches and candles for each Sunday of Advent. Advent calendars are a tradition that involve twenty-four doors to open in the calendar for each day of December leading to Christmas. Advent calendars were first made and sold in Germany in 1851. Gifts have been exchanged on Christmas since the fifteenth century. Christmas cards are distributed and Christmas carols are sung. There is often a large feast on December 25.
Santa Claus is another symbol of Christmas. Santa Claus is secular, but the mythical figure was inspired by St. Nicholas, a religious figure from the fourth century who gave gifts to children. Gifts are most often exchanged on December 24 in Europe and December 25 in North America.
Christmas around the world is celebrated with unique traditions. In Brazil, Christmas occurs during the summer, so warm weather activities are done in celebration. Piñatas are broken in Mexico to celebrate, and performances of Mary and Joseph being forced to stay in the manger are recreated. Christmas carols are very popular in Japan. Sometimes, Christmas trees in India are not evergreen but instead mango trees.
To greet someone who celebrates Christmas, you can say "Merry Christmas."
Sources:
https://www.britannica.com/topic/Christmas
https://www.britannica.com/biography/Saint-Nicholas
https://www.christianity.com/wiki/holidays/the-christmas-bible-story-nativity-of-jesus-in-scripture.html
Happy Kwanzaa! Celebrated from December 26, 2021 - January 1, 2022
Kwanzaa is an African American and pan-African holiday, celebrated from December 26 to January 1 each year. Kwanzaa means "first" in Swahili and references the first fruits of the harvest. It is celebrated for seven days because of the Nguzo Saba (Seven Principles). Each day represents a different principle: Umoja (Unity), Kujichagulia (Self-Determination), Ujima (Collective Work and Responsibility), Ujamaa (Cooperative Economics), Nia (Purpose), Kuumba (Creatvity), and Imani (Faith). The holiday was created by Dr. Maulana Karenga in 1966. The final day of Kwanzaa is a time for reflection and exploration of the Seven Principles. Family, community, and culture are also key themes celebrated during this festival.
The theme for Kwanzaa 2021 is "Practicing Kwanzaa and the Seven Principles: Ensuring the Well-Being of the World." Kwanzaa is celebrated with the karamu (feast) on December 31 as well as music, dance, and stories throughout the festival. Zawadi (gifts) are exchanged on December 31 or January 1 and children receive a book and a heritage symbol as an expression of African tradition and culture. Kwanzaa colours are black, red, and green. The black represents the African community, the red represents their struggle, and the green represents their future that is born out of their struggle.
There are many symbols of Kwanzaa: the Mazao (crops) represents the African harvest; the Mkeka (mat) represents history; the Muhindi (corn) represents children and the future; and the Kikombe cha Umoja (Unity Cup) represents unity. Two other important symbols of Kwanzaa are the Kinara (candle holder), which represents African roots, and the Mishumaa Saba (Seven Candles), which represent the Seven Principles. The black candle is lit first, followed by the red candles, and then the green candles. Some families choose to light alternating red and green candles as an expression of hope during struggle. Candles are lit after the sun goes down and each person celebrating drinks from the Unity Cup. After reflecting on the principle of the day, the phrase "Harambee!" ("Let's pull together") is called out seven times. The candles lit the previous night are replaced each new day and lit again alongside the next new candle.
To greet someone who celebrates Kwanzaa, you can say "Happy Kwanzaa" or "Heri za Kwanzaa!" ("Happy Kwanzaa"). A common greeting during Kwanzaa is also "Habari gani?" ("What is the news?") to which the answer is the principle that coincides with the given day of Kwanzaa.
Sources:
https://www.officialkwanzaawebsite.org/
https://anacostia.si.edu/exhibits/past_exhibtions/kwanzaa/kwanz.htm
More GRH Stories