Posted: March 30, 2017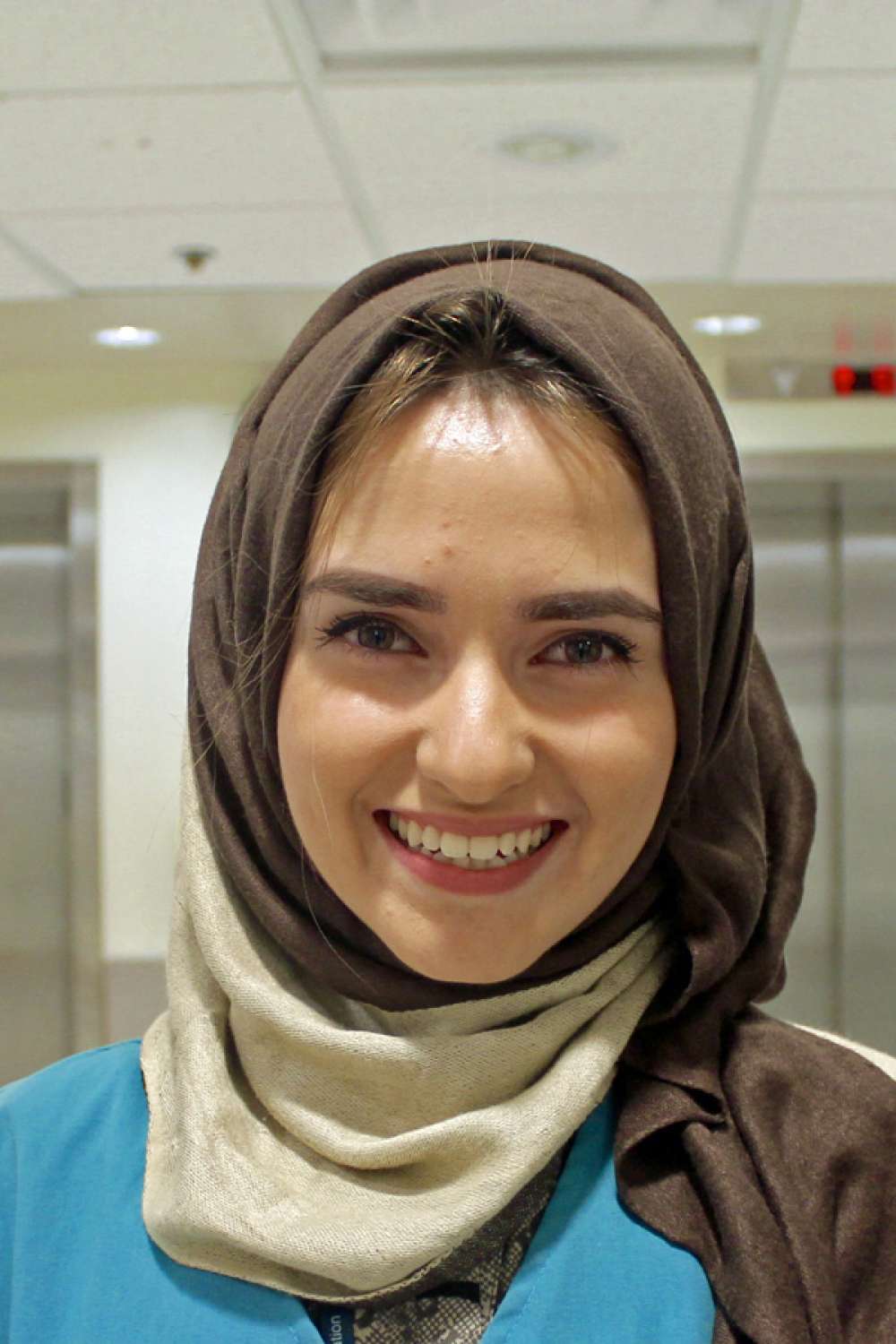 By Amanda Paul, volunteer correspondent
For Noor Jaffar, her volunteer work with patients is one of the best parts of the career she's working to build in health sciences.

Noor has given her time at Grand River Hospital for three years. When she was in grade 11, Noor began thinking about which career path she wanted to take and decided that studying in the medical field was ideal for her.
Noor is now a student at the University of Guelph in her second year studying biomedical engineering. She continues to volunteer her time at GRH.
Noor began volunteering with day surgery and then moved into helping at the cancer centre with the chemotherapy reception area.
After learning about the HELP (hospital elder life) program, Noor has spent her time with supporting older patients every Saturday in their rehabilitation and recovery. HELP links volunteers and patients to do exercises, talk and play games to help improve memory and communication.
Noor believes that her volunteer experience at GRH has taught her how to communicate effectively and demonstrate compassion for others.
---
What do you think is unique about the HELP program?
I think that the direct interaction with the patients is unique about the program. I feel that this program offers a more hands-on approach to caring for patients. I enjoy the interaction with older patients. While working in this program, I have been able to see the positive results and effects it has for the patients involved.
Why did you choose to volunteer at GRH?
Initially, it was because of the requirement to complete volunteer hours for graduating high school. Also, I wanted to do something that was related to my interest in the medical field. My goal is to get into med school and I thought that volunteering at the hospital was a great opportunity to experience the hospital environment first-hand.
What might be your most challenging part as a HELP volunteer?
I think the toughest part is when the patients are not willing to interact as much and you have to encourage them. Sometimes communicating with the patients of the benefits of this program is not clear to them at the moment, so trying to ensure that what may need to done during a visit can be a bit difficult. I have learned that communication and helping others is important. I love interacting with patients and hearing their stories.
How has volunteering helped you?
It has helped me to become a better person. I love helping people. I enjoy seeing and meeting all of the different people who are in the hospital. Volunteering has given me a better perspective on the hospital and everyone's role is. There's a story behind everything and everyone. Every patient has a different story and hearing their stories makes my day.
Why have you continued volunteering?
I loved it so much. Even though I've completed my required hours and graduated high school, I find volunteering so fulfilling. My peers always question why I continue to volunteer if I don't need to and my answer is always the same. I continue to volunteer because I enjoy it.
What advice would you give other volunteers?
If you think there's a challenge that you're facing, try your best to keep persevering. Keep interacting with patients and continue to be there for them. When I began to volunteer my biggest problem was that I was really shy, especially when I first started with the hospital elder life program. It wasn't just the patients that I was speaking to, it was the medical staff and the visitors. Once I was put into those situations, my skills have improved and I learned the importance of effective communication.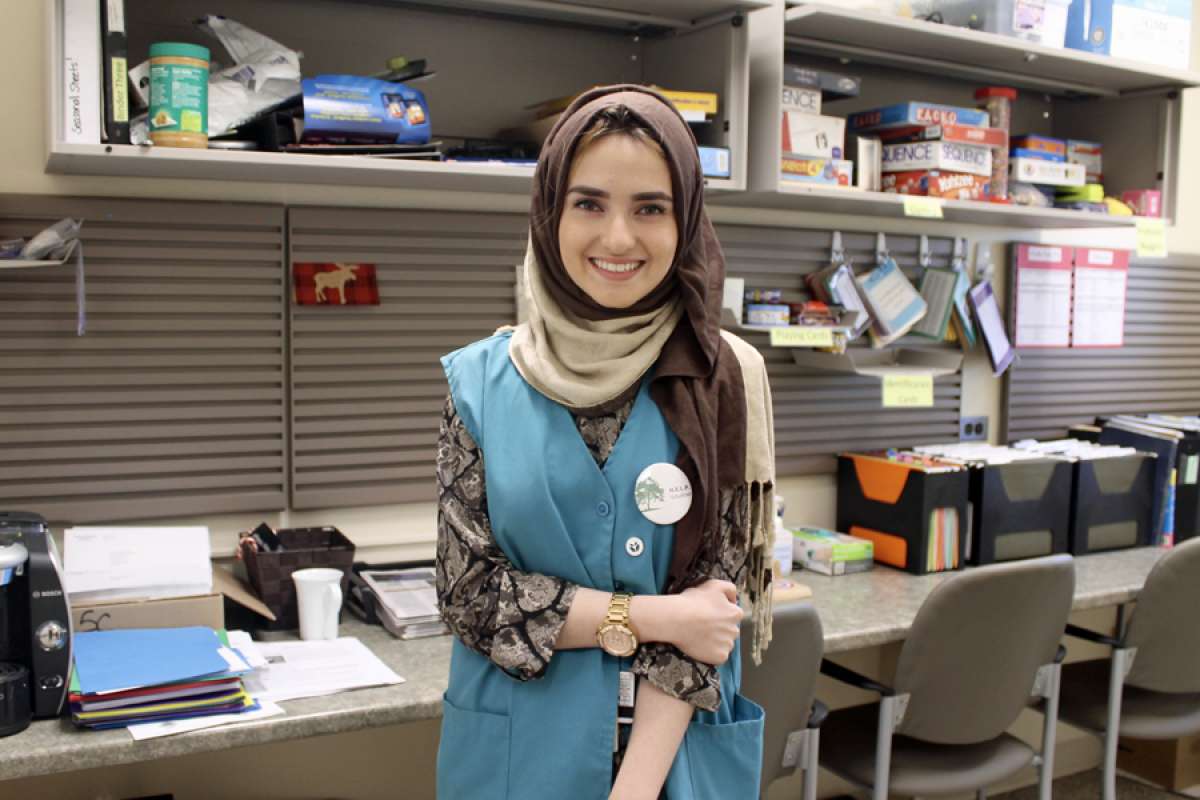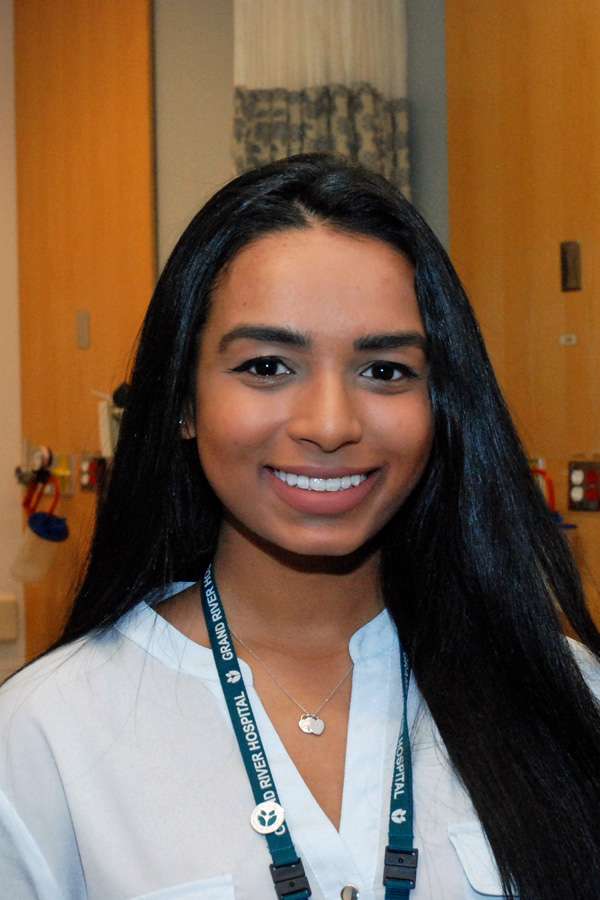 Interview and photography by Amanda Paul
Amanda Paul is Grand River Hospital's volunteer correspondent. Amanda has volunteered at GRH's Freeport and KW campuses since 2012. She's passionate about telling the stories of her volunteer colleagues at the hospital.
Learn more about Amanda and her role at GRH...
More GRH Stories