Posted: March 4, 2019
For Terri Manuel, providing exceptional care every time is about making a positive impact in the lives of patients.
It's at the top of her mind through her role as a social worker in Grand River Hospital's emergency department.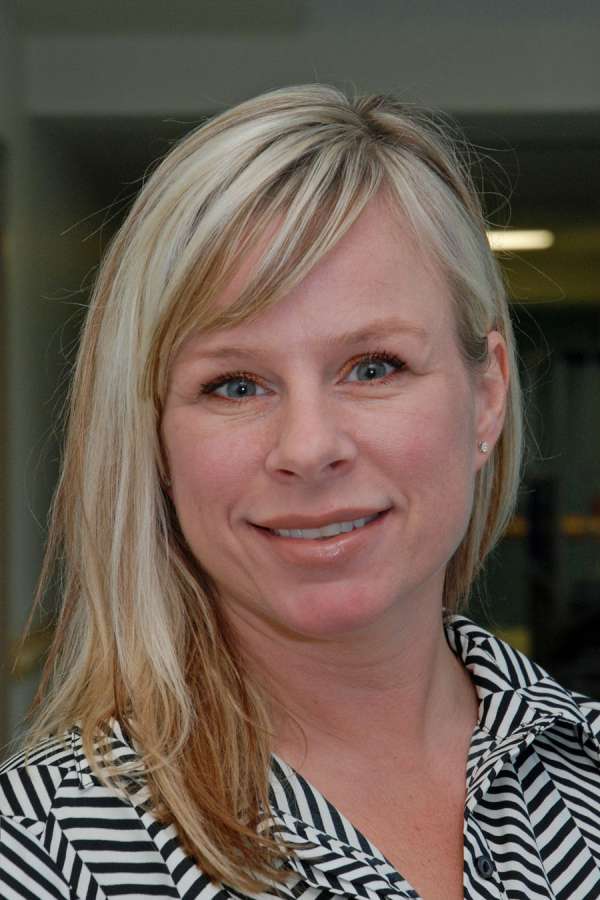 Nearly 70,000 patients seek emergency care at GRH every year. On any given day, Terri can find herself supporting patients dealing with life-threatening illnesses or injuries as well as their families, or helping people find the right combination of health and social services in the community for their needs.

Through it all, Terri wants to help patients and families cope with difficult circumstances or crises while ensuring they have compassionate support along the way.
---
How did you choose a career in social work?
A few years ago, I was at a crossroads in my life and making some significant changes. I started volunteering at a local community kitchen and realized that I was making an impact on the folks I was serving.
I knew then that I wanted to pursue a career where my focus would be on helping others to realize their fullest potential.
How did you come to work in GRH?
While earning a Master's degree at Laurier, I met a woman who worked as a social worker in an emergency department in London. While listening to her describe her role in the emergency department, I knew that this was where I wanted to work.
I began working at GRH on contract. After two amazing contract experiences, I landed my role as permanent full time social work at GRH emergency department. My ultimate achievement realized!
How might a patient or family in the emergency department need your skills and expertise?
Individuals and families visit our emergency department for a variety of reasons. My work is diverse and may include working with individuals who require resources in the community, need assistance with costs of medication, require housing/shelter or want to attend treatment for substance use, just to name a few.
In other instances I may be working with a family who's loved one has been involved in a serious accident or who is experiencing a life threatening illness.
My work is directed at helping patients and families cope with difficult circumstances or in a crisis.

What's the most important thing for you when you support a patient or family?
The most important thing for me in supporting any patient or family is approaching them with genuine compassion. I give each individual and family my fullest attention and offer a supportive listening ear.
With as much information as possible I am best able to assess and support in each situation to the best of my ability.
What do you love about your role?
I am honoured to have the opportunity to be involved in people's care at some of the most significant and often distressing times in their lives.
Whether it is holding someone's hand, offering a listening ear, or assisting in accessing services on the road to recovery, I am given the opportunity to impact others' lives in profound ways.
What makes you proud about GRH and or your colleagues?
It makes me proud that our emergency emphasizes a multidisciplinary approach to patient care which values the complex needs of our patient populations. This includes the many social determinants that can affect someone's journey, both through the health care system and during their transition home.
I also appreciate the ongoing support for the social work role by the emergency department team and leadership. I always feel like a valued member of the team!
More GRH Stories