Posted: May 16, 2017
Dr. Rosanne St. Bernard's practice at Grand River Hospital has opened a new avenue of care for patients with non-cancerous blood diseases.
Dr. St. Bernard began practicing at GRH's KW Campus early in 2017. She completed a wide range of studies at the University of Toronto, including her medical degree and internal medicine residency as well as a master's in molecular biology. 
Dr. St. Bernard then completed a hematology fellowship at the University of Western Ontario. She has been published numerous papers in hematological journals, presented at national and international conferences, and received research awards.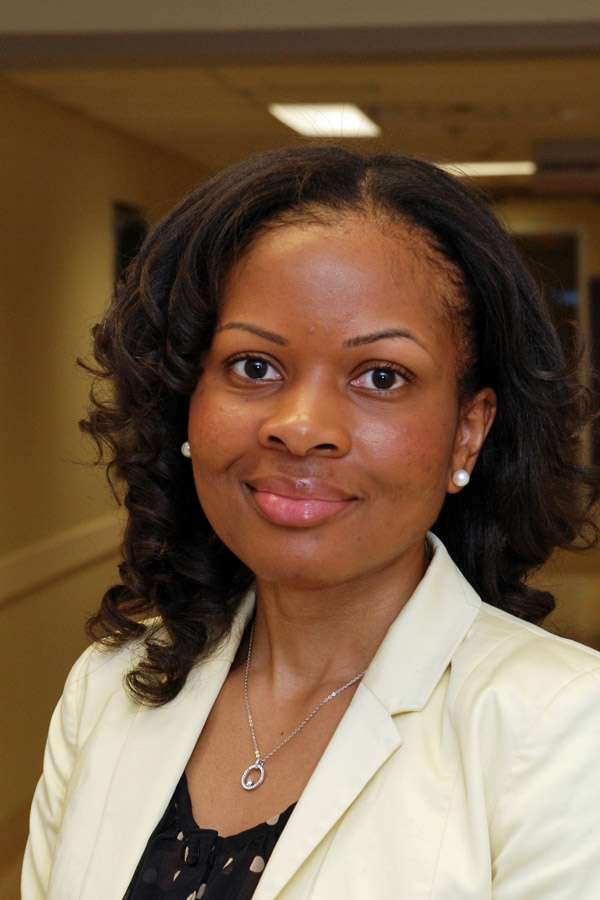 Before Dr. St. Bernard established her practice at GRH, patients with non-cancerous hematology cases would often have to travel to other centres for consultations. She has enjoyed working with professionals throughout the hospital to support this new service for our region.

Along with patient care, Dr. St. Bernard is also eager to be involved in medical teaching to support the next generation of health professionals in Waterloo Region.
---
What drew you to medicine and hematology in specific?
I was drawn towards medicine because I am passionate about and enjoy both patient care as well as lifelong learning of medical knowledge. 
I truly love hematology, and I chose this subspecialty because an in-depth understanding of pathology and laboratory tests are an integral part of patient care and management – this specialty is unique as it combines both of these aspects – both of which I tremendously enjoy.
What patient populations do you intend to serve that haven't been served before?
I am currently working as a non-malignant hematologist.  This is a broad field including the investigation and management of low and elevated blood counts, thrombosis, bleeding disorders, hemoglobinopathies (a kind of genetic defect that results in abnormal structure of one of the globin chains of the hemoglobin molecule), and iron loading conditions.
Before my arrival, our centre did not have the capacity to accept benign hematology referrals and often patients in need of such services would have to be seen in London or Hamilton.
My presence here allows such patients to be seen in a timely fashion without the inconvenience of having to travel far to receive medical care.
What brought you to GRH?
I feel extremely fortunate to be working at Grand River Hospital.  Firstly, the staff members here are very collegial, supportive and knowledgeable. Working in this type of environment is very important to me. 
In addition, I love teaching and I cannot think of a better hospital to integrate medical education into my career, as Grand River Hospital provides exemplary care to the surrounding community and is a teaching site affiliated with McMaster University and therefore has numerous trainees.
What's the importance of locating a practice like yours in a hospital setting?
Hematology is a lab-based specialty and certainly working in hospital setting facilitates the diagnosis and management of hematologic conditions. Working in this environment also makes me easily accessible to in-patients who require urgent hematological assessment.
What do you enjoy about your practice?
What I enjoy about my practice is being able to work in such a supportive and collegial environment. In addition, I love the breadth and variety of cases I see here as a benign hematologist. I also enjoy being able to follow patients in the in-patient and out-patient setting simultaneously.  I enjoy the ability to work with, teach and learn from trainees.
I am very excited to be working at Grand River. I am particularly enthusiastic about building the benign hematology program so that we can best serve the patients in our community.
More GRH Stories