Posted: March 3, 2017
Cancer can be an incredibly stressful and trying time for patients and families.
But social workers like Craig Cunningham make a point of helping ease some of that burden.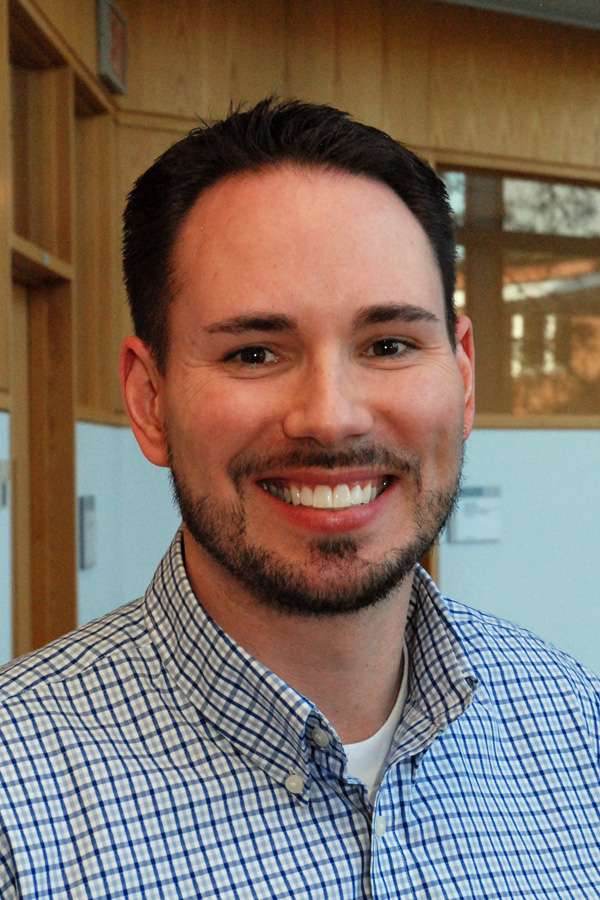 Craig didn't come into social work as a first career. But in his previous roles, he discovered a knack of working with people to solve problems and make their lives easier. It's a trait he's brought into his role at GRH's regional cancer centre.
GRH's cancer program continues to grow to meet the needs of Waterloo Region and Guelph-Wellington patients. For Craig, his goal is to make sure patients get the support they need to make their cancer journey easier.
---
What drew you to social work?
After my psychology and business degrees, I worked in human resources and then social services. I fell in love with the helping aspects of my jobs – sitting down with people, problem-solving with them, and working toward some attainable goals alongside them. This inspired me to enroll in Wilfrid Laurier's Masters of Social Work degree program.
How did you become part of GRH?
My first clinical placement was at GRH's Freeport Campus. Through this placement I worked on a small project with the Grand River Regional Cancer Centre and said to myself, "This is where I want to work!"
After graduation, I worked at another hospital in a number of programs, including inpatient mental health, palliative care and rehabilitation. This gave me the experience needed for working in outpatient oncology. When a position opened up at GRRCC, my wish came true!
What does your average day look like?
As an outpatient social worker, I spend most of my day in my office meeting with patients and family members who are facing challenges as a result of the cancer experience.
I work alongside patients to help them adjust to their situation and minimize the impact the cancer is having on their day to day lives. This might include struggling with distress, anxiety, depression, grief, self-esteem, anger, relationships, finances, body image and sexuality, or end of life issues.
I also run several patient education workshops, participate in program-wide quality initiates to enhance the psycho-social care we provide to patients, regularly liaise with our community support agencies and occasionally engage in research with our university partners. 
I get to work alongside amazing people each and every day be they patients, wonderful colleagues and team members, and our caring community partners. 
What do you enjoy about your role?
I enjoy working with people and being part of their lives by helping them feel less scared, less alone, less overwhelmed and more in control of their lives.
We see many heartbreaking situations; as difficult as it sometimes is to work in oncology, I take home with me the incredible resilience the human spirit has in such challenging times. I find it so rewarding to be part of a patient's experience and to make a difference in their lives. 
How do you see your role to adapt as cancer care changes?
As GRRCC continues to grow (you just have to walk down any hallway here to see this growth in action!), it becomes more and more important for us as a program to ensure we are providing the right kind of support to patients when they need it.
The way we deliver our service has changed so much in my eight years here and will continue to evolve based on factors beyond our control.
What will continue to drive me is making what can be a hard time for patients a little bit easier, in whatever way possible – whether that's in my office meeting with patients or it's in a meeting room discussing program delivery. I feel so fortunate to work within an organization that shares this same drive. 
Learn more about GRH's cancer program
More GRH Stories