Posted: March 2, 2018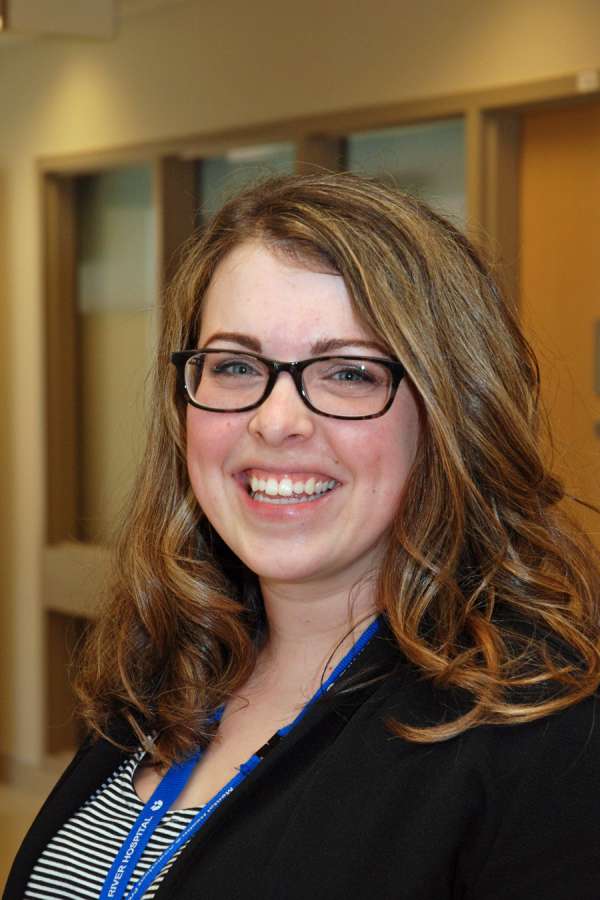 For GRH social worker Sarah Skanes, her role is about maximizing a patient's quality of life.
Sarah provides care in GRH's specialized mental health program at the Freeport Campus. The program came to GRH in 2010 to support people with longer-term mental health needs.
Sarah plays a big part in ensuring care plans continue for patients as they leave the hospital and move to new homes or care facilities.
She also sees herself as an advocate for those receiving care, helping them focus on their recovery.

---
Why did you choose to become a social worker?
I was drawn to the idea of a role that focuses not only on supporting someone in a time of need but on being an advocate.
How did you come to GRH, and in what areas of the hospital have you worked?
I completed my social work internship on the geriatric assessment unit and neurobehavioral unit in 2009. I started working at GRH in November of 2011 and have worked at specialized mental health since then.
How do you support patients in specialized mental health?
I work in the adult and seniors' mental health programs of specialized mental health as a part of the inpatient and outpatient teams. The adult program supports individuals with severe and persistent mental illness and the seniors' program supports people with moderate to severe cognitive impairment, usually dementia.
I work with patients, their loved ones, the interdisciplinary team and community agencies to develop a care plan that focuses on the individual and their unique journey.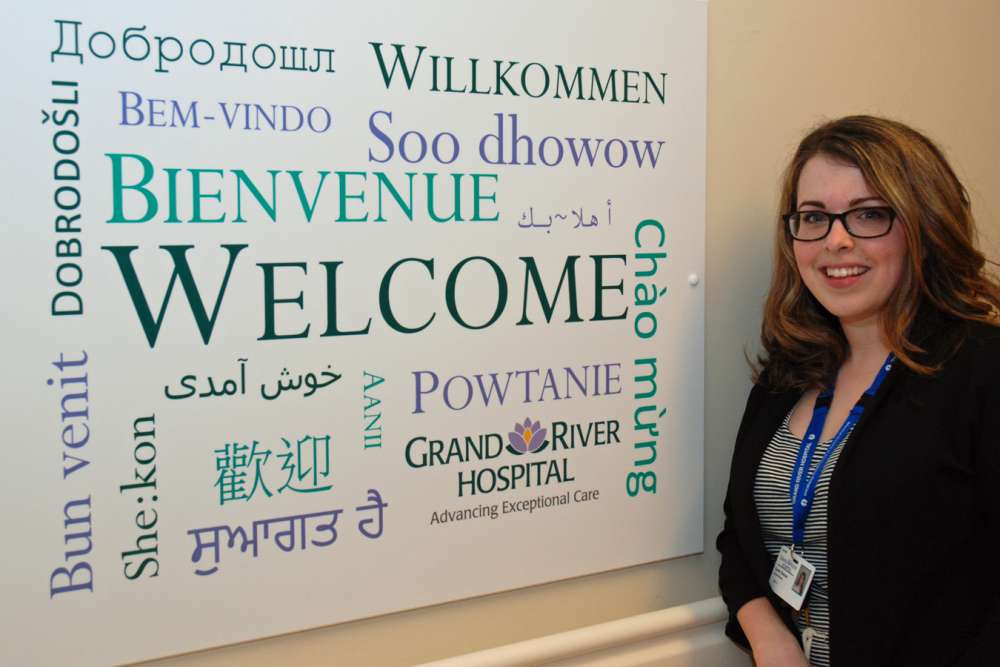 What do those care plans involve?
As a part of the seniors' transition team, I get to work directly with staff in long term care homes to transfer the plan of care and strategies that supported a patient in hospital into their new living area. 
I also work to connect patients with long term community mental health supports and assist them to find housing and supports suited to their needs.
What do you enjoy about your role?
For me, it is a privilege to be a part of someone's journey – to do what I can to support them and advocate to maximize someone's quality of life.
I enjoy having opportunities to break down stigma and dispel myths about individuals living with mental illness. I also see incredible resiliency on a regular basis…that's what I really hold on to.
How would you define the importance of social work in a hospital to someone who may not know about social work in this setting?
Social workers are in the hospital to advocate for you, to ask the tough questions. We want to do what we can to make your experience a bit more gentle, a bit more clear and to keep you as the focus of the care plan.
More GRH Stories