Posted: March 11, 2019
With nearly two decades of experience, Laura Coxson, a registered dietitian in GRH's oncology program, is dedicated to helping patients feel their best through nutrition education and support.
From a young age, Laura knew the impact food could have not only on one's health, but the relationships with the people around her. As she grew up, she discovered her true passion for food and helping others. It only seemed fitting to become a dietitian.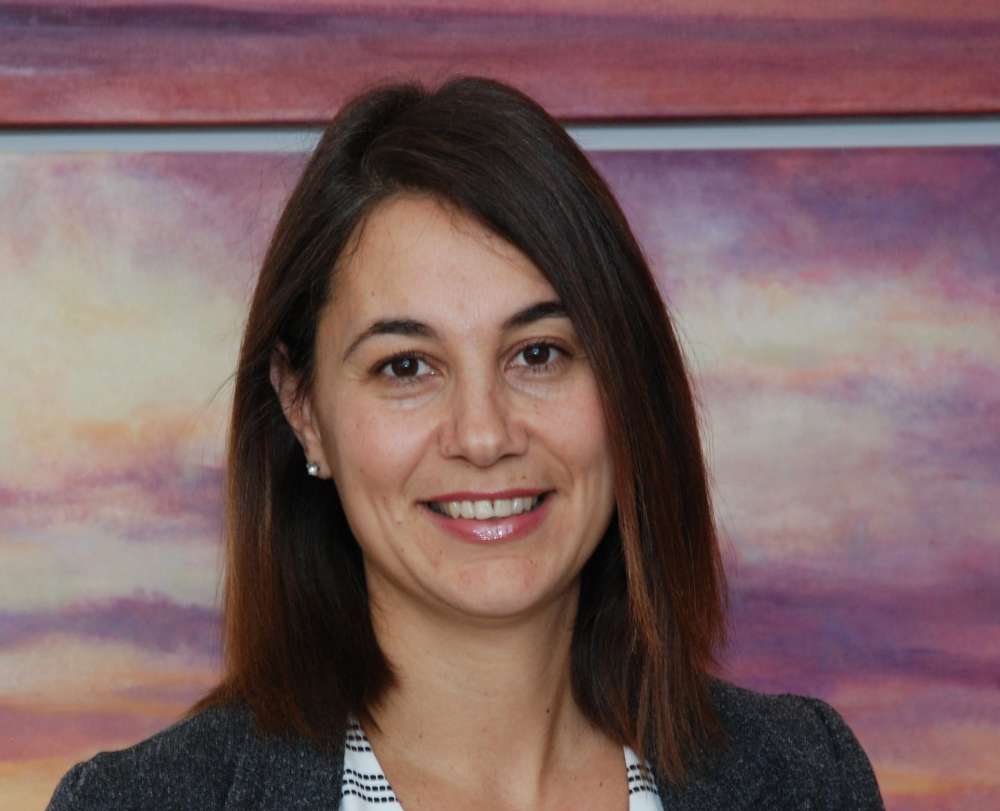 1. Why did you choose a career as a dietitian?
I grew up in a large Italian family. My fondest memories are going to my grandmother's house from an early age and spending all day helping her make pasta and crostoli. It was during this time that we had our best conversations sharing interests and opinions. It allowed us time to bond in a constructive and enjoyable atmosphere. We connected with each other over food.
Interestingly enough, when I took my high school aptitude test years later, a career as a dietitian was top of list. Once I was at university, I realized how truly passionate I was about nutrition and what a fundamental role it plays in every person's life. It married my desire to help others with my belief that food is an essential element of healthy living.
2. What is the most rewarding part of your job?
My patients are truly amazing! I love listening to their stories and hearing about their lives. They are so kind and so willing to work with you even at their worst times. Even the smallest nutrition intervention can have the biggest impact. I also love to be able to see my patients every day and see an improvement in their status from when they were first admitted. 
The other rewarding part of my job is the team I get to work with every day. All of the care providers and administrative staff members are so supportive and excellent at what they do. We work together so well because we all have the same goal – helping our patients.
3. What is the one piece of nutrition advice you wish everyone knew?
One size doesn't fit all, nor does one diet. It's about lifestyle; it's about living your best life, not anyone else's. What makes you happy? What are your nutrition and lifestyle goals? Is it just getting through the day without having a piece of cake or is it getting back to the gym a few times a week after a long hiatus?  Whatever your goals are, make them realistic and sustainable. Only then will you succeed.
4. Why is your work so important for patient care?
45 per cent of patients are malnourished upon admission to hospital. When a patient has poor intake, they stay in hospital longer which increases their risk of hospital acquired infections. On the inpatient oncology floor, nurses administer a nutrition screening tool on admission to determine if a patient is at risk of malnutrition. If a patient scores "at risk" as determined by the tool, within 48 hours, I perform a thorough nutrition assessment and implement nutrition interventions early on to prevent any further nutritional deficits.
5. What is one thing you wish people knew about a dietitian?
We like donuts (or at least I do!). People think we're all about fruits and vegetables and eating healthy all the time, which we try to do, but we are human too. For my patients, I often counsel them on high protein, high calorie foods, and sometimes even the occasional potato chip. Rather than focusing on the ideal, I try to emphasize changes that can help allow each individual reach his or her goals.
Working in oncology is both challenging and exhausting, but the energy and motivation I see in my patients is what gives me the drive to do my job every day and to try to have a positive impact on the lives of these special people. I feel privileged and honoured to be part of their cancer experience.
More GRH Stories