Posted: April 13, 2017
If Lisa McBriarty could shout from the rooftop, she'd tell the world about the vital role of medical device reprocessing professionals in ensuring high-quality patient care.
Lisa recently became the manager of GRH's medical device reprocessing (MDR) department. The dedicated staff members with whom she works are responsible for cleaning and sterilizing instruments throughout the hospital.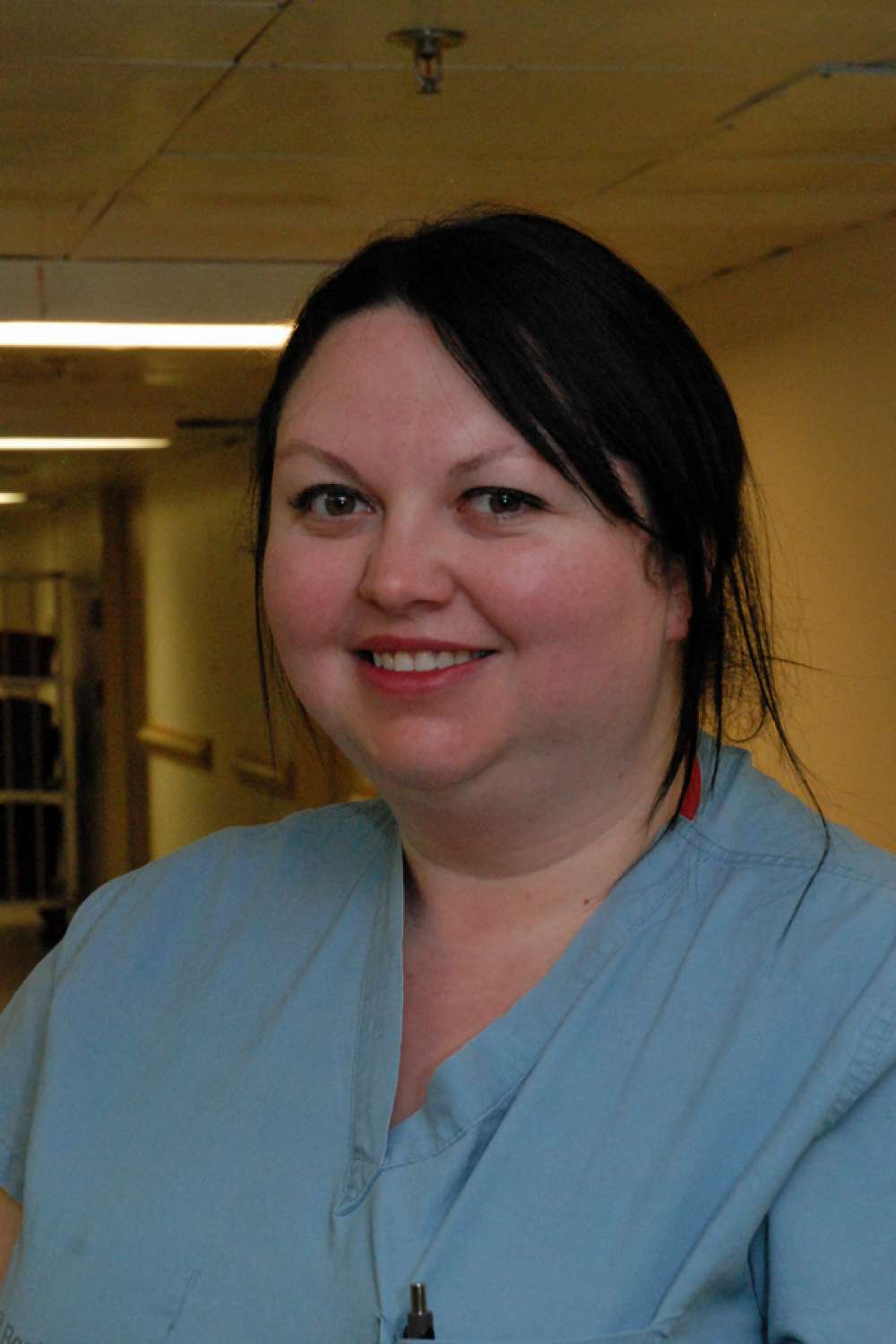 For Lisa, MDR as a profession is increasingly moving into the limelight. Staff members are constantly looking for new and better ways to provide service and support GRH departments. 
Lisa is proud of the work her colleagues do daily in advancing exceptional care for Waterloo Region patients and families.
---
How did you come to work in medical device reprocessing?
Medical device reprocessing in general isn't widely known of outside healthcare facilities (and often it isn't widely known within the walls of a healthcare facility either).
I had a friend who worked in a hospital- they mentioned the department to me as they thought I would find the work interesting and that I would be a good fit. I took my certification course, was hired as part time as a front line staff member and within five years I was the supervisor of that department. It has been a great journey leading up to my position here at Grand River Hospital.
What brought you to Grand River Hospital?
I came to GRH for the opportunity to make a difference in my community while doing the work I am passionate about. I live in Waterloo Region- it is fulfilling to know the work I do will have a positive impact on my family, friends and neighbours if they are ever in need of care here at GRH.
What do you enjoy about the field?
I enjoy the continuous learning and evolving required to work in an MDR setting. As standards, surgical procedures, instrumentation or reprocessing equipment improve so must the MDR department in order to continue to provide high quality results for our patients.
In MDR we are always evaluating our processes to ensure we are following best practices as new information becomes available.
What keeps you and your colleagues challenged in it?
Increasingly complex surgical procedures mean increasingly complex instrumentation to be reprocessed. Keeping at the leading edge of technological advances and having an awareness of new tools and products available can be a challenge but we work hard to stay current.
How has MDR practice changed in the years you've been involved?
Since I have been working in MDR the biggest change I have seen is a shift to viewing the role of MDR technician as a health care profession.
Historically the role was looked at as a service provider to other areas of the hospital. It is now department with a valued skillset. We want to partner with other departments to provide quality instrumentation for use on our patients while still maintaining adherence to standards.
There is a movement on a national scale to support the work done in MDR through the forming of the Canadian Association for Medical Device Reprocessing (CAMDR) as well as national certification from the Canadian Standards Association (CSA).
What are some of the big priorities you have for MDR?
My top two priorities are to modernize MDR at GRH and to engage and empower the frontline staff in regards to departmental change.
We are at a turning point where innovations such as instrument tracking systems have become a proven technology that have positive impacts on quality of work, efficiency of workflow as well as involvement of front line staff members in keeping information available current and accessible.
We have some great opportunities to look at the way work has been done in MDR and make some changes—sometimes 'just the way it has always been' doesn't have to be.
I have worked in MDR leadership roles across four hospitals prior to coming to GRH- I have seen what works and what doesn't and am excited to be able to use my knowledge to work towards advancing MDR here.
What would you tell someone who knows nothing about MDR about its importance?
I would tell them if they have been in a hospital their experience was likely impacted by a staff member in MDR.
Everything from the instruments used to deliver a baby, to the laceration trays used to stitch, to the prep trays for fracture clinic and the endoscopes used in the medical day unit are all processed by trained MDR technicians.
MDR technicians are responsible for everything from simple suction units to complex surgical trays with hundreds of implantable devices. Our rigorous quality assurances and attention to detail provide safe, sterile equipment that contributes to positive patient outcomes.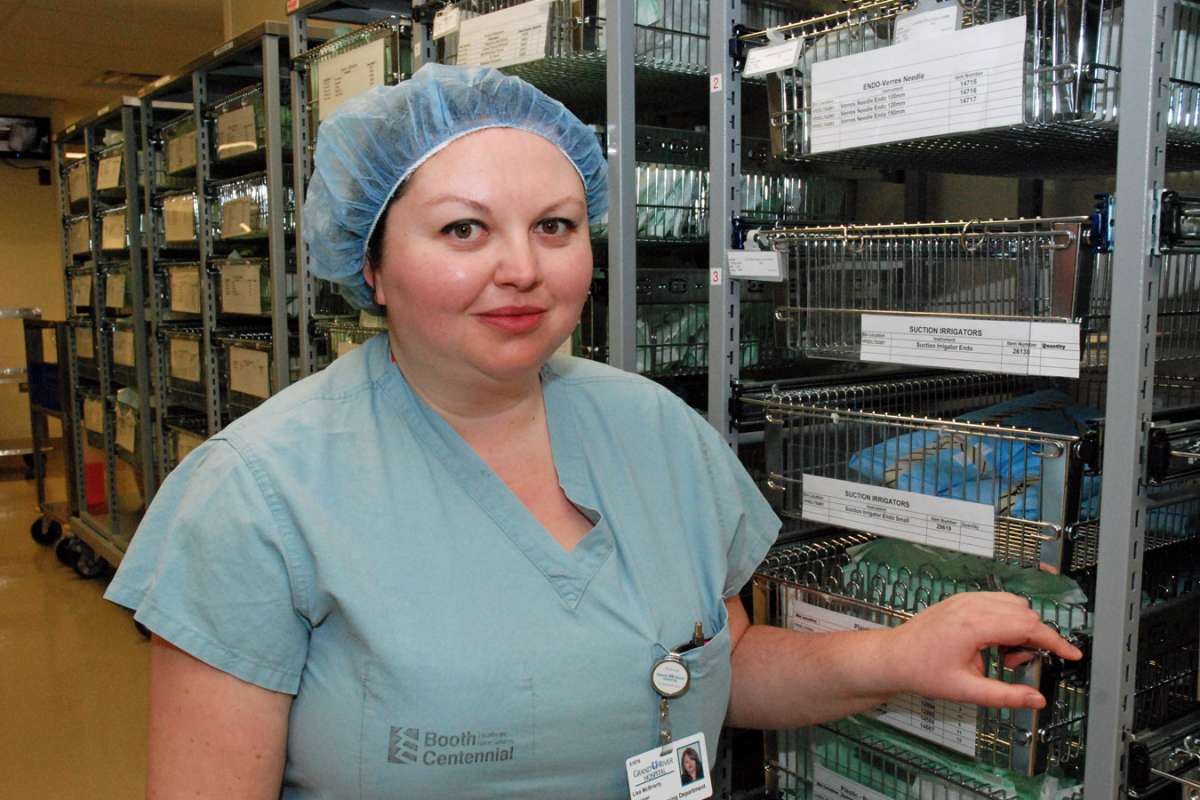 More GRH Stories