Posted: March 20, 2017
The end of life is something most people don't want to talk about.
But as a physician on GRH's palliative care unit at the Freeport Campus, Dr. Duncan Schwarz has dedicated his career to providing care for people at this stage of life while building understanding about it.
Dr. Schwarz chose a medical career with the sole intention of becoming a palliative care physician. He views it as one of the most holistic types of care. He gets to know patients as well as their family members in many different ways.
Freeport's palliative care unit supports patients who may have less than three months to live. The unit has 16 beds.
Care providers such as Dr. Schwarz work to help a wide range of patients, whether they have minimal care needs or much more intensive medical management.
---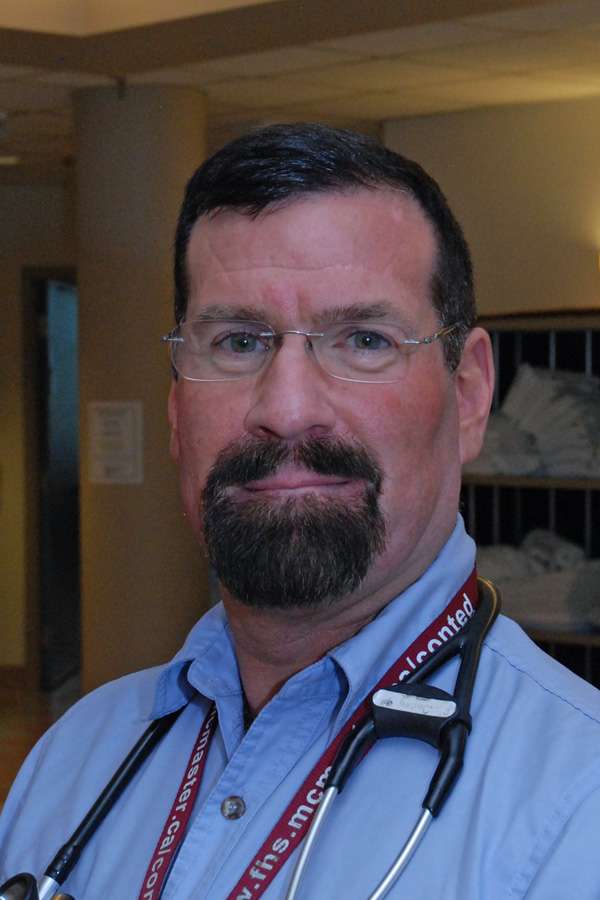 You started medical school in your late thirties. What had your prior health care experience involved?
I was a residential counselor in psychiatry. I worked in a dual diagnosis unit (tending to mental health and addictions issues) in Oakville. I worked as a medical case manager in Burlington overseeing people who were involved in motor vehicle accidents. Then prior to med school, I was a clinical coordinator at Chedoke Hospital in Hamilton.
What drew you to palliative care?
I was a master's student at McGill a number of years ago and I was lucky enough to volunteer at a palliative care unit, one of the first if not the first in Canada at the Royal Victoria Hospital. Unfortunately the unit no longer exists; it was transferred to the Montreal General Hospital.
It was a wonderful training program. It comprised 16 weeks of training, and then the program was very well supported in that we were funded as volunteers to go to an international conference in Montreal. My very first palliative care conference was as a volunteer way back in 1985. Since that time, I've gone to that conference without fail every two years.
I love the holistic approach to palliative care, the whole person care involving the family. Dealing with the patient not just physically but emotionally, spiritually, psychologically, existentially, socially… within the whole gamut of looking at the whole person. For me, it is the most inclusive type of care.
What's different about the palliative care provided at Freeport than other settings?
We're able to provide more multi-disciplinary care. We have occupational therapy, physiotherapy, speech language therapy, spiritual care and a wonderful nursing team. We're able to provide fairly comprehensive palliative care on a daily basis.
I'm a full time physician, I'm here every day, and we provide coverage through on-call. We can care for the gently dying as well as people who need more robust care in terms of equipment or medication.
How different are the care needs for people who are dying? What is the range?
For gently dying, it can be somebody who's passing away from any illness. It's somebody who's slowly fading away and doesn't have a high degree of symptom burden. They're not suffering from pain, or shortness of breath, nausea or vomiting or they're not restless or agitated or bed exiting.
On the other end of the spectrum, there's someone who's acutely agitated or delirious, in pain or shortness of breath, and requires a significant amount of medical management on a daily basis.
What makes the palliative care providers at Freeport unique?
We have a wonderful core of nurses who have been with us for many years and are dedicated to palliative care. Our nurses have a high degree of expertise in managing symptoms.
What's challenging about this work? How do you help patients and families?
As a general rule, our society is a death-denying society. We don't embrace end of life care as willingly as we should.
It can be very challenging to help people, in terms of reviewing a prognosis with a family. My standard is to be open and honest with patients if they are OK with that, and with families, explain the situation and what's going on medically so they can have a better understanding of the prognosis.
Palliative care is evolving, and I'm hoping society will evolve with palliative care. I hope in the future that palliative care will be more thoroughly addressed by society as a way to provide dignity and whole-person care at the end of life.
Learn more about the palliative care unit at GRH's Freeport Campus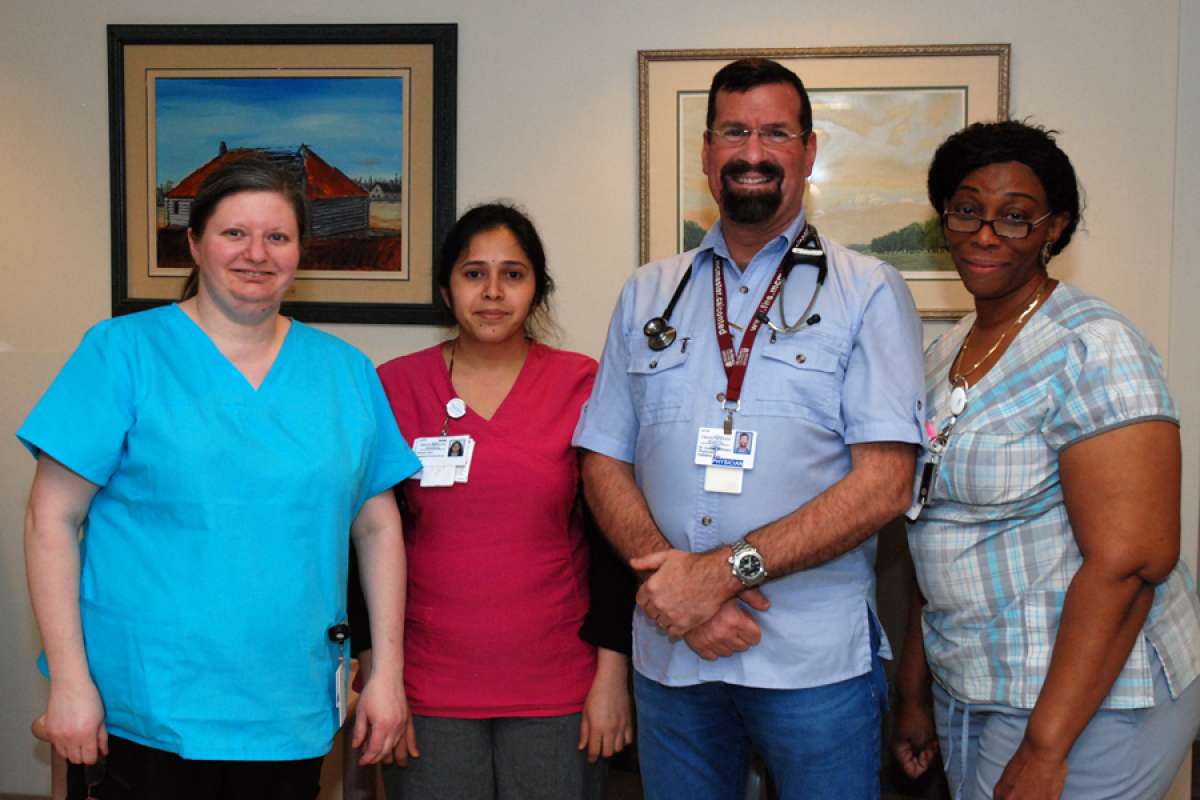 More GRH Stories