Posted: June 14, 2016
Lorne Bakanec never knew his journey home from Simcoe for a potential car purchase one December morning would be so full of twists and turns.
But the 51 year old has been determined to get his life back after a stroke suddenly struck him late last year.
"I just saw there was something wrong," he explains about the drive back. "I just stopped. And as soon as I could, I called her [his wife Karen] and my voice stopped. I don't remember anything more."
"He was 15 minutes from home, close to Brantford," adds Karen. "I didn't know where he was because he was by himself. So he called and said, "There's something wrong dear." But it was all slurred. So I called 911 on another phone. They traced him and found him."
Paramedic crews quickly responded to Lorne as the trace happened. Lorne's first stop was Brantford General Hospital. He spent several weeks in intensive care under sedation. He was stabilized and transferred to Cambridge Memorial Hospital, and then GRH's KW Campus.
From late January to March of this year, Lorne continued his recovery at GRH's Freeport Campus undergoing intensive rehabilitation.
"When he went to Freeport, he was being lifted with a sling out of the bed. He couldn't move on his own, he couldn't eat," adds Karen. "He was in rough shape when he went there. The therapists, they're all amazing and friendly."
As intensive rehabilitation can lead to a better recovery, Lorne remembers his therapists made him work very hard. He responded, doing one more exercise whenever he could, and giving up breaks as he worked through his therapy.
"It was pretty good actually, they helped us a lot," says Lorne. "They're happy, and very encouraging."
Lorne is living at home again in Cambridge with his wife and children's support. His journey continues in outpatient therapy at Freeport. His focus is on recovering his stamina, doing his therapy homework and getting better.
Karen says it has been a learning experience for their whole family. Their faith and determination have played big roles in Lorne's recovery. She's also taken a key comment from a friend to heart.
"With a lot of diseases, every day you get sicker and sicker. With a stroke, you start out at your worst and every day, you get better, more progression, and I've hung on to that at the darkest days since the beginning," she adds.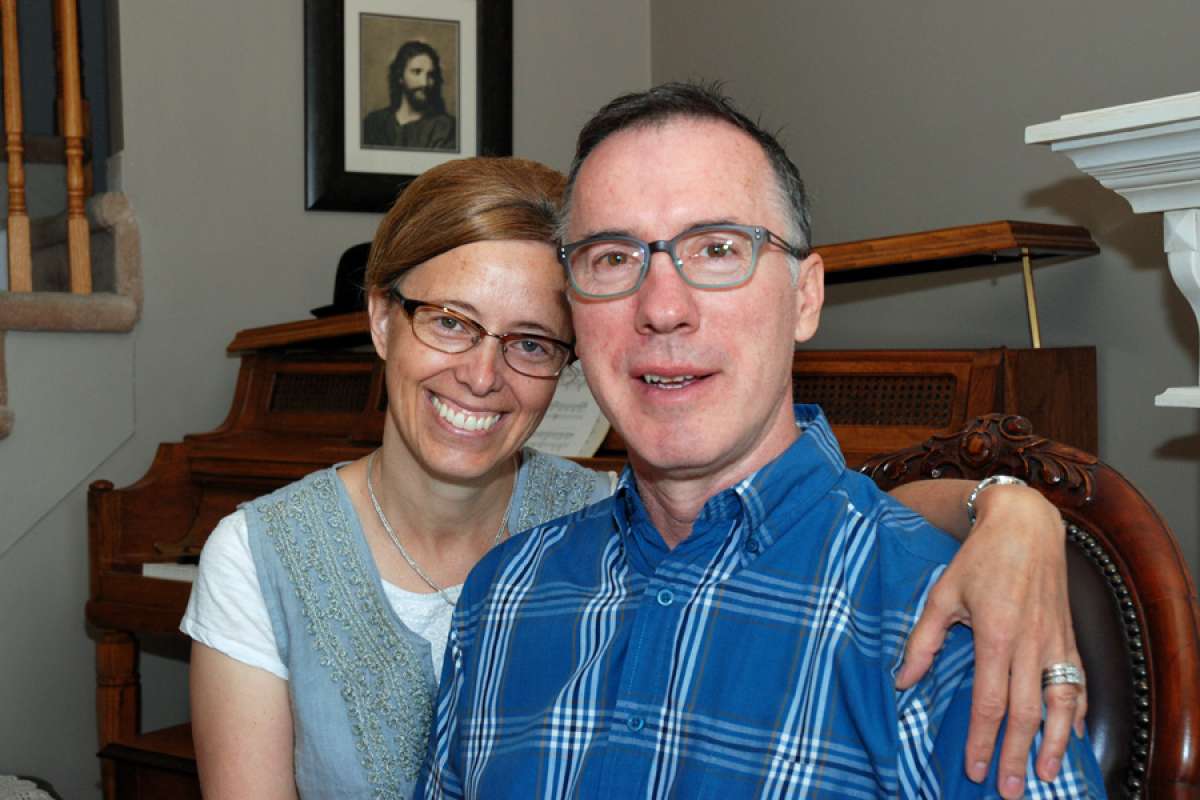 Learn more about stroke care at Grand River Hospital
More GRH Stories