Posted: March 14, 2018
For GRH registered dietitian Jacquie Wells, the biggest part of her role involves making meaningful differences in the lives of patients.
Jacquie has spent more than a decade at Grand River Hospital, first as a learner through the hospital's unique dietetic internship program and then as a registered dietitian through a number of programs.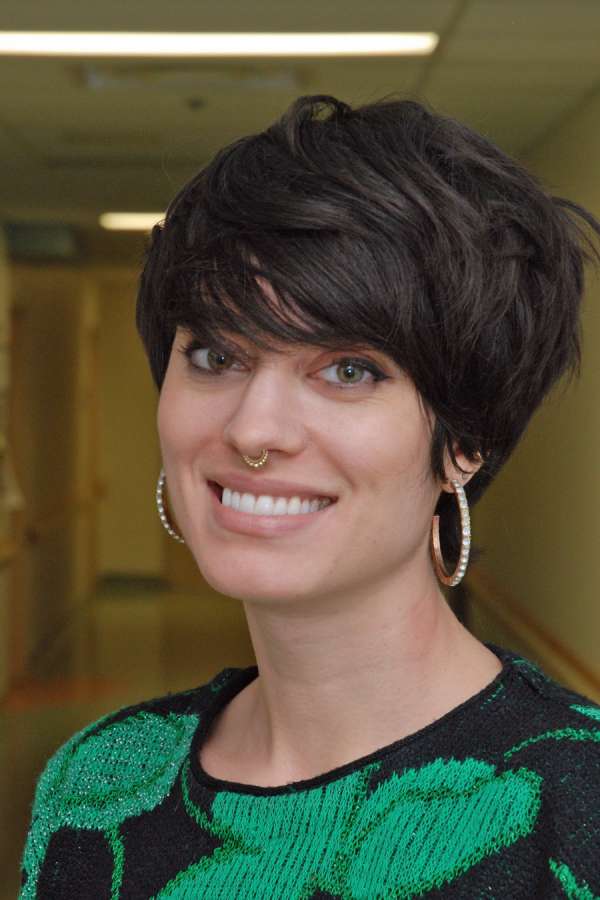 Today, variety is the spice of life for Jacquie. She divides her time between the hospital's critical care and renal (kidney) programs, which can involve very different interactions based on patients' needs.
Through it all, Jacquie enjoys turning science into direct action that patients can take to support their health.

---
Why did you become a registered dietitian?
I have always had an interest in health and personal well-being, and I read a magazine column written by a dietitian. I was intrigued that there was a profession where nutrition was a science that could be put into real life practice, and that dietitians can work in various settings from healthcare, industry and business, and the public sphere such as media relations.
How did you come to Grand River Hospital?
I completed my dietetic internship at GRH in 2008, and was fortunate to have the opportunity to start working as a dietitian in the outpatient oncology program at the hospital's regional cancer centre immediately following my internship.
What areas do you work in now, and could you give an example of how you help patients there?
I currently have a unique position where I work in three clinical areas, including ICU-B, inpatient renal, and the outpatient dialysis program. This provides a lot of variety in my day-to-day work, which includes educating patients about renal diets and providing nutrition support through tube feeding and intravenous feeding.
Working in all these areas allows me to interact with many members of the healthcare team, which is also rewarding.
When you first meet with a patient and family, what's their impression of what your care will involve?
People often know that I am there to help them understand their nutrition needs related to their medical conditions, and that I can help them learn to integrate this into their daily eating habits, which in turn assists them to self-manage their health.
Sometimes I need to help patients and families understand the importance of nutrition related to their health and recovery in hospital.
How do you think understanding of registered dietitians' roles has changed in your time as an RD?
I think there is awareness of the importance of nutrition in patients recovering from acute illness and reducing hospital length of stay, as well as reducing hospital re-admission.
I use the analogy of a car in an auto repair shop - we can replace and fix the broken parts, but the car won't leave the garage or go very far without fuel, oil, and fluids. Humans are like cars that way!
What do you enjoy the most about your role?
I enjoy using my unique training in nutrition science, physiology and sociology in combination to create a meaningful difference in a person's life when they need it most.
The human connection involved in teaching and encouraging people to take an active role in their health, and the opportunity to be a part of a team working towards a common goal are also highly rewarding.
More GRH Stories