Posted: June 16, 2017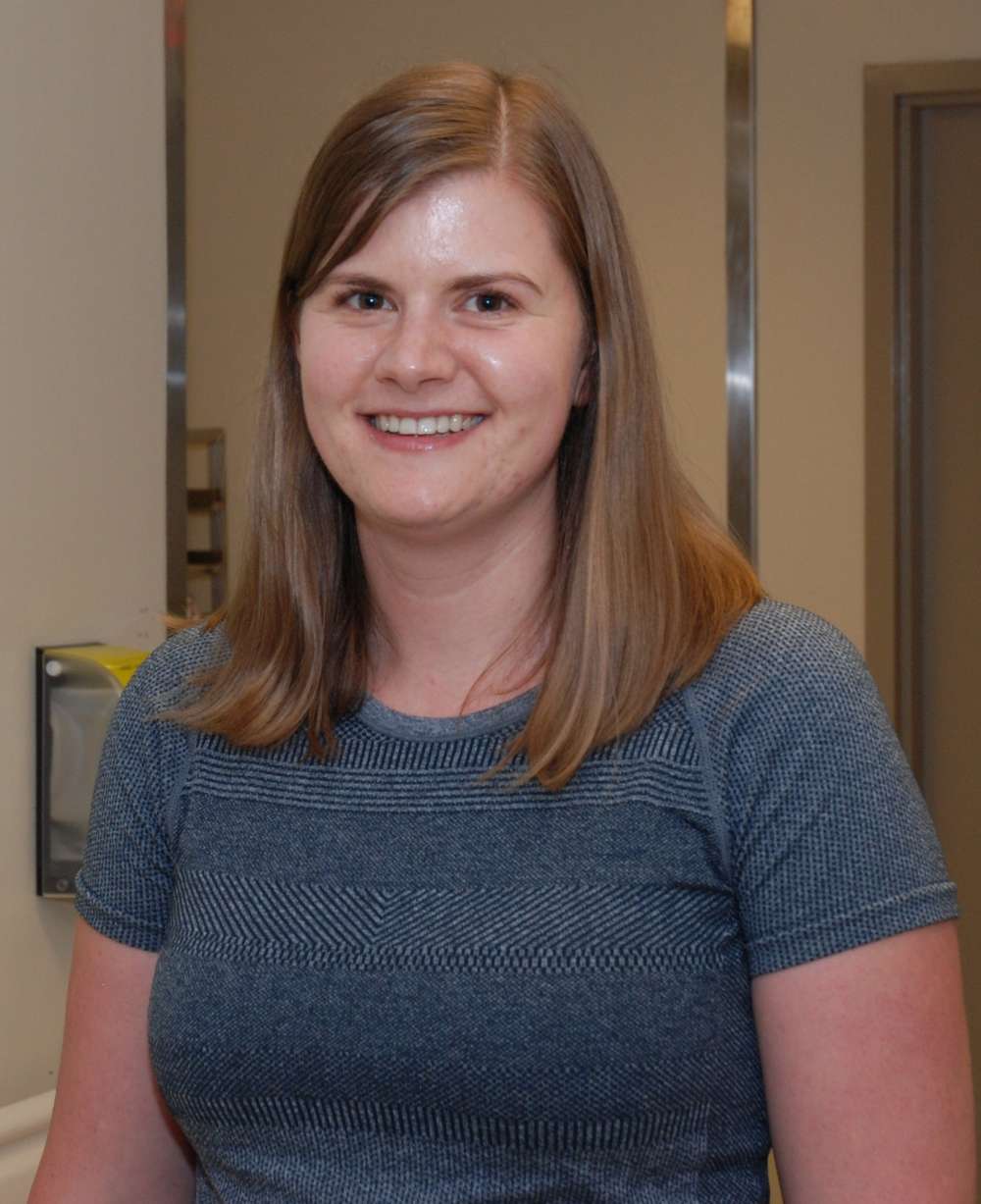 Sometimes, a stroke can be life-changing. Some patients will have to relearn how to do simple, independent tasks, like getting dressed or brushing their teeth.
That's where occupational therapists (OTs) like Sarah Renner come in. An OT is there to help a patient who has suffered a stroke learn to regain their independence by completing everyday tasks, and improve their quality of life in the long run.
OT Sarah praises the team of people that she works with in the integrated stroke unit (ISU) at GRH's KW Campus. Each member works hard to ensure patients get a high level of exceptional care, and that they are safely discharged in a timely manner.
"My colleagues are excellent collaborators and are a valuable resource for me," Sarah says. "I couldn't do it without them!"
Both GRH campuses offer stroke care; emergency and acute stroke services are provided at the KW Campus, while rehabilitation for stroke patients takes place at the Freeport Campus.
What is occupational therapy?
Occupational therapy (OT) helps the patient return to what they want and need to do, like look after themselves, manage at home, return to work or school, drive and resume leisure activities. OT works on the motor, cognitive, visual/perceptual parts of these tasks to help patients regain independence.
How important is occupational therapy for someone who has experienced a stroke?
Occupational therapy is very important after a stroke. We assess from a more global perspective, looking at how cognitive, perceptual, affective and physical challenges impact on a person's ability to take care of themselves.
The goal of our treatment is to help the client regain their independence and ultimately improve their quality of life.
What are some of the exercises that you do with a stroke patient to help them regain their independence?
While we do some range of motion and strengthening exercises, our goal is really about functional independence.
Many of my treatment sessions with stroke patients involve having them carry out functional tasks (for example, getting dressed or managing medications). My role is to provide less and less assistance as time goes on, as they relearn how to do these things for themselves.
How long might one see an occupational therapist for?
Recovery from a stroke can take anywhere from months to years.
Occupational therapists are involved along the way to help the client achieve their goals. I may be the first occupational therapist someone sees after having a stroke, though I will likely not be the last. The client's journey towards recovery can continue with other OT's at inpatient stroke rehab, in the outpatient neurology rehabilitation clinic or even at home through an OT provided by the Waterloo Wellington Local Health Integration Network (LHIN).
What are some of the most common questions you get asked from patients?
The most commonly asked question is either "when can I go home?" or "when will I get back to normal?".
As an acute care OT, I am involved at the very beginning of this journey with clients who are often overwhelmed with their new reality. My role, with the help of other team members, is to educate the client and their family about stroke recovery and help the client set realistic goals.
What does your average day look like?
On an average day I am assessing stroke patients and liaising with my colleagues about a safe discharge plan.
This involves assessments of the client's ability to complete daily activities on their own, from a cognitive, physical and perceptual perspective. Then, I help the client set goals and make decisions about their next step from here.
What do you enjoy most about your job?
I enjoy working with these patients. While it can be incredibly difficult for these patients to cope with what has just happened to them, it is nice to be involved early on to give them encouragement and start their recovery off right.
More GRH Stories