Posted: September 15, 2017
When Willa Wettlaufer's family first brought a computer into her home, her first call for support would often be to her cousin.
How the tables have turned. These days, hundreds of care professionals at GRH's Freeport Campus and satellite locations turn to Willa to provide the best support for their information technology needs.
In general, about half of a care provider's work relies on managing information. That's why departments like GRH's IT division are so crucial to advancing exceptional care.
Willa has worked in a variety of roles in GRH's IT department. These days, her role at the hospital involves helping care providers get the IT solutions they need, and supporting various special projects.
Willa is quick to point out the value of all roles within IT… a team of which she's proud to be a part.
---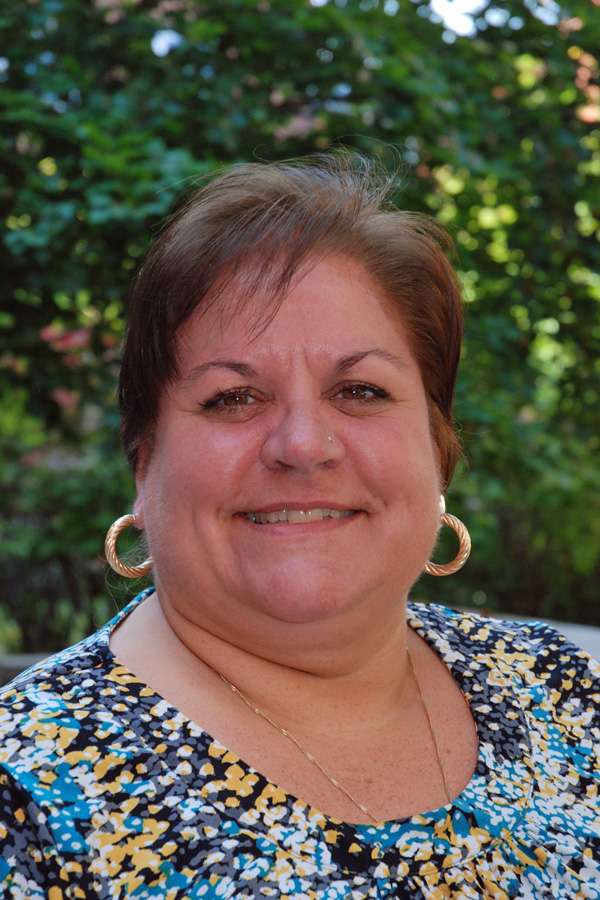 What sparked your interest in IT?
I purchased our first family computer in 2002 to aid in home-schooling my oldest daughter. Every time we had an issue with the computer I'd call my 'computer savvy' cousin to help. Often he'd come in and the issue would be something very basic, and would take only minutes to fix.
Being the independent person that I am, when he would leave, I would feel silly that I wasn't able to solve the most basic problems. Eventually I became more familiar with the 'basic' issues, but still needed to lean on his knowledge when something 'more complicated' arose (more complicated to me that is, still basic to him).
In 2005 a neighbor (and good friend) invited me to come to an information session for an IT course that the Women's Directorate sponsored at Conestoga College. I quickly took her up on the offer thinking this could be my opportunity to learn more about computers and hopefully learn enough to lessen the support calls to my cousin. The course consisted of nine months in class training and an eight week internship, we both signed up.
After completing the class work, I was lucky enough to be the successful candidate for an internship at Grand River Hospital. I worked hard and made enough of an impression that the manager asked if I could stay on for a little longer, just long enough for them to post a position for a PC tech. When the position was posted, I applied and was offered a full time job. I spent the next several years as a desktop support technician.
What is your current role?
The IT advisor role is new to GRH. I started the role in May 2017 and am stationed in the IT office at Freeport. I work closely with purchasing to maintain an updated IT hardware selection and keep our equipment spreadsheet current.
Staff members can contact me to advise and assist with selecting and ordering new or replacement computers, laptops and printers. I also address the hardware support tickets for GRH's Freeport Campus as well as several satellite sites (Palmerston Renal, Guelph Renal, Cambridge assertive community treatment team). These are a few of my day-to-day tasks along with the many projects that I am included in.
What do you enjoy about your work?
I enjoy being able to help people, not just the GRH staff who we support on a daily basis, but knowing that we are a part of the GRH family supporting our community.
What keeps you on your toes?
There is so much diversity in our roles in IT. There are never two days the same and we are always being given the opportunity to venture out of our comfort zone and be part of something new. Technology is always changing and we need to keep up with those changes so we can provide exceptional support.
From your perspective, what are some of the differences that IT providers make to a patient's care?
IT supports the hardware and programs used by front line staff providing direct patient care. IT works very hard to minimize downtime whether it be the hardware directly used by staff (laptop, PC, printer), the servers that maintain programs and patient data or the network that connects everything together.
Everyone in the GRH IT department provides support that enables our front line staff to focus on their area of expertise – patient care! 
More GRH Stories