Posted: April 24, 2019
Diane Stephenson realizes how much she has enjoyed working at Grand River Hospital over more than three decades.
Diane works in GRH's pharmacy services. She has supported a wide range of changes and growth at Grand River Hospital, and provided support to many committees along the way.
After marking 32 years at GRH, Diane shows no sign of slowing down. She looks forward to even more change as the hospital takes on new initiatives involving post-secondary education and research partnerships.
---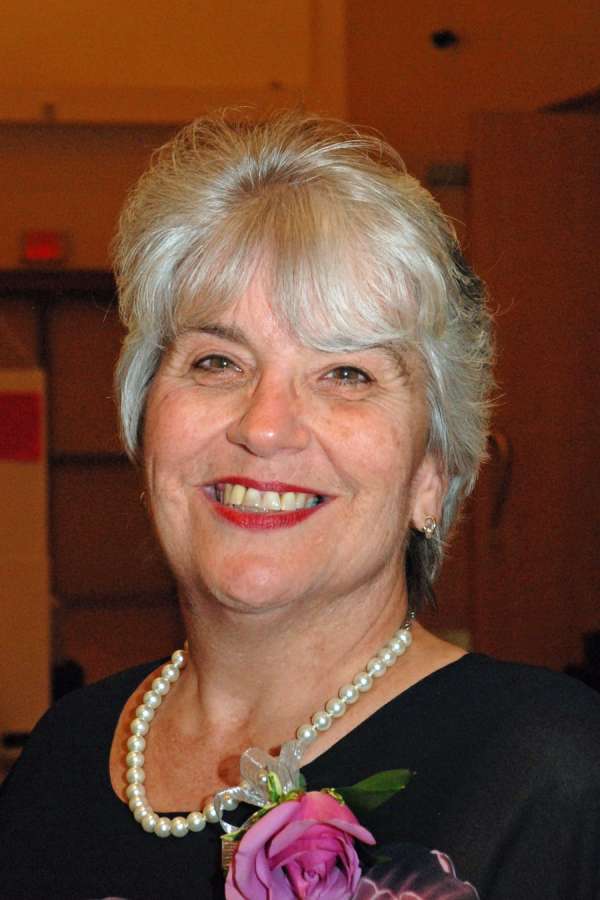 How did you choose a career in health care?
Health care has always been an interest of mine and in my second year at community college, I specialized in becoming a medical secretary as it was called then. I knew at that time I would begin my career in a hospital setting after graduation. 
Being at GRH for the past 32 years has definitely shown me how this hospital rose from a small community hospital to a large community hospital. I've been pleased to have been involved as the hospital opened the Health Care Centre Pharmacy (GRH's retail pharmacy) in 1990. I've also been very happy to have had a liaison role between pharmacy services and University of Waterloo's School of Pharmacy. Seeing change first hand has been very interesting.
What's your current role and what other roles have you held?
I started at GRH in February 1987. I'm an administrative assistant in pharmacy services. Over the years, I've provided administrative support on committees involving joint research ethics, resuscitation, pharmacy services quality and our infusion pumps committee.
I've conducted payroll services for the department as well as for the Health Care Centre Pharmacy staff totaling close to 90 staff.  I also enjoy organizing conferences for our pharmacy service, such as our regional multidisciplinary oncology conference and regional hospital pharmacy technician conference. Both are happening again next April.
What do you like about your work? Why have you remained at GRH?
I enjoy my work very much. I like the fact that it has changed and evolved over the years, with more committee responsibility and conference planning.  I have always taken pride in a job well done, and my work gives me a sense of accomplishment. I enjoy working with staff on a daily basis and developing cohesive working relationships with my colleagues has helped me grow in my position. I raised my family here in Kitchener. It's a great city, and as GRH has changed, so has Kitchener-Waterloo.
What keeps you on your toes?
I thrive on being busy and assisting our staff in any way I can whether it be a committee question, payroll issues, etc. I'm a people person and I interact with various staff on a daily basis, helping in any way I can to make their day easier.
What's been the biggest change you've encountered in your time at the hospital?
There have been many changes to the hospital and in my role here at GRH. I love change as that helps you grow as a person. I just love how my job as evolved and that I've been given more responsibility in my role here and it makes me feel great to be part of such a progressive hard working team in pharmacy services.
More GRH Stories