Posted: June 3, 2016
The health system is complex. And when a patient has a serious illness like a stroke, navigating the road back to health can involve a lot of different stops along the way.
That's where Julie Weir comes in. Julie is in a relatively new position, as a navigator for stroke patients as they move through different parts of the health system.
Her behind-the-scenes work is vitally important as she helps arrange connections that get people to rehabilitation or community services faster. Julie also meets with patients to help them understand what the next steps in recovery will be.
Her passion is making sure patients get the care they need at whatever stage they're at in their recovery. A commitment across the region to improve stroke care is a big help to Julie's work.
---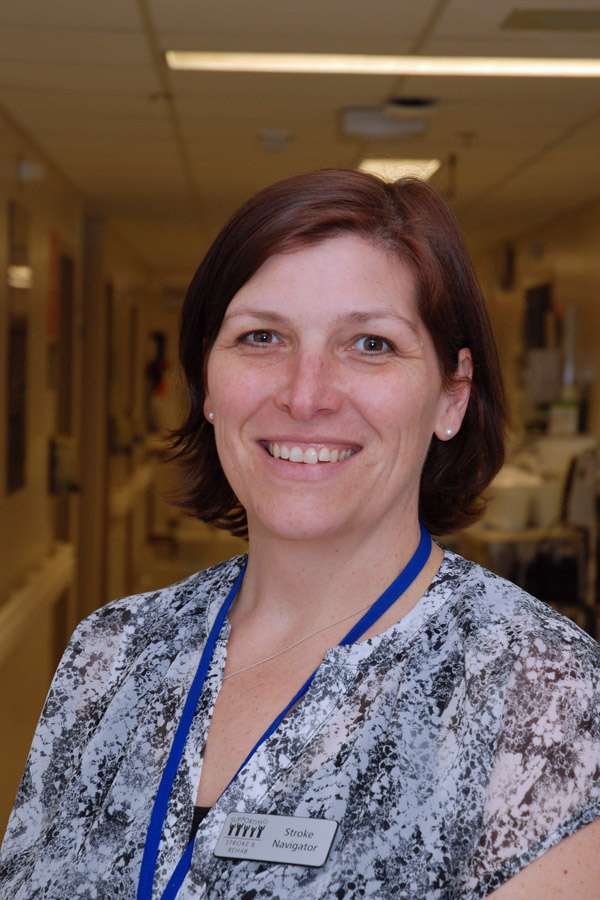 How long have you worked in stroke care?
I have been working as an occupational therapist for 17 years (all at GRH) with almost 15 years in stroke care. I worked clinically as the OT on the acute stroke unit for 11 years. I also spent time in the outpatient neuro rehab clinic, intensive care and on the inpatient rehab unit as a student. I have been in my current role as stroke navigator for almost three years.
What does your current role as a stroke navigator involve?
The role of stroke navigator is a systems level position. The main goal is to get patients "the right care, at the right time, in the right place".
After someone has finished their hospital stay right after a stroke, they need to move to different providers and places to continue their recovery. I help stroke patients in Waterloo Wellington move through this continuum of care - whether it is timely access to services for most acute patients or rehab and community services for those in need of ongoing therapy/support.
I act as a resource to the clinical teams providing stroke care across the region and act as a liaison between all sites in our stroke system. So I do a lot of networking on behalf of patients and families.
Why is this role so important?
We want to provide a system of care that is responsive to the needs of our patients and helps patients to get their health and quality of life back.
In my role I am constantly working to get patients to the most appropriate program or service. I engage in quality improvement initiatives with the teams on an ongoing basis to ensure that our patients are getting the best care possible. In the past, we were not providing patients with the care they needed in the right place or at the right time. My role facilitates this!
What challenges do families face when they first meet you?
Because this is a systems level position, much of the work I do is "behind the scenes".
When I get directly involved with patients and families directly it is often around their concerns regarding the regional nature of our rehab programs and first bed policy.
I talk with families to help reassure them that we're doing everything we can to get them the care they need as close to home as possible. I also show them the evidence that faster access to rehabilitation makes a big difference in their recovery.
I also tell them that we work as a team in Waterloo Wellington. Wherever they go for rehabilitative care, they will have access to the same intensity of therapy and access to the same resources when they go home.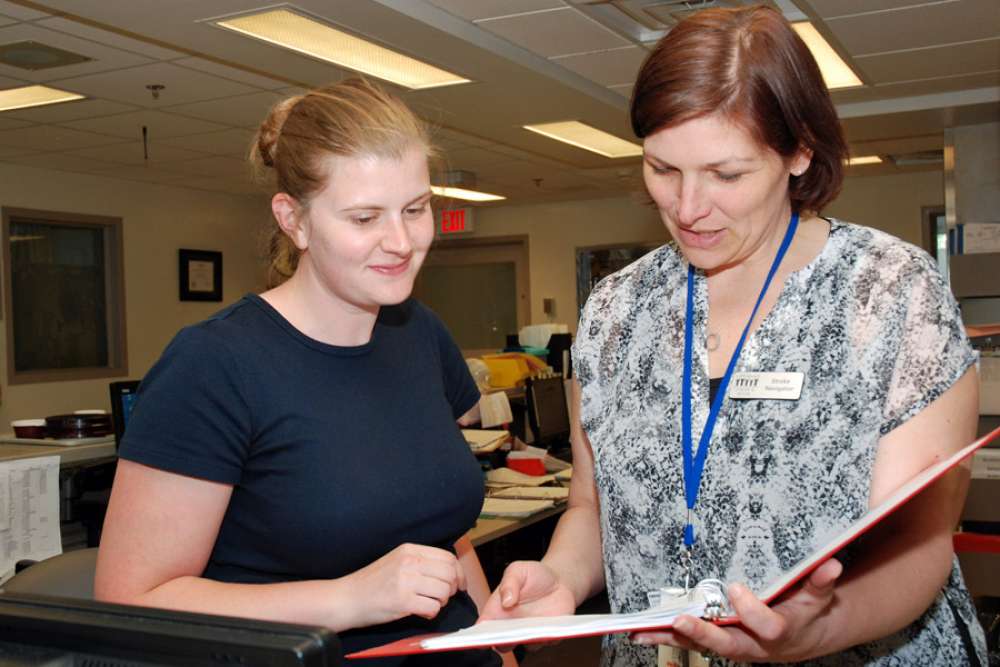 When can patients and families expect when working with you? 
That I will listen to their concerns and questions if they have any. That I can be a resource for them throughout their stroke recovery journey no matter where they are in their stage of recovery.
What do you love about this job?
As a front line clinician for a number of years I had frustration with the system – patients waiting too long in acute care for rehab, not having timely access to outpatient therapy.  In my role now I get to have on impact on the system and make a positive change!
There's been a lot of change to improve the stroke system in Waterloo Wellington. Patients and families are benefiting, and I'm really happy to play a part in making things better.
Learn more about stroke care at GRH.
More GRH Stories