Posted: May 5, 2023
Grand River Hospital employs over 1800 nurses who work in a variety of programs and roles from bedside to administration and beyond. As part of Nursing Week 2023, GRH is proud to share a series featuring a few of the many different nursing roles you may not know about including our Certified Diabetes Educators.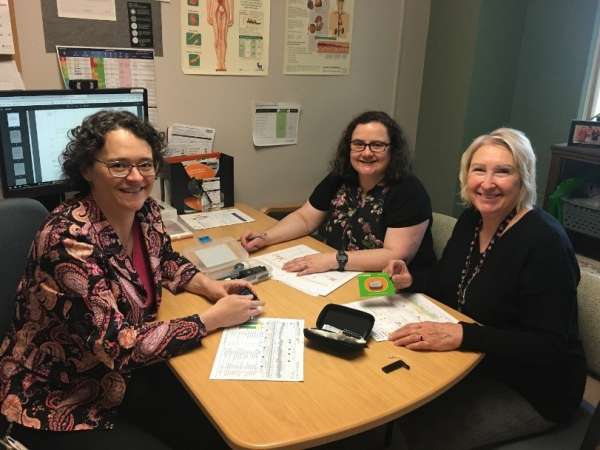 Certified Diabetes Educators (CDE) support patients with diabetes through visits in the Adult Diabetes Outpatient Clinic as well as supporting patients with diabetes admitted to the hospital. The role of the CDE involves constant learning from other experts in the field as well as people who live with diabetes day to day.
The highly skilled nurses in the Adult Diabetes Education Clinic continually adapt with changes that technology and research regularly provide to help manage patient's everyday challenges in living with diabetes. CDEs work closely with Endocrinologists and other diabetes educators to provide support in a role that encourages autonomy and strategies to address a chronic disease and self-management. This specialization of the CDE's role highlights how CDE Nurses use medical, technical and practical knowledge to help prevent a variety of health concerns and complications. If you are interested in becoming a Certified Diabetes Educator further education is required. Visit www.CDECB.ca to view the requirements and for more information.
Happy Nursing Week!
More GRH Stories